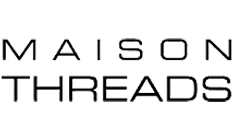 Maison Threads discounts codes
Snap up designer menswear from this popular UK-based boutique.
Can I get free next-day delivery?
No. Maison Threads offers only one shipping speed to the US, which usually takes seven to 14 business days. This costs a flat rate of £10, or about $13.
When's the next sale?
One of this brand's biggest sales happens in the winter, starting with Black Friday and continuing up until Christmas. Save up to 50% during this blowout sales event. Other times of year, you can usually find discounted items near the end of each season.
Students save 15% on every order by signing in through Student Beans.
Frequently asked questions