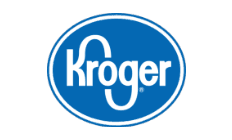 Kroger promo codes
Get groceries delivered to your door.
Can I get free next-day delivery?
No — delivery costs $5.95, plus a $6 service charge. But you might be able to schedule delivery as soon as the next day, depending on the availability of the drivers in your area. View available delivery times and schedule your delivery at checkout.
When's the next sale?
There's always something on sale at Kroger! Shop deals under the
Save
tab of its website, or apply digital coupons to your order manually. Kroger REWARDS World Mastercard holders can also save on fuel and groceries by accumulating and redeeming points all year long.
Frequently asked questions