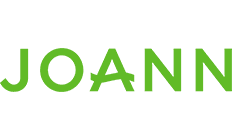 Joann coupon codes
Craft up something cute — and snag a coupon while you're here.
Can I get free next-day delivery?
No, Joann only offers free standard shipping during special promotions. Two-day delivery starts at $22.
When's the next sale?
Look for seasonal sales throughout the year. Fall decor typically goes on sale at the end of summer/early fall, for example. You can also usually snag up to 60% off fabric and other items periodically. You can save 20% off your entire order when you sign up for the company's email list. This applies to first-time subscribers only, but can be used on sale, clearance, and full-price items. Joann also offers 15% off all orders to 4-H members, Girl Scouts, teachers and military members.
Frequently asked questions