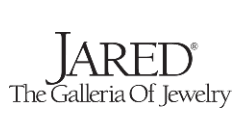 Jared promo codes
Snap up sparkling deals and save on free two-day shipping.
Can I get free next-day delivery?
Free second-day delivery is available on all non-personalized, in-stock orders. Place your order by 2:00 p.m. ET Monday through Friday to qualify for two-day shipping. Orders placed after 2:00 p.m. or on weekends will ship out on the next business day.
When's the next sale?
One of Jared's biggest sales usually happens during the Black Friday shopping season. Look for early
Frequently asked questions