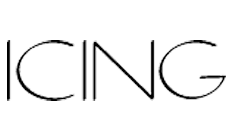 Icing promo codes
Best deal:
It looks like we don't have any coupons at the moment.
Can I get free next-day delivery?
No. Next-day shipping is $19.99.
But you can get free standard shipping on orders of $50 or more. Standard delivery usually arrives within five to seven business days.
When's the next sale?
There's almost always something on sale at Icing. The brand occasionally runs a "buy three, get three free" deal and holds seasonal sales like its "up to 75% off" winter sale.
Check the
Clearance
page to view the latest markdowns across the site — or get 20% off your first order by creating a free Icing account.
Frequently asked questions