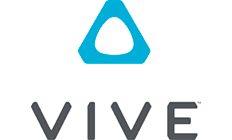 HTC Vive promo codes
Dive into VR with the latest headsets and accessories.
It looks like we don't have any coupons at the moment.
Can I get free next-day delivery?
No. Next-day and two-day shipping are extra. But standard shipping is free.
When's the next sale?
Vive frequently offers freebies like a free 12-month Viveport Infinity membership when you purchase or preorder select products. If this offer isn't available for your order, take advantage of the 14-day Viveport Infinity free trial. It's always available to new members.
Frequently asked questions