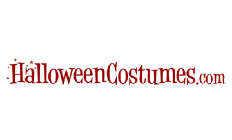 HalloweenCostumes.com coupon codes
Browse hundreds of creative costumes for the whole family.
Can I get free next-day delivery?
No, next-day delivery costs $14.99. Express delivery, which takes about two days, costs $5.99.
When's the next sale?
Instantly earn 20% off your first order when you sign up for HalloweenCostume.com's email list. Look for deep discounts — as much as 90% off some costumes — in the days leading up to Halloween.
Frequently asked questions