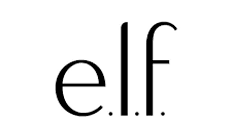 E.l.f. Cosmetics promo codes
Upgrade your eye, lip and face products for cheap.
Can I get free next-day delivery?
No. Next-day shipping is $54.95. But standard shipping is free on all orders of $25 or more.
When's the next sale?
E.l.f. frequently runs sales, so check its homepage and social media for the latest details. You could score 30% off or more during certain promotions or a free gift with orders of $25 or more. If you don't see any deals at the moment, take a look at the brand's
Sale
page. Some items are marked down by more than 50%!
Frequently asked questions