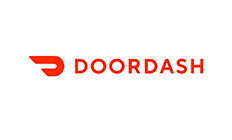 DoorDash Driver promo codes
Earn bonus income when you sign up with these codes.
It looks like we don't have any coupons at the moment.
How does the referral bonus work?
DoorDash offers a special bonus to new drivers who sign up using a referral code and meet the requirements in order to earn that bonus. This is usually making a certain amount of deliveries within the first 30 days after signing up. Bonuses vary by city and can range from around $300 to $750.
Frequently asked questions