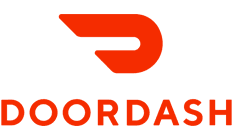 DoorDash promo codes
Get your favorite food delivered to your door in a snap.
It looks like we don't have any coupons at the moment.
Can I get free delivery?
Yes — new customers get free delivery for 30 days. All DashPass subscribers also get free delivery on orders from eligible restaurants. DashPass costs $9.99 per month and is available in select locations. DoorDash also occasionally has special deals from certain restaurants that include free delivery with select purchases.
When's the next sale?
Enter your location on DoorDash's website to view a list of the available restaurants and deals in your area.
Frequently asked questions