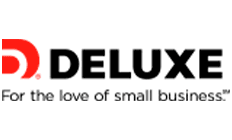 Deluxe Business Products coupon codes
Get the supplies your small business needs at a reasonable price.
Can I get free next-day delivery?
No, expedited shipping costs extra. Shipping costs and options are available at checkout and depend on your location and the specifics of your order.
When's the next sale?
Deluxe Business Products often runs special promotions such as $50 off your first order of business checks. The company also occasionally releases promo codes that can be entered at checkout for a percentage or dollar amount off your order total.
Frequently asked questions