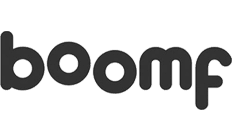 Boomf promo codes
Spice up your gift game with Boomf Bombs, Wild Cards, personalized Mallowpops and more.
It looks like we don't have any coupons at the moment.
Can I get free next-day delivery?
No. Express shipping to the US costs extra and exact costs depend on the item(s) you've ordered. Same-day shipping costs $26 for cards, arriving to US addresses within two to three business days.
When's the next sale?
Boomf occasionally holds sitewide sales or offers promo codes for a percentage off your order. Look for the best deals around major holidays like Christmas and Thanksgiving.
You can also earn 15% off your next order by referring a friend to Boomf.
Frequently asked questions