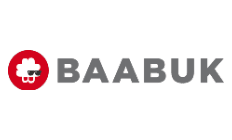 Baabuk discount codes
Step out in premium wool shoes from a brand focused on sustainable sourcing.
Can I get free next-day delivery?
No. There's only one shipping speed available, since Baabuk products ship to the US directly from Switzerland. Most orders arrive within three to five business days.
When's the next sale?
Baabuk usually has select styles available for 50% off in its clearance section. You might also be able to find additional deals occasionally throughout the year.
Another way to save is to sign up for the company's email list — you'll get a quick 10% off coupon.
Frequently asked questions