Finder is committed to editorial independence. While we receive compensation when you click links to partners, they do not influence our content.
17 countries offering remote work visas for digital nomads
Tackle your to-do list on an extended stay in these far-flung destinations.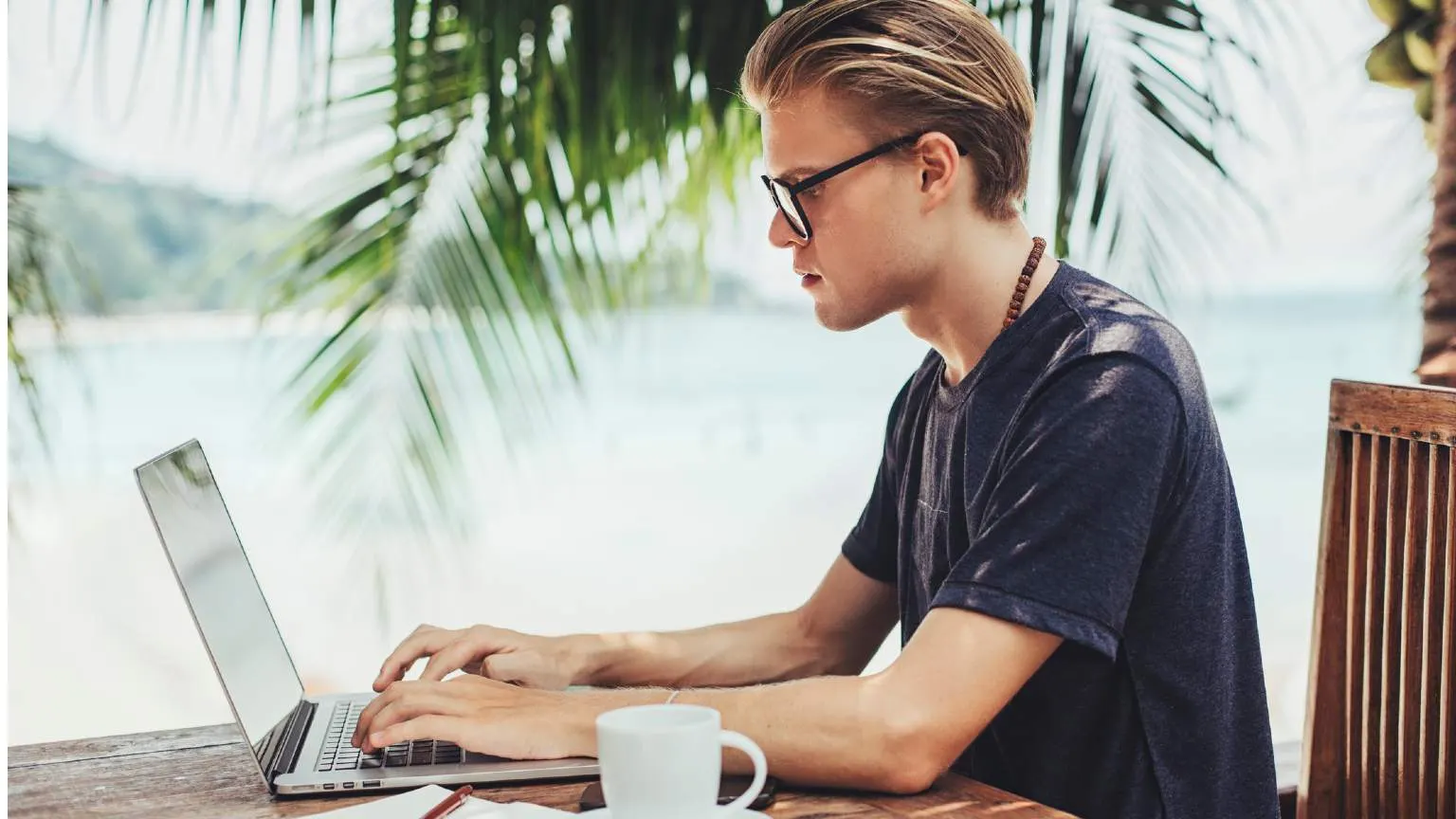 A pitfall of remote work is that staring at your four old walls can become claustrophobic. To combat restlessness, consider spicing up your working sitch by moving abroad for an extended stay on a remote work visa. You'll get a change of scenery for your 9-to-5 with time to explore another culture and mingle with locals, not to mention eat your way through new-to-you foods.
Countries offering remote work visas or digital nomad programs
We round up countries that offer special visas for remote workers or incentives to attract digital nomads like yourself. In these destinations, you can work legally, depend on access to high-speed Wi-Fi and live for months at a time — without worry about overstaying your welcome.
Can I work remotely from another country during the pandemic?
It depends. Each country enforces its own policies on who is and isn't allowed to visit during the COVID-19 pandemic. For instance, though Georgia isn't allowing US visitors, you can enter as a member of the Remotely from Georgia program. On the other hand, Germany, which is currently closed to US visitors, won't allow entry even if you have a freelancer visa . 
Check the government embassy of the country you'd like to visit when planning your travel. It's possible that if you're planning for relocation in the second half of 2021, restrictions will no longer apply, thanks to widespread vaccination. 
Country
Program
Cost
Eligibility
More info
Antigua and Barbuda
Its Nomad Digital Residence program invites remote workers to live there for up to two years.
$1,500 for single people, $2,000 for couples and $3,000 for families of three or more

Earn at least $50,000 yearly
Proof of employment
Employer must be located outside of the Caribbean

More info
Aruba
Live and work in Aruba for up to 90 days through its One Happy Workation program. It has package deals and discounted prices for local accommodations, including resorts and rental homes.
N/A
More info
Barbados
The 12-month Barbados Welcome Stamp welcomes you to the island for up to a year. You can apply online.
The visa costs $2,000 per person, or $3,000 for a family bundle.
More info
Bermuda
Bermuda's Residency Certificate Policy lets you live and work on the island for up to a year. It's open to students as well as remote workers.
$263

At least 18
Proof of health insurance
Sufficient means or continuous source of income

More info
Cayman Islands
The Global Citizen Concierge Program encourages remote workers to live and travel within the Cayman Islands — in the heart of the Caribbean Sea — for up to 24 months.
$1,469 for up to two people
$500 for each dependant
7% credit card processing fee for every application

Single people must make at least $100,000 yearly
Couples must make at least $150,000 combined yearly
Clean criminal record
Proof of health insurance

More info
Croatia
On January 1, 2021 Croatia launched a temporary residence visa that allows digital nomads to work and stay for up to 90 days.
$113 per application

Proof that you are a digital nomad
Valid passport
Government-issued backround check from the US
Proof of accomodations
Proof of sufficient funds
OIB identification number
Marriage certificate if you are married

More info
Czech Republic
With the Czech Republic's Business Visa, you can live and work in the country for extended periods of time.
$234 per application

Proof of income
Proof of accommodation
Travel medical insurance

More info
Dubai
Dubai's one-year "virtual working program" allows remote workers and their families to live there for up to a year.
$287 per application

Earn at least $5,000 monthly
Medical insurance that's valid in Dubai
Passport that's valid for at least another six months

More info
Estonia
You can apply for a Digital Nomad visa, which will allow you to live and work in Estonia for up to a year. Applications are available through the Estonian Embassy, located in Washington, DC. You can also apply for an e-Residency online, which is similar but means you'll need to pay Estonian taxes.
$100 for a short stay and $122 for a long stay

Monthly income of at least $4,250
You must be self-employed or employed by a company registered outside of Estonia

More info
Germany
Germany has a special visa for freelancers — called the "freiberufler" visa — that allows independant hustlers to live and work there for up to three months. Then it can be converted into a permanent residence visa.
$73

Proof of income
Travel insurance
Letters of recommendation from previous employers

More info
Georgia
The Remotely from Georgia travel program is meant for freelancers, full-time employees or business owners who want to live and work in the Eastern European nation for at least 360 days.
N/A

Earn a minimum of $2,000 monthly

More info
Iceland
This island nation just opened its Work in Iceland program to US citizens. You can live and work there for up to six months without a visa.
N/A

Make at least $88,000 yearly
Work for a non-Icelandic company or be self-employed
Have health insurance

More info
Mauritius
Live and work in this East African nation for up to a year with the Premium Travel Visa.
Free

Proof of accomodations
Your main source of income must come from outside of Mauritius

More info
Montserrat
The Montserrat Remote Workers Stamp offers remote workers visas for one year.
The stamp costs $500 for individuals and $750 for families with up to three people, plus $250 for each additional family member. The stamp is valid for 12 months.

Applicants must provide proof of full-time employment, an annual income of at least $70,000 and health insurance coverage.

More info
Portugal
Its temporary stay visa allows self-employed freelancers to live and work there for up to a year. Also, in the Madeira Islands there's a village called Ponta Do Sol that's branded itself as a Nomad Village, complete with high-speed Wi-Fi. You can sign up to work remotely from the island starting Feburary 1, 2021. This program includes a free working space, a local host and excusive events designed for the community of digital nomads.
N/A
More info
Spain
The self-employed work visa allows you to live and work in Spain for up to a year.
Up to $515

Proof of employment
Pass a background check

More info
Why are countries courting US workers?
Countries have multiple reasons for inviting US workers to come stay during the pandemic:
Make up for lost tourism dollars. The economies of countries like Barbados and Bermuda rely heavily on tourism and have suffered due to COVID-19 pandemic restrictions. Inviting remote workers to come for the long haul may kick-start sluggish economies.
Promote slow travel. The antithesis of tourism, slow travel is a mindset that encourages travelers to spend enough time in a place to soak up the culture, get to know neighbors, eat regional foods and live as a local. Ideally, a remote worker visa allows you to do exactly that.
Bring in new ideas. Diversity benefits visitors and locals. Countries issuing these visas may be hoping to attract top tech talent — like web designers and computer programmers — as well as entrepreneurial minds to fuel a culture of idea-sharing and innovation.
Several US states are offering incentives for remote workers as well
How are remote worker visas different from tourist visas?
Since the legal ramifications of working full-time on a tourist visa can get dicey — immigration law hasn't exactly kept up with the remote workforce — a benefit of these remote worker visas is peace of mind that you're not violating international tax laws. Basically, you're free and clear to conduct business on a remote worker visa, while tourist visas generally don't allow that.
Also, most remote worker visas allow you to stay for a longer period of time than tourist visas. For example, in Antigua you can stay for up to 30 days with the tourist visa and up to two years through its Nomad Digital Residence program.
Do I qualify for a remote worker visa?
Each country has its own criteria, but you generally need to show proof of a stable income, have a clean criminal history and be at least 18 years old. As an example, here's the application criteria for the Bermuda Remote Work visa:
18 years or older
No criminal history
Proof of travel health insurance
Proof of employment

Self-employed workers can provider a letter outlining the details of their work situation

Application form
Application fee
Find information about the visas and eligibility requirements on each embassy's website. 
Do I still need to file taxes in the US?
Yes. Digital nomad visas are not get-out-of-taxes-free cards. You must file your taxes in the US, with self-employed workers liable for a 15.3% self-employment tax on up to $137,700 and 2.9% on any more than that. That said, you may be able to claim an exemption with the Foreign Earned Income Exclusion if you meet the requirements.
Our advice? Partner up with an accountant or tax specialist if you've got questions about how to calculate your taxes when living and working overseas, because it can get complicated.
Tips for deciding on a city or town in your destination nation
After you choose a country to adopt as your temporary home, you'll need to decide where to land.
"It's a good idea to know what you definitely want and don't want from the start, so you can build some expectations to more easily carve out a unique experience that meets your needs and standards," says Melanie Huddart, a Canadian who has spent the past seven months living and working remotely in sunny Las Terrenas, Dominican Republic.
To decide on a city or town, consider your budget, your personal needs and any conveniences you'd like:
Cost of living. Look for places where rent and the cost of food fit your budget. And consider opening a checking account with a bank that has ATMs located in your target destination to avoid pricey international transaction fees.
Quality of life. You'll need a place that has dependable Wi-Fi and quality amenities, like a table and desk chair. Huddart advises looking for places with a high walkability score or easy access to public transit if you don't plan to drive.
Access to quality health care. Research the medical facilities in the area to make sure there's a hospital nearby if you need it. If you take prescription medication, also look for a capable pharmacy.
Crime rate. The US Overseas Security Advisory Council publishes information about crime rates in cities worldwide. Learn about the local police, the risk level for US citizens and other pertinent personal safety details.
Proximity to an international airport. You may need to return in a hurry if there's a stateside emergency.
Availability of outdoor activities and adventures. Think you might pick up a morning surfing habit? Find a rental on the beach. Likewise, avid hikers may want access to nature reserves.
Kid-friendly amenities. Families may need to line up education and activities. Huddart moved to the DR with her 9-year-old son. But first, "I looked at where international schools were located, their educational philosophy/mission statement and their tuition fees."
You can do most of this research online, leaning on sites like TripAdvisor and forums like Reddit to suss out the personality of different places. "Expat Exchange has an expat chat forum for any location you decide on, to get a clearer idea of what you'll need, what to expect and the nuances of relocating from people who have already done it," adds Huddart.
Also be aware that many countries do not have legal protections in place for marginalized groups, including the LGBTQ community. For your safety and well-being, look into whether the local government has a history of allowing or committing human rights violations. Visit the State Department's travel advisory page to learn about local laws affecting the LGBTQ community wherever you want to go. You can also review this LGBTQ+ Travel Index to compare the progressive policies of 150 countries, including whether there is a history of hate crimes. 
Start planning with our travel guides
How do I find housing?
It may sound intimidating to book accommodations so far from home, especially if you don't want to stay in a hotel for a year. Start with online mainstays to get a feel for neighborhoods and rent ranges or branch out for local real estate help:
Airbnb. Long-term Airbnb rentals come with major discounts of up to 60%. Right now, you can book a private one-bedroom cottage in St. Michael, Barbados, from January to December 2021 for as low as $776 monthly — including Wi-Fi. With service and cleaning fees, that's just $10,268 for the year!
Vrbo. Vrbo specializes in entire property rentals. We suggest Vrbo for families to avoid filtering through single rooms or shared spaces to find your dream vacation rental.
Local realty company. If the details of your location are important to you — proximity to the beach, grocery store or nightlife — think about establishing a connection with a team of people on the ground in your destination.
You don't necessarily need to book one place for the whole year. Instead, you could get a better idea of your surroundings by building flexible short-term stints into your stay before settling down.
"I started off in a lovely Airbnb owned by expats who have been here for 20 years and eventually graduated to a little two-bedroom house located among Dominicans, surrounded by the jungle and a five-minute walk from the beach," says Huddart, who enjoys daily ocean plunges and seaside walks — far away from blustery Canadian winters.
Long term rental deals
Traveling during COVID-19
The CDC advises postponing travel to protect yourself and your family from getting or spreading COVID-19. If you plan to travel during the pandemic, monitor the risk assessment levels for your destination when planning your trip, before departure and on arrival. Follow safety measures that include wearing a mask in public, social distancing and washing your hands. If you are diagnosed with, have symptoms of or are waiting for test results for COVID-19 — or are otherwise at risk of illness — do not attend gatherings or travel for 14 days.
More guides on Finder