Finder is committed to editorial independence. While we receive compensation when you click links to partners, they do not influence our content.
16 online shops to find a cosplay costume you can be proud of
Caught the cosplay bug? Get started creating your costume with our comprehensive guide.
If you've become interested in cosplay, you might be overwhelmed by the wealth of costumes and characters to choose from. And it's not just ready-made costumes — you'll find materials, accessories, props and patterns for all abilities and mashups.
To help you steal the show, we've compiled a guide to popular retailers that can steer you toward your first cosplay, help you narrow down a character or just add to your already perfect ensemble.
Top cosplay stores online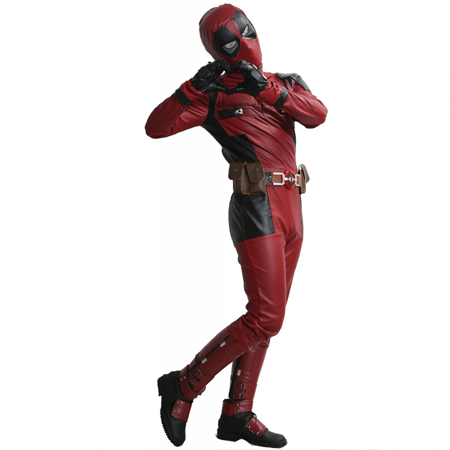 Find custom-made costumes, wigs and accessories at this online store.
At Xcoser, you'll find custom-made pieces, masks and more from your favorite games, movies, animes — even Marvel.
Browse high-quality, tailor-made products.
Get 24 hours to change, cancel or update your order.
Design your own costume without the pressure of creating it.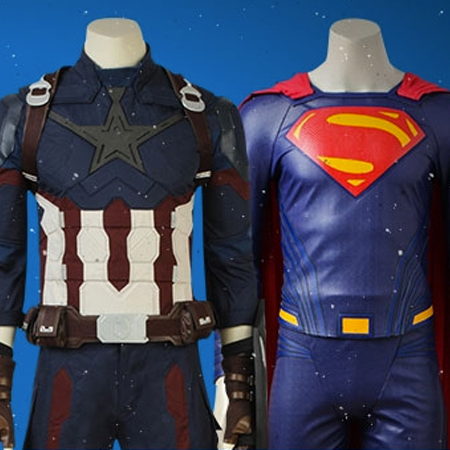 EZcosplay
An online store that prides itself on making cosplay accessible to everyone.
Carrying tons of ready-to-wear costumes, wigs and shoes, EZcosplay makes cosplay … well, easy.
Upload your cosplay photos to an online album or view others' for inspiration.
Pick up items in all price ranges.
Free cancellation within 24 hours of ordering.
This online marketplace for creative people everywhere is home to lots of cosplay lovers.
Check out sellers like Bad Wolf Costumes or Three Smitten Kittens to get an idea of what Etsy has to offer the consummate cosplayers.
Buy costumes, patterns and accessories from a variety of sellers.
Read seller and product reviews before you order.
Enjoy buyer protection against fraud.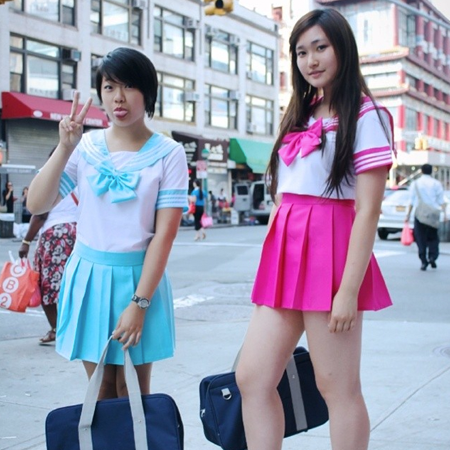 Cosplay Shopper
Shop a solid selection of high-quality costumes from anime, manga and other pop culture with this New York favorite.
Cosplay Shopper is a prime online destination for cosplay gear, including wigs, accessories and armor.
Thousands of quality costumes to choose from.
Sale section offers great deals on costumes and shoes.
If you don't like what you get, you have seven days for returns.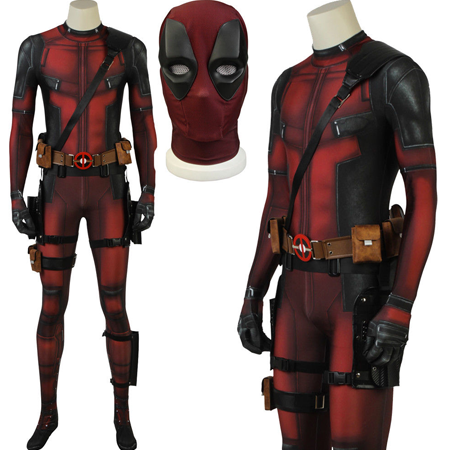 eBay
Find unique creations from other cosplayers selling their old costumes online.
Bid on the costume you want to score a great deal on, or find supplies to create your own cosplay look with eBay.
Confidently shop under eBay's buyer protection.
See how others feel about a seller before placing your order.
Score top deals and potentially lower prices than through your typical site.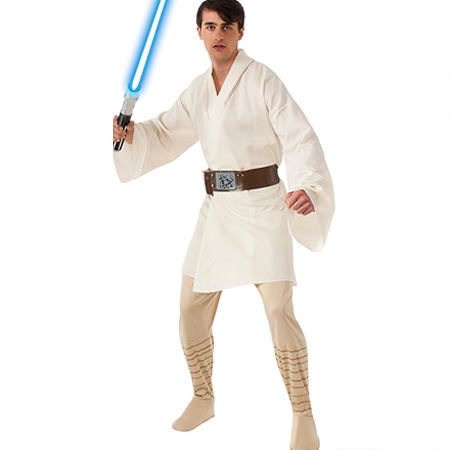 Don't forget your favorite online superstore when shopping for cosplay materials.
Amazon's a top place to shop for supplies to create your own getup, and it even offers complete costumes.
Ideal place to find cheap fabrics, foams and other craft supplies.
Find unique niche items unavailable at many local stores.
Shop with confidence on a website you trust.
Miccostumes
This anime-focused site offers cosplay costumes — even those for the kids — for the most popular characters.
Get ideas and pick up best-selling wigs, shoes and accessories for all sizes and tastes from the popular Miccostumes.
Custom-made wigs and costumes.
Offers five costumes discounted up to 40% off each week.
Plus-size cosplay costumes available.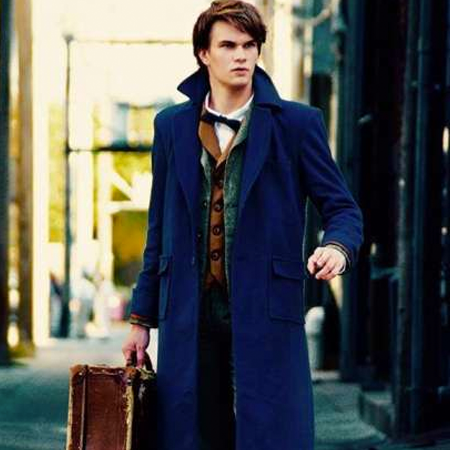 Cosplaysky
For cosplayers who are ready to invest in custom role-play, get a costume tailor-made to your measurements.
Add props, wigs, shoes and other accessories to a Cosplaysky costume designed for only you.
Custom pieces are movie-grade and top quality.
Offers rewards and savings for site members.
Frequent extends promo code discounts.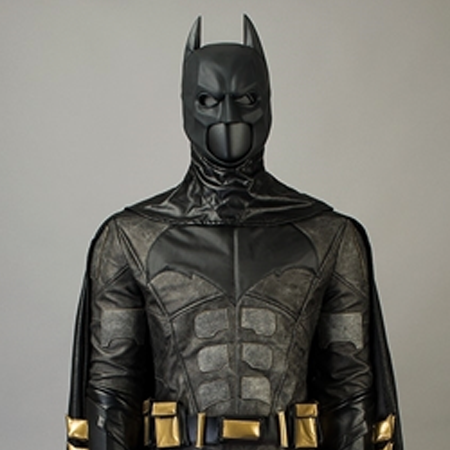 ProCosplay
Prioritize quality and craftsmanship with a cosplay costume designed by professionals.
The experienced ProCosplay offers costumes from all your favorite TV shows and movies, as well as popular anime costumes.
Orders processed within 24 hours.
Pay securely through PayPal.
Add cosplay wigs and shoes to your order.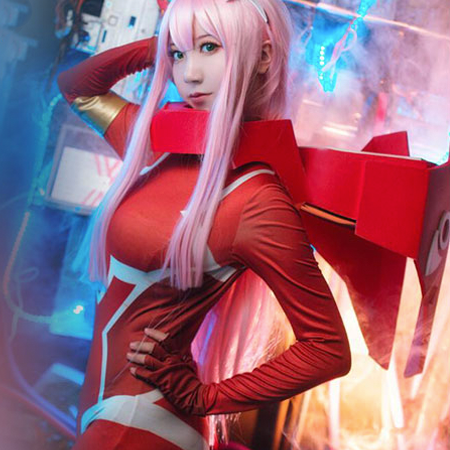 RoleCosplay
Bring your cosplay dreams to life with this top-notch online store.
RoleCosplay is a one-stop-shop for all of your cosplay needs with a special focus on anime.
Offers frequent discounts to customers.
Tailor-made costumes available from professionals.
Indicate when you plan to wear your costume with your order to ensure on-time delivery.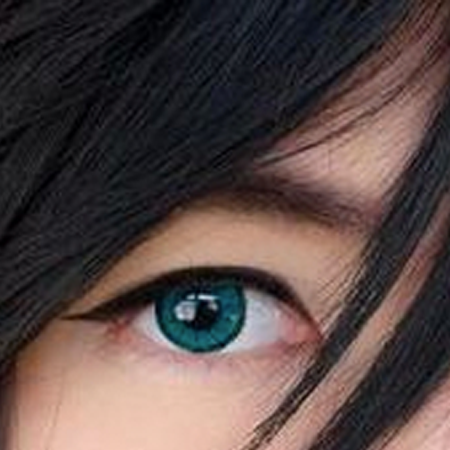 Alice and Rabbit's Shop
Go all in with your look with quality colored contacts for cosplay and more.
Never again worry about matching your character's eye color with Alice and Rabbit's superior lenses and contacts.
Find prescription lenses available among a wild selection.
Patient and attentive customer service.
Uses real cosplayers as product models.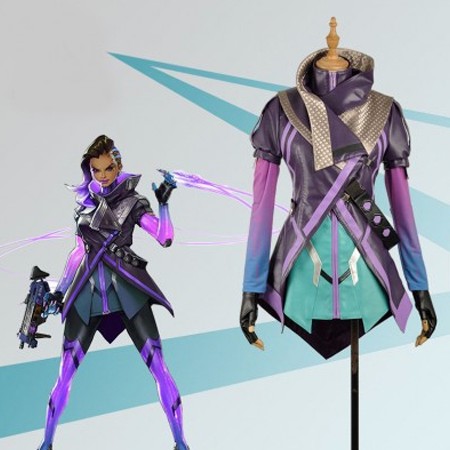 COSJJ
A top pick for high-quality, handmade costumes from your favorite anime, movie or TV show.
COSJJ is a professional option for customized quality costumes in whatever size you need.
Selection includes large variety of Disney costumes.
Plus sizes from XXL to XXXL available.
Accepts payment through PayPal.
Fanplusfriend
Focused on steampunk, this garment retailer expertly supplies a specific genre of cosplay.
Fanplusfriend focuses its style on designer gothic, neo-Victorian and medieval looks.
Perfect for cosplayers looking for a specific aesthetic.
Expedited shipping available.
Find hoop skirt cages and other underthings.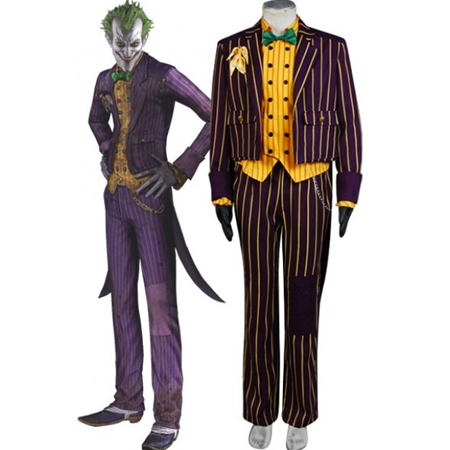 Coshd
This relatively inexpensive site is a soft landing for newer cosplayers to the scene.
Buy costumes from Borderlands, Star Wars, Captain America and more at Coshd.
Affordable prices for any budget.
Free shipping worldwide.
Accepts payments through PayPal.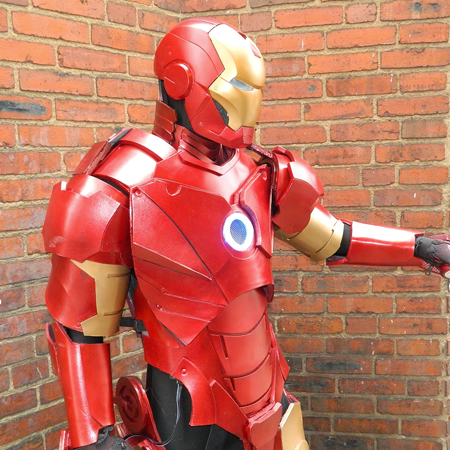 Snakepit Studios
A leading site offering high-quality cosplay costumes and movie costume replicas since 2009.
Pick up ready-made costumes, order custom projects or see past costumes at Snakepit Studios.
In business nearly a decade.
Offers high-quality, custom costumes.
Publishes a cosplay blog to get inspired.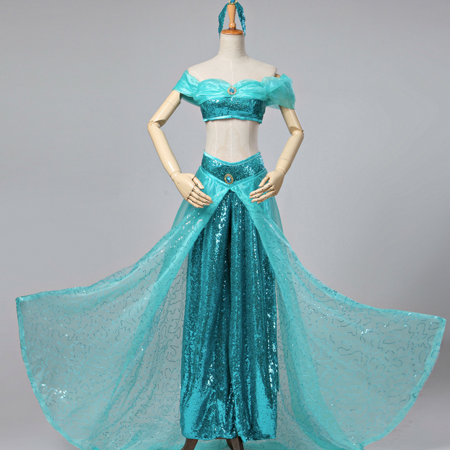 Cosrea
This artisan cosplay brand handcrafts all of its own costumes.
Commissioning a costume with Cosrea might be pricey, but the quality is worth it.
Professionally made costume and armor.
Offers free quotes on custom orders.
Wigs and shoes to top off your outfit.
Popular cosplay costume genres
Personal style and preference guide cosplayers to take on characters from wide-ranging universes. But you'll find common genres in this fun world of role-play, many containing unique costumes within them.
When choosing your own cosplay character, start with these genres for inspiration.
Anime cosplays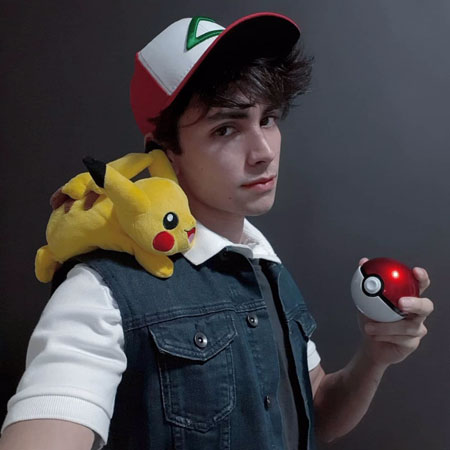 Ash Ketchum
It's not a convention without at least one of these guys walking around — ready to catch 'em all.
Image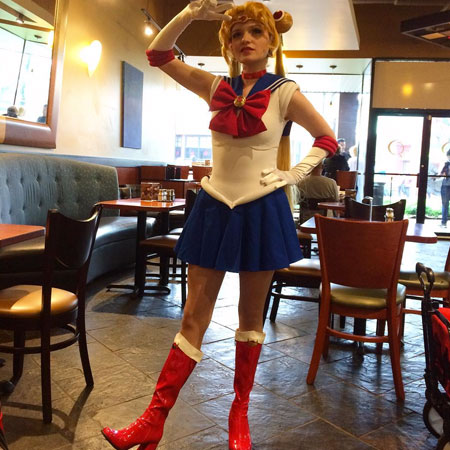 Sailor Moon
A perennial favorite, this iconic anime girl is is often spotted with her full squad of Sailor Scouts.
Image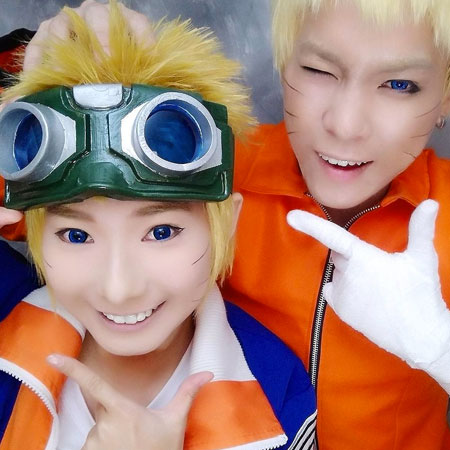 Naruto
You're sure to get lots of attention playing this little ninja, one of the world's favorite anime characters.
Image
Video game cosplays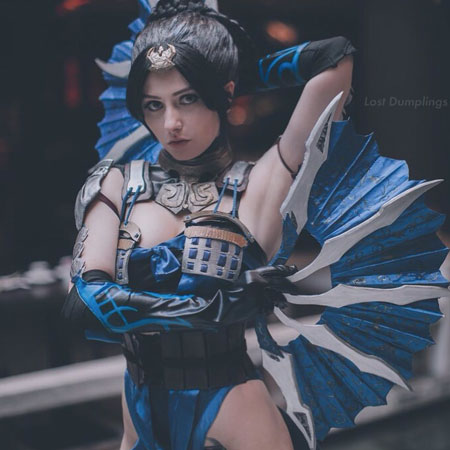 Kitana
The Mortal Kombat character is a popular choice for cosplayers looking to show off their dangerous side.
Image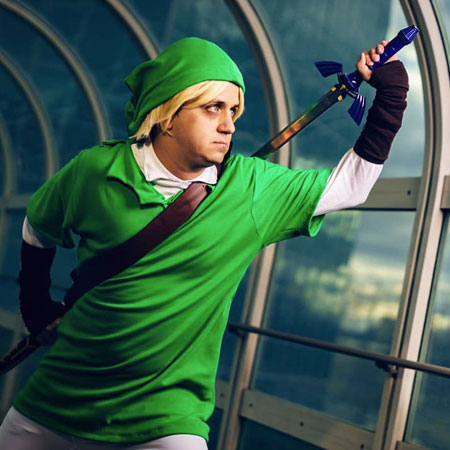 Link
It would be wrong to leave out this iconic Zelda character.
Image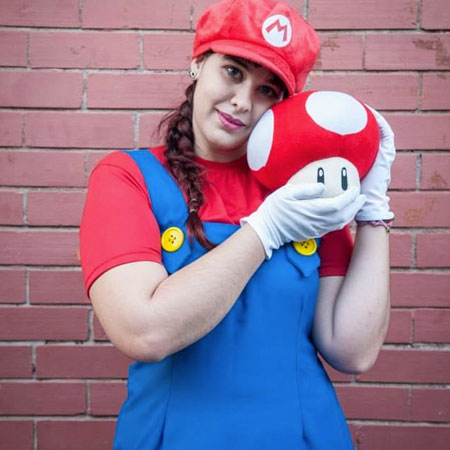 Mario
From beautiful Princess Peach to inseparable Mario and Luigi, Super Mario Bros. cosplay is always popular.
Image
Movie and TV cosplays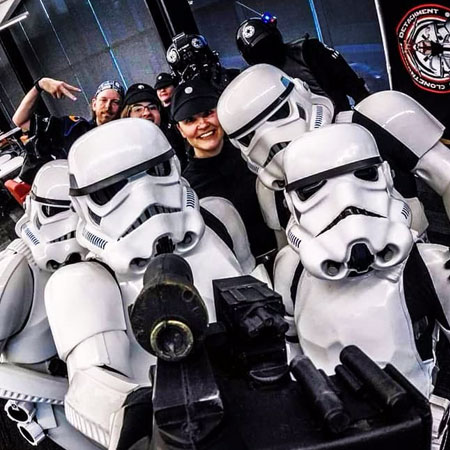 Storm Troopers
These Star Wars cosplayers typically travel in large, uniform groups.
Image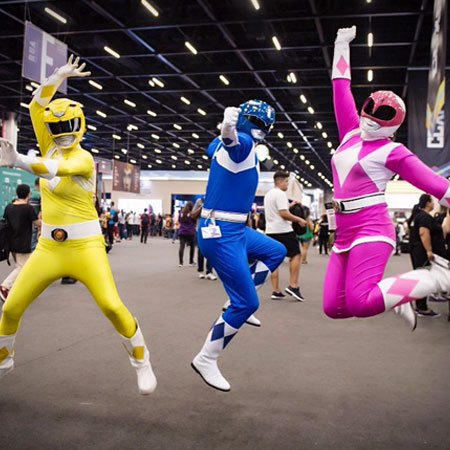 Power Rangers
If you don't catch a whole group of these guys, you're likely to spy at least the Green Ranger.
Image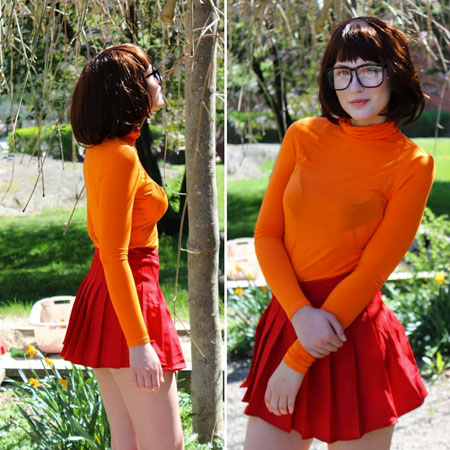 Velma
Any character from the iconic Scooby Doo is a surefire hit and super-fun costume.
Image
Superhero movie cosplays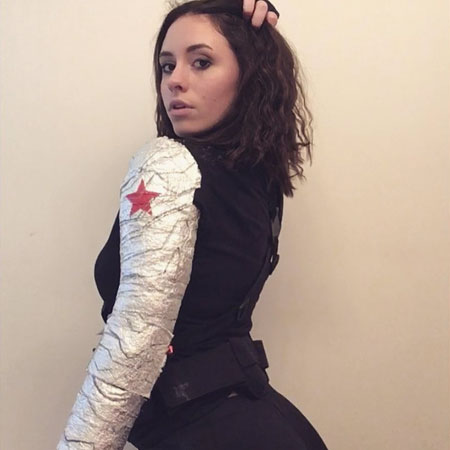 The Winter Soldier
Cosplayers work to master the iconic metal arm of this Captain America hero.
Image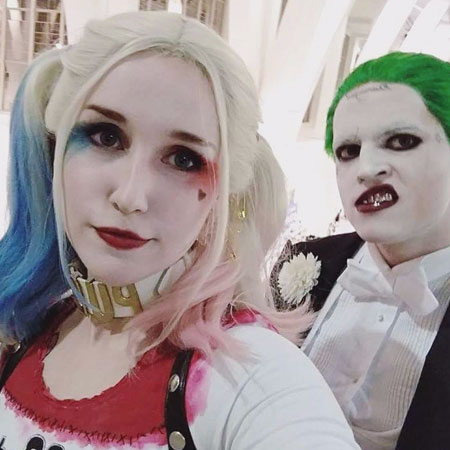 The Joker and Harley Quinn
This dynamic duo is a good costume for friends and couples who want to dress up together.
Image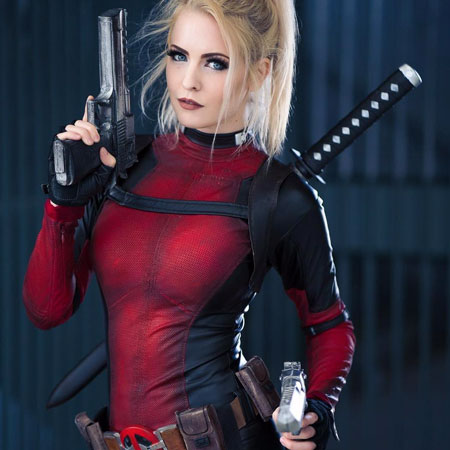 Deadpool
Rough-around-the-edges, this Marvel character is an increasingly popular choice in the cosplay world.
Image
Go forth and cosplay!
When shopping for your cosplay costume, consider your budget, personal style and time to get creative. Remember, cosplay is supposed to be fun. Stay true to yourself, and don't stress too much.
Bookmark this page for a cosplay directory to easily narrow down the costume or prop you might be looking for in the future.
Our top cosplay deals May 2021
Frequently asked questions
Image: Shutterstock
More guides on Finder