Finder is committed to editorial independence. While we receive compensation when you click links to partners, they do not influence our content.
Can I buy an at-home coronavirus test kit?
The FDA has authorized several in-home tests — find out how they work and where you can buy one.
As the coronavirus sweeps through the US, many private companies have been promoting kits that allow people to test themselves for the virus. But the Food and Drug Administration (FDA) has only authorized a handful of at-home diagnostic testing kits for the coronavirus as of December 16, 2020. We'll continue updating this page as new details emerge in the world's response to COVID-19.
Your ability to buy these at-home tests comes down to your risk factors and the severity of your symptoms.
Has the FDA authorized at-home coronavirus testing kits?
Yes, the FDA issued an emergency use authorization (EAU) to several at-home coronavirus testing kits as of December 16, 2020, including kits by LabCorp, Everlywell, Vault, Vitagene and Hims & Hers. Most of these tests are nasal swabs, though a few saliva tests have been authorized.
On December 9, 2020, the Pixel by LabCorp at-home coronavirus test kit became the first kit to be available over-the-counter without a prescription or referral. The company also launched one of the original at-home nasal swab tests earlier in the year.
The 5 cheapest at-home COVID-19 testing kits
At the moment, all at-home testing kits will set you back over $100 — though there are a range of inexpensive tests currently in development.
These are the cheapest tests on the market as of August 19, 2020.
| Test | Type of test | Cost | Availability |
| --- | --- | --- | --- |
| Everlywell COVID-19 Test Home Collection Kit | Nasal swab | $109 | All states except NY, NJ, RI and MD |
| Pixel by LabCorp COVID-19 Test | Nasal swab | $119 | Nationwide |
| Vitagene COVID-19 Saliva Test Kit | Saliva test | $129 | Nationwide |
| Phosphorus COVID-19 At-Home Test | Saliva test | $140 | Nationwide |
| Hims & Hers COVID-19 Saliva Test | Saliva test | $150 | Nationwide |
What about the SalivaDirect test I heard about?
A lot of news outlets have positioned the SalivaDirect test developed by researchers at the Yale School of Public Health as a low-cost COVID-19 saliva test option. While it was granted emergency use authorization by the FDA for its protocol, it's not an at-home rapid test — it must be administered in a lab. This means the test isn't available to the general public to purchase and use.
What other options do I have to get tested for COVID-19?
Aside from purchasing one of these at-home testing kits, you can also visit a doctor to get tested for the coronavirus. And even then, not everyone who's exhibiting symptoms can get a test.
To determine whether you should take the diagnostic test, your doctor will assess your risk factors, such as your age, health, occupation and recent travel history. If you're presenting with no symptoms or have minimal risk factors, you may not have access to a test.
Typically, people who fall into these categories can get a coronavirus test, according to Johns Hopkins:
Experiencing severe symptoms — such as a high fever or difficulty breathing
Living with preexisting health conditions — like diabetes, heart disease or chronic lung or kidney disease
Undergoing immunosuppressive therapy — this mostly applies to transplant patients or those with autoimmune diseases
Working at a healthcare facility — where you're exposed to patients with the virus
Where can I get tested for COVID-19?
You can get the coronavirus test at a medical clinic or hospital. There are drive-through testing locations around the country, too — but you may need to make an appointment, meet specific criteria and get a referral from a doctor.
Does health insurance cover the coronavirus test?
Yes, Congress passed the Families First Coronavirus Response Act, a law that requires private health insurers to cover diagnostic testing for the coronavirus until the state of emergency is over. And the federal government will reimburse providers for the cost of testing for uninsured Americans.

All your coronavirus health insurance questions, answered
Compare health insurance
Why can't everyone get a coronavirus test?
In short: Testing can't keep up with demand. The test is time-consuming, and the results take several days. Some areas in the US don't have enough tests, while others have imposed very narrow guidelines, according to Johns Hopkins.
For now, tests are being prioritized for those showing symptoms or at high risk if they contract it.
What if I can't get a COVID-19 test?
If you can't get a test but suspect you have COVID-19, call your healthcare provider for tailored advice. Most people who contract the virus experience mild symptoms and can recover at home, according to the CDC.
To speed up your recovery, follow these steps as laid out by the CDC:
Self-isolate for at least 14 days
Stay hydrated and focus on resting
Separate yourself from other people in your home — and if that's not possible, wear a cloth face covering
Avoid sharing household items with others
Practice good hygiene
Monitor your symptoms — if you're having trouble breathing or experiencing pressure in your chest, seek medical attention
Ask an expert: How accurate are at-home COVID-19 tests?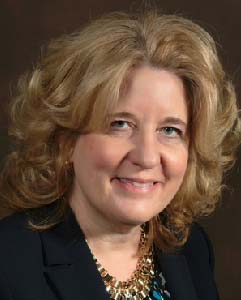 Leanne Poston, MD, MBA, MEd
Medical communications writer, Invigor Medical
The home tests for COVID-19 are FDA-authorized under the EUA, not FDA-approved — therefore they have not gone through the same rigorous testing as labs before the pandemic. With that said, as long as you follow the directions and obtain a good sample, the at-home test should be as accurate as one obtained in a medical setting, as these are also under EUA.

A positive at-home test should be reliable. A negative test could be a false-negative due to an inadequate sample or testing too early in the course of illness. You should test yourself when you have symptoms that suggest COVID-19, or you're required to be tested for travel or another reason.

Would you recommend a nasal swab or saliva test for those who want to test themselves at home?
The test measures whether mRNA from the COVID-19 virus is present in the sample. If the sample does not contain enough bodily fluid, there is the possibility to get a false negative test. Both types of samples have been tested.

However, there are always concerns about how the tests were conducted, whether an adequate sample size was used, was there any bias in reporting the test results, and whether the test was "blinded" — meaning did the tester know whether the person had COVID-19 before reading the results.

What are the most common mistakes people make when collecting a sample?
Not getting an adequate sample size, not reading the instructions and not sending the samples back in a timely manner.
How does the coronavirus test work?
It's similar to a flu test. The doctor puts on protective clothes and a mask, and inserts a swab into the patient's nose to reach the nasopharynx — which is where your respiratory tract meets the back of your mouth.
The process can be uncomfortable, but only lasts a few seconds. The doctor then packages the samples and ships them to a laboratory to be tested for traces of the coronavirus that cause COVID-19.
If the test is positive, the doctor must report the results to both the patient and the public health authorities, according to Johns Hopkins.
Can saliva be tested for coronavirus?
Yes, the FDA has recently granted emergency use authorizations (EUAs) for a few saliva coronavirus testing kits, including ones by Vitagene, Hims & Hers, and Vault. For context, the standard approval process usually takes months or years. But the FDA can speed up the process by issuing these EUAs.
How does the coronavirus antibody test work?
Antibody tests can determine whether a patient has previously been infected with the coronavirus.
Officially called "serological tests," these tests scan the blood for antibodies — which are proteins produced by the immune system to fight off the virus.
However, these tests are still in development. Cellex is the only company with an FDA-approved serological test — but it's not approved for at-home testing.
When will at-home coronavirus tests be readily available?
At-home coronavirus tests have become more readily available — with at least five companies offering these kits to the general public as of June 3, 2020.
However, do your research before purchasing any at-home COVID-19 testing kit to ensure it's received authorization for use by the FDA. The agency bars the use of any unauthorized at-home test kits, warning that "fraudulent health claims, tests and products can pose serious health risks."
How to spot a fraudulent test
Check that the company has an official emergency use authorization for its at-home coronavirus testing kit from the FDA — most have a link to the FDA authorization on their website. For the most up-to-date advice, check the FDA website.
Bottom line
A handful of at-home coronavirus testing kits have been cleared for use by the FDA. But if you're hesitant to try out these at-home test, only medical clinics, hospitals and private laboratories can administer coronavirus and antibody tests.
If you're experiencing severe symptoms, contact your healthcare provider. Otherwise, stay on top of changing news about the coronavirus.
More guides on Finder