Finder is committed to editorial independence. While we receive compensation when you click links to partners, they do not influence our opinions or reviews. Learn how we make money.
Compare private party auto loans
You might save on the sticker price, but be sure if it's worth the higher rates.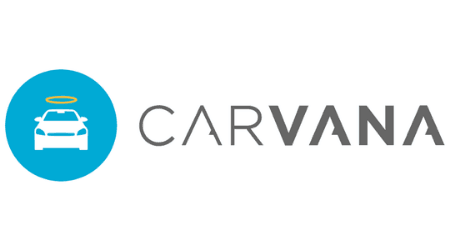 Most credit types welcome
45-day preapproval
Seven-day guarantee
Get your rate
Getting a loan for a car you want to buy from a friend, relative or other private seller works a little differently than when you buy one at a dealership. While you might get a better deal on the price of the car, private party auto loans tend to come with higher rates or require stronger personal credit. It can also take longer, since you'll have to transfer the title yourself.
5 steps to get a private party auto loan
Convinced buying a car from a private seller is right for you? Follow these steps to secure financing:
Find your car.
You need to know what car you're going to buy before you apply for a loan, including the model, make, year, mileage and purchase price.
Shop around for a loan.
Start by finding a lender you're eligible with before comparing APRs, terms and fees. Some lenders offer preapproval, which allows you to compare the rates and terms you might qualify for before filling out the full application.
Apply for financing.
Most lenders have an online application, though banks and credit unions might require an in-person visit. With an online lender, you could have funds sent to the seller in as fast as one day, while banks typically take at least a week to process the application.
Fill out the paperwork.
At this point, the seller has to sign the title over to you and complete the bill of sale. You can typically drive away in your car as long as the title is transferred over to your name.
Register the title transfer and your car.
Once you've signed the paperwork, you'll have to visit your local DMV to register the title transfer and your new car. You'll have to pay a fee depending on where you live and will likely have to fill out more paperwork. You can often register your car online, though you might have to go in person to register the title.
Compare auto loans to buy a car from a private seller
How does a private party auto loan work?
A private party auto loan is a type of used car loan you can use to buy a car from an individual, rather than a dealership. Since lenders consider it a riskier purchase, these loans often come with higher rates. It can also take longer because you have to transfer the title yourself — though you'll likely save on the fees a dealership would charge for this service. If you're buying a car with a loan the current owner hasn't fully paid off, that can also take some extra time.
Where can I get a private party auto loan?
You can get a private party auto loan from some car loan providers. If you're interested in an online lender, look for one that doesn't require you to buy from its network of dealerships like LightStream. You also might have better luck with a local or national bank like PNC Bank, Wells Fargo or Bank of America.
Generally, you need to have an idea of the car you want to buy before you apply. Once you know how much you'll need to borrow, compare lenders to find the most competitive deal you're eligible for. After you apply and get approved, the lender sends the funds to your seller and you can begin the process of transferring the title. Repayment starts as soon as the loan is issued.
Pros and cons
Though you can often nab a lower sticker price by buying a used car through a private seller, you may get stuck with less-competitive rates and terms on your loan.
Pros
Potentially less expensive overall. The savings in private party financing come in the loan amount, rather than interest. Private party sellers often offer cars at a lower price than dealers.
More room to negotiate. Private sellers typically aren't excellent negotiators. And if they just want to get the car out of their hands, they might sell it for lower than the asking price.
No add-ons. Dealerships sometimes sneak in add-ons you don't need to inflate the price of your car. This rarely happens with a private party purchase.
Con
Higher rates. Private seller car loans tend to come with higher rates than car loans used to buy a vehicle from a dealership.
Shorter terms. Lenders also might give you less time to pay back a private party auto loan, resulting in higher monthly repayments.
More paperwork. You have to handle the bill of sale, title and registration transfer and other paperwork that a dealership might normally handle for you.
Less protections. You typically won't get a warranty when you buy a car outside the dealership. And many state laws that protect buyers from faulty cars don't apply to private party purchases.
What do I need to get a private party auto loan?
Each lender has different eligibility requirements, though you typically must:
Have strong credit. Since lenders consider private party auto loans more of a risk, you typically need strong credit to qualify for a competitive deal.
Have a car picked out. You can only apply for a private party auto loan after you know exactly what you're going to buy.
Meet age and mileage requirements. Many lenders have restrictions on the age and mileage of the car you're looking to purchase. Typically, the older the car — the more expensive the loan.
Be a US citizen or permanent resident. It can be very difficult to find a private party car loan if you don't have a green card. Instead, you might want to consider a personal loan for nonresidents.
Be older than 18. You need to be at least 18 years old to take out any type of loan in most states.
Can I get a private seller auto loan with bad credit?
Because lenders often consider buying a car from a private seller riskier than going through a dealership, finding a private party auto loan with bad credit can be tricky — it's a double risk. You might have better luck using an online connection service, though make sure you're not working with one that specializes in dealership financing.
You also might want to save for a down payment, since it's typically easier to get approved for smaller loan amounts. And like with other bad-credit loans, you'll probably end up with a higher interest rate.
6 tips for buying a used car from a private seller
Keep these pointers in mind when buying a used car from a private party:
Check the vehicle's history. Run a check on the vehicle identification number (VIN) to make sure the car isn't stolen and hasn't been salvaged.
Verify the seller's identity. Ask to see state-issued ID to make sure you're buying a vehicle from the person on the car's title.
Have your mechanic look at it. Mechanics tend to favor the person they're working with — you might get a more honest assessment if you use your own, rather than the seller's.
Give it a spin. Test driving your vehicle is the only way to tell if it's right for you and can help you spot potential problems.
See the title before you buy. It's a red flag if the seller can't produce the title up front or won't show you it before you sign the bill of sale.
Double-check all DMV paperwork. Nobody likes going to the DMV, and the last thing you want to do is go back or stay longer if your paperwork is sloppy or incomplete.
What if the seller has an outstanding loan on the car?
If your seller hasn't completely paid off the car loan, you'll have to get their lender to release the title to your name. This can take a couple of weeks or longer. In some cases, the seller might be able to pay off the loan up front. But if they can't, your lender might need to work with the seller's lender to make sure both loans are paid off.
Read our guide about buying a used car with an outstanding loan to learn more.
Bottom line
Getting a car loan for a private party vehicle can be more expensive and take more time than financing a car from a dealership. But the potential savings on the actual price of the car might just make it worth it.
Learn about other car financing options by reading our car loans guide.
Frequently asked questions
Picture: Shutterstock