Finder may earn compensation from partners, but editorial opinions are our own.

Advertiser Disclosure
Community Tax debt relief review
Get tax debt relief, tax preparation and accounting services.
Best for those who need help navigating their tax debt with no fees.
Pick something else if you need speedy results.
Varies
Minimum advance amount
Varies
Tax preparation fee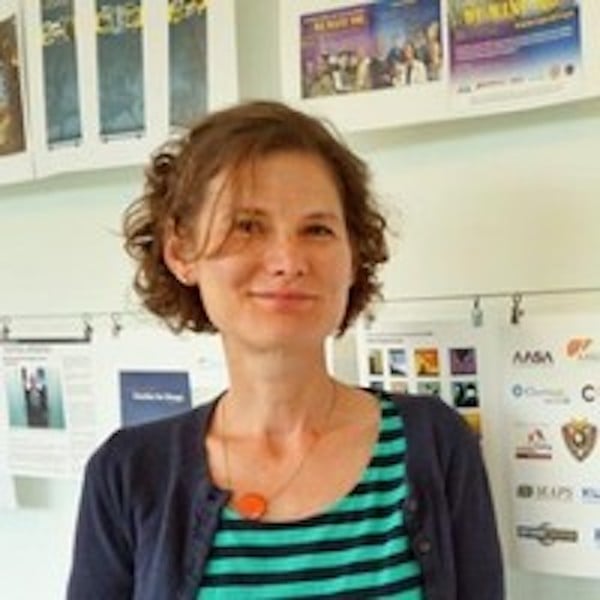 Review by
kelly.waggoner@finder.com
---
Kelly Waggoner is the US editor-in-chief at Finder. She's worked with publishers, magazines and nonprofits throughout New York City, including ghostwriting a how-to on copyediting for the Dummies series. Between projects, she toys with words, flips through style guides and fantasizes about the serial comma's world domination.
Expert review
Community Tax prides itself on making its clients a priority, guaranteeing a 24-hour response to customer calls and emails.
Community Tax is a full-service tax company that specializes in debt resolution, tax preparation, and bookkeeping and accounting services. Community Tax has helped more than 39,000 clients and resolved more than $240 million in tax debt. The company is A+ rated and accredited with the Better Business Bureau, a member of the National Association of Tax Resolution Companies, and Consumer Affairs accredited.
CommunityTax Debt Relief details
Service offered.Tax resolution, tax preparation, accounting, bookkeeping and tax assurance.
Minimum debt considered. No minimum debt requirement.
Types of debt accepted.IRS debt settlement, offer in compromise, wage garnishments, tax liens, tax penalties and interest, levies and seizures, delinquent payroll taxes, IRS audit defense, tax extensions, tax resolutions, income tax preparation, custom tax solutions
Accreditations. Member of the National Association of Tax Resolution Companies, and Consumer Affairs accredited
Ratings.A+ rated and accredited with the Better Business Bureau.
Customer service: Phone, email, live chat.
Who is Community Tax for?
This provider's main service is for someone with tax debt who wants professional help resolving it. There's no minimum debt requirement. Community Tax also offer preparation services, which can be helpful for people whose taxes are too complicated for a 1040EZ form. If you have several jobs, own real estate, are recently divorced or run a small business, Community Tax could simplify your taxes and potentially save you money.
Community Tax features
Community Tax follows a two-step process that includes an investigation and tax prep and resolution phase.
Step 1. The investigation phase begins with you file Tax Information Authorization Form 8821 with the IRS or your state tax agency. This form permits Community Tax to view a record of your account. Your practitioner will then research your tax liabilities, and the investigation team will analyze your finances. After the Community Tax team gathers the information they need, they will contact you with available options to resolve your tax issues.
Step 2. The resolution phase goes deeper in gathering your financial information, so that Community Tax can tell you accurately what documentation you need to submit to the IRS or state agency. The company will resolve the tax issue and provide you with specific details. If any problems arise, Community Tax will be on file as your power of attorney.
During the tax resolution process, Community Tax explains that you are free to get in touch with their tax professionals at any time with questions or concerns. The company wants to ensure that even after your tax issue is resolved, you can avoid future struggles.
Benefits
Free consultation. Not sure if Community Tax is right for you? Take advantage of a free consultation to find out.
Verified and recommended. The company is Ripoff Report verified and aims to bring integrity back to the industry, one client at a time.
No hidden fees. Community Tax works with flat-rate fees, so you don't have to worry about unexpected hidden costs. Before locking into anything, the company's team breaks down just how much everything costs. That way, you know upfront before having to pay anything. You can even break up the charge into interest-free payments.
Money-back guarantee. If you are not fully satisfied, you can take advantage of Community Tax's 10-day money-back guarantee.
Live chat. For immediate answers, talk with a support agent through Community Tax's online chat feature.
Drawbacks
Resolution takes time. Depending on the program you qualify for, it could take from a week to a full year to resolve your tax liabilities.
Newer company. You may prefer a company that has been in the industry for a long time. Compared with many other companies, Community Tax is relatively new. It was established in 2010.
Not all states are eligible. Community Tax does not extend its services to all states. In fact, it does not service Colorado, North Dakota or West Virginia.
No specific pricing info. Community Tax's website does not display its flat-rate prices. It is helpful when companies are transparent with costs online.
Need more than just tax relief? Try a debt relief company
How do I use Community Tax?
To start the Community Tax process, first request a free consultation. From there, a financial representative will steer you in the right direction. You can either call Community Tax or input your information online for the company to contact you. If you decide to go with Community Tax, a representative will analyze your financial situation and go over your options and overall costs before you lock into anything.

About Community Tax
Community Tax was founded by experienced bankers and attorneys who wanted to create a new standard for the industry. The company puts the client's best interest first. It doesn't make you pay full price for a service until you are aware of all available options. Community Tax boasts being rated No. 1 by Consumer Affairs.
The company can help with:
IRS debt settlement
Offer in compromise
Wage garnishments
Tax liens
Tax penalties and interest
Levies and seizures
Delinquent payroll taxes
IRS audit defense
Tax extensions
Tax resolutions
Income tax preparation
Custom tax solutions
Frequently asked questions