CommonBond lets businesses tie 401k contributions to student debt payments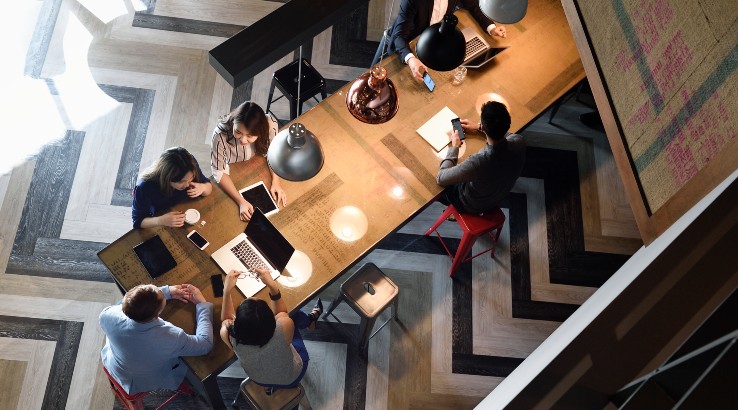 It's now easier for employers to make retirement contributions for employees who're paying back loans.
Student loan provider CommonBond announced a new program Tuesday called Retirement Contribution, which makes it easier for companies to contribute to employee 401(k)s while they pay off student loans.
Retirement Contribution is part of CommonBond for Business, a platform that helps companies offer student loan repayment benefits to employees.
This program makes it easier for companies to take advantage of a 2018 IRS ruling that allows employers to treat student loan repayments like retirement contributions. For example, if an employee pays $2,000 toward their student loans in a year, the employer can contribute $2,000 toward their 401(k) under the ruling.
"We are thrilled to announce the launch of Retirement Contribution," said CommonBond CEO and Co-Founder David Klein in a statement. "We build products to help people with student loans unlock savings, accelerate life milestones and strengthen their financial health. With Retirement Contribution, we're enabling people with student loans in the US to unlock retirement contributions from their employer. We are very excited about that."
How to get 401(k) contributions for your student loan payments
Currently, verifying student loan repayments can take up human resources bandwidth, and many employers don't offer this benefit. Retirement Contribution eliminates this roadblock by automatically verifying repayments from employees.
To receive this benefit, you must work for a company that offers Retirement Contribution through the CommonBond for Business program. You also have to opt in to allow CommonBond to verify your student loan repayments. If your employer doesn't use CommonBond for Business, you can encourage your manager or boss to look into it.
Attracting talent with student loan benefits
Companies have started offering student loan repayment benefits to attract talent and reduce turnover over the past decade. Employees at companies like Peleton, Fidelity Investments and Penguin Random House can receive up to a total of around $10,000 toward their student loan repayments as a benefit. Fidelity Investments also offers 401(k) contributions based on student loan repayments, though it's less common.
Platforms like CommonBond for Business streamline the paperwork behind this process and make it easier for employers to participate. And Retirement Contribution could help employees start saving for retirement earlier than they would have otherwise.
Some 73% of participants in a 2019 study by TIAA and the MIT AgeLab said they're holding off on making retirement contributions until they've paid off at least part of their student loans. And the higher the debt, the less they were able to save up.
Founded in 2012, CommonBond is a financial technology company that offers student loans and refinancing on top of its business platform. It also works in partnership with Pencils for Promise to fund the education of children in need for every borrower and employee who uses its services.
Photo credit: Getty images