Finder is committed to editorial independence. While we receive compensation when you click links to partners, they do not influence our content.
Top 6 colognes handpicked by our team
See where to buy these irresistible fragrances and how to get free samples.
The main goal of a signature scent is that you smell it first, then fall in love. That's why we've rounded up the colognes our team swears by — whether you're looking for something woodsy or prefer a more urban vibe.
If you're buying cologne as a gift and don't want to shell out the big bucks in case the recipient isn't head-over-heels, consider buying a sample size or roll-on version of the perfume. Typically, a 0.35 oz sample size will last two to three months.
L'Eau D'Issey Pour Homme Eau de Toilette by Issey Miyake
This scent is all about yin and yang and achieving balance from day to day.
"It smells like lilies and yuzu mixed with a bit of cinnamon and other spices," says Michael Kohl, data analyst at Finder. "The first spray is a sweet floral bomb, thanks to the yuzu and its top notes…then it settles into a light and peppery tone."
Replica By The Fireplace by Maison Margiela
From iconic Parisian Maison Margiela comes the Replica cologne line, which aims to capture favorite moments and places like Whispers in the Library and Lazy Sunday Morning.
Our shopping publisher Michael Bowley loves By the Fireplace, which is rustic with a touch of heat. "It reminds me of the winter and feels warm and cozy, like taking a glass of whiskey," he says.
Polo Blue Gold Eau de Parfum by Ralph Lauren
Ralph Lauren is known for blending crisp, clean fragrances that capture that fresh-out-of-the-shower feel, and Polo Blue Gold is no different. It has light notes of melon and citrus, tempered by refined vetiver, along with ginger, sage and incense.
"I've tested so many colognes on my husband, and I've only ever liked this one — and Perry Ellis Red Eau de Toilette — because the scent doesn't change over time when applied to skin or clothes," says our banking editor Alexa Serrano. "It smells clean or like a woodsy aftershave."
Rhys Subitch
Santal 33 Eau de Parfum by Le Labo
"I favor woody smells that still have some floral notes and Santal 33 meets that to a T," says Rhys Subitch, our loans editor. "Its base of sandalwood and cedarwood is well highlighted with the floral and spice of iris, violet and cardamom."
Right now you can get a sample five-pack of Le Labo's colognes in 1.5 ml bottles from Net-A-Porter for $30. The set includes Santal 33, in case you want to check out more than one of Le Labo's scents before dropping $85 on a 0.5 oz bottle.
Guilty Pour Homme Eau de Toilette
This is a sleek scent for anyone that wants to embody urban swagger. It's warm and sophisticated, with a base of cedarwood and patchouli that morphs into orange and finishes with subtle notes of lavender and lemon.
I bought it for my brother as a Christmas gift a few years ago, thinking it could be a swing-and-miss, but recently learned that he still wears it today. Major win — and definitely an upgrade from Old Spice.
Versace Pour Homme
This is a unique, complex cologne that blends clary sage with notes of cedarwood, amber and bitter orange leaves.
Versace Pour Homme is another favorite of our data analyst Michael Kohl, who says, "It opens up strong and very memorable. Pretty linear in terms of scent complexity…I don't think it transforms while you wear it. It smells like citrus up front, then settles down into nice, subtle floral."
Where to buy cologne
Of course you can buy cologne at pretty much any department or drug store. But after years of pinpointing the best places to pick up our favorite scents, we can recommend some of the most rewarding.
Sephora
Get free samples when you order cologne.
Sephora stocks a huge range of colognes and throws in samples of luxury beauty products when you order fragrance online. It also frequently has discounts and special deals, and if you sign up for its Insider rewards program (all it takes is an email), you'll get free stuff on your birthday.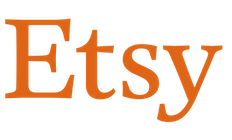 Etsy
Handmade cologne from small businesses and independent artisans.
It's pure joy to scroll through all the unique, imaginative options on Etsy, with lots of organic and essential oil colognes that double as aromatherapy. Also head to Etsy if you're on a budget, since it's possible to find high quality colognes for less than $20.
NET-A-PORTER
Upscale perfume from niche and harder-to-find luxury design houses.
At Net-A-Porter, you'll find exclusive scents from French style star Carine Roitfeld along with cologne from Tom Ford, Le Labo, Jo Malone, Eccentric Molecules and more.
More guides on Finder