Finder is committed to editorial independence. While we receive compensation when you click links to partners, they do not influence our opinions or reviews. Learn how we make money.
8 top scholarships for women
Find a scholarship that's right for you!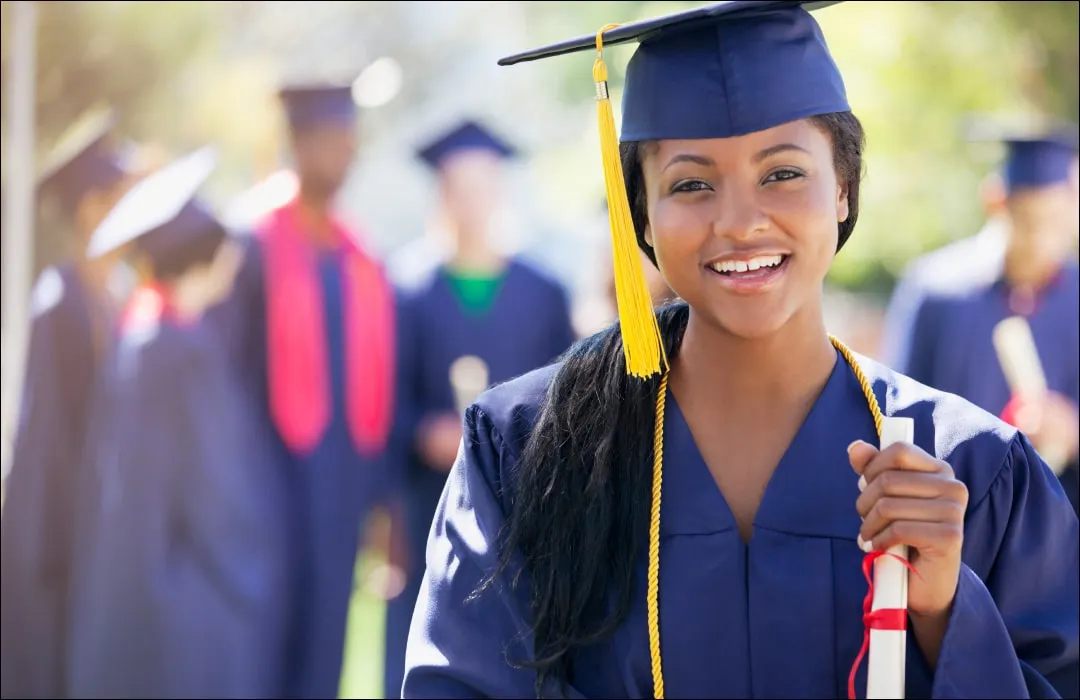 There's nothing better than free money — especially with the cost of many private colleges topping $70K a year. If you're a woman trying to navigate the labyrinth of ways to fund your education, you might want to consider one of these scholarship programs first.
How we picked these top scholarships
When selecting these top scholarships for women, we looked for programs that were open to the most number of women, offered relatively high amounts and helped women in need. We also tried to find scholarships that were either renewable or had multiple recipients each year.
Adobe Research Women-in-Technology Scholarship
The Adobe Research Women-in-Techonology Scholarship is geared toward women pursuing a computer science or technical degree. Applicants are selected based on their academic record, personal statement and letters of recommendation they submit with their application.

Take note that this scholarship isn't open to rising high school seniors or first-year college students. You must be entering your second year of college or higher to qualify.

Leslie Andree Hanna Medical Scholarship

For female students who are pursuing a medical degree, the Leslie Andree Hanna Medical Scholarship is a perfect fit. The application process is based solely on merit, so the scholarship committee will be looking for students who excel in their field. The scholarship is not automatically renewable, but students can reapply each year if they continue to meet the criteria.

PEO Program for Continuing Education (PCE) Scholarship

The PEO Program for Continuing Education Scholarship is geared toward women who've spent at least two years of their adult life out of school and have since decided to go back to earn their degree. On top of the eligibility requirements for the scholarship, prospective recipients have to be nominated by a current PEO chapter or member. In order to be nominated, applicants must explain why they're interested in pursuing their chosen degree and discuss their employment goals once their education is completed.

Soroptimist Live Your Dream Awards

The Soroptimist Live Your Dream Awards are designed for women who are doing it all. If you support your family and are ready to pursue a degree to help further your career, this scholarship is tailor made for you. Awards go up to $16,000 — and unlike many scholarships, it's not limited to US residents. Women from over 20 countries and territories are eligible. But keep in mind this is a one-time scholarship — previous recipients aren't allowed to apply a second time.

Patsy Takemoto Mink Education Support Awards

The goal of the Patsy Takemoto Mink Education Support Awards is to open up access to education to low-income mothers. Five recipients are chosen annually based on their financial need, career goals, educational path and community service. If chosen, the award can be used for both tuition and living expenses while you're enrolled in an eligible program.

Jeannette Rankin Women's Scholarship

The Jeannette Rankin Women's Scholarship is a need- and merit-based program specifically designed to help low-income women over 35 years old pursue post-secondary education. Not only are multiple women chosen each year, but the award is renewable annually. The number of awards given each year varies depending on the number of applicants, though there have been over 1,000 scholarships awarded since 1978.

National Pathfinder Scholarship

Founded by the National Federation of Republican Women in honor of First Lady Nancy Reagan, the National Pathfinder Scholarship awards five women with $2,500 each year. The scholarship is based on merit, with recipients selected based on their letters of recommendation, scholarly achievement, civic or political activism and career goals. Take note that high school seniors and first-year college students aren't eligible to apply. And the award can only be received once.

Society of Women Engineers Scholarship

Students interested in pursuing engineering, computing or technology at the undergraduate or graduate level might find the Society of Women Engineers (SWE) a helpful resource. In 2018, over 238 new and renewed scholarships valuing over $830,000 were awarded through the SWE. The reason that number is so high is because you're automatically considered for all associated SWE scholarships when you submit your application through the SWE portal.
How else can I pay for school?
Did your scholarship funds come up short? Here are some other ways to fund your degree:
Grants. Like scholarships, grants don't need to be repaid. You can find options through both the state and federal government, as well as from the college you're attending and outside organizations.
Federal student loans. The Department of Education offers federal loans specifically for education expenses. How much you can borrow varies depending on your year in school and whether you're considered a dependent or independent student. These typically come with lower rates and more flexible repayment plans than their private counterparts.
Private student loans. These are also education-based loans, but they're supplied through private lenders. Qualifying for a private student loan can be more difficult than a federal loan, and interest rates are typically higher. However, private loans are more flexible when it comes to borrowing amounts.
Compare student loan providers
Bottom line
Women who are dedicated to their field of study or interested in going back to school to further their career have several scholarship options to choose from. While many are based on financial need, others consider your academics and community activism.
You can explore more ways to pay for school with our guide to student loans.
Frequently asked questions