Finder is committed to editorial independence. While we receive compensation when you click links to partners, they do not influence our content.
Clinique discount and promo codes
This best-selling brand has provided women with makeup and skincare products since 1968.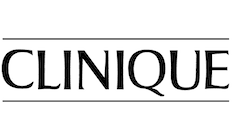 Clinique has been around for more than 50 years for a reason: Its products are some of the best in the industry. In fact, many of its customers have been Clinique devotees for life. With its effective skincare formula, customer loyalty program and online shopping perks like free returns and shipping, it's easy to see what all the hype is about.
Clinique discount and coupon codes
What can I buy at Clinique?
Clinique offers a variety of makeup and skincare products, including its iconic 3-Step line. Each 3-Step system includes a cleanser, toner and moisturizer tailored to your skin type. The brand developed a quiz to determine your unique skin type — groundbreaking in the beauty world. It's heavier Moisture Surge line is more recently popular among Clinique-oholics.
Although its best-selling products focus on skincare, Clinique offers plenty of makeup too. Here are a few of its top-selling items.
How do I use my promo code?
To use your Clinique promo code, follow these steps.
Visit the Clinique site.
Find the items you'd like to purchase and add them to your bag.
Click Checkout to continue when the box appears in the corner of your screen.
Enter your code in the Offer Code Box and click Apply Code.
Verify that your total is correct before completing your purchase.
Make sure your total reflects the promo code discount you expected.
Why is my code not working?
If the site doesn't accept your discount, your promo code could be expired, not available in your country or case-sensitive.
If you have questions about your promo code, contact Clinique directly.
Shipping, delivery and payments
Can I get free delivery?
Yes. You can get free standard delivery with no minimum purchase by signing up for the Clinique Smart Rewards loyalty program — for free. You can't get free shipping without it.
Shipping costs
You'll have several shipping options when shopping with Clinique.
| | | | |
| --- | --- | --- | --- |
| Order total | Standard delivery | 2-day delivery | Overnight delivery |
| $0–$25 | $5 | $10 | $15 |
| $25.01–$40 | $6 | $11 | $16 |
| $40.01–$60 | $7 | $12 | $17 |
| $60.01–$80 | $8 | $13 | $18 |
| $80.01–$100 | $9 | $14 | $19 |
| Over $100 | $10 | $15 | $20 |
Standard delivery usually takes four to seven business days from date of purchase. Overnight and two-day shipping isn't available in US territories, Hawaii and Alaska.
Some products are regulated by the US government and may not be delivered to all addresses.
How can I track my order?
After your item ships, Clinique emails you with tracking information for your order. Click the link in the email to track the progress of your package. Tracking information can take several days to appear, even after it's shipped.
Payment options
Clinique accepts American Express, Visa, Discover or Mastercard or payments through PayPal. Your personal and financial details are protected by SSL encryption technology.
What is Clinique's return policy?
Clinique accepts returns of any product you're not satisfied with — regardless of whether you've used it. Simply return the unused portion to receive a refund or exchange. Only items purchased directly from Clinique.com can be returned, and you can call 800-419-4041 with any questions that pop up.
Are Clinique returns free?
Yes. As long as you use the prepaid shipping label included with your order, returns are free.
How do I return items to Clinique?
Use the prepaid mailing label included with your order to mail back your items. Or send them to:
Clinique Online
Returns Department
7603 Trade Port Drive
Louisville, KY 40258
Clinique processes your refund 7 to 10 business days after it's received.
When's the next Clinique sale?
Clinique often advertises sales on the banner at the top of its site. It's known to offer discounts as well as free items and gifts as incentives for its shoppers.
Sign up for our finder.com email list to get the scoop on all the best sales in the beauty world in one convenient place.
What sets this brand apart?
Clinique revolutionized skincare for American women in the 1960s and continues to do so today. It has a proud tradition of creating high-quality products that work well. Its prestigious reputation and long history make it a top contender in the beauty world.
What do people really say about Clinique?
Clinique customers are often loyal devotees to the brand, with many writing they've used the product for 10 years or more. Unfortunately, many customers claim that Clinique has changed the formula of their favorite products in recent years. Others mention that although they qualified to receive a free gift with their purchase, they never received that gift.
What is Clinique's history?
In 1967, Evelyn Lauder, daughter-in-law of Estée Lauder, read a Vogue article, "Can Great Skin Be Created?" She was inspired by its discussion of skincare routines and decided to create her own company: Clinique. She designed the brand's product line and launched in 1968. Evelyn Lauder was the first to wear Clinique's signature white lab coat, now worn by Clinique consultants around the world.
What about social media?
Clinique shares a feed of fan images on its site to show off its products in the wild. It's also active on Facebook and Instagram. It boasts 2 million Instagram followers and posts daily — if not several times a day. The images shared are almost exclusively close-ups of Clinique products.
How can I contact customer support?
Clinique offers many more ways to contact customer service than its competitors. You can call 800-419-4041 to speak to someone on the phone or text a consultant at 646-846-1433. Or use Facebook Messenger or the chat feature on Clinique.com to reach a support agent.
Why should I shop at Clinique?
Pros
Free returns. Send items back — even if you've used some of the product.
Free shipping. A free loyalty account gets you free delivery.
Great customer service. Reach an agent by phone, text or chat — whatever you're comfortable with.
Student discount. Sign up with UniDays for 15% off every Clinique purchase.
Cons
Membership required for free shipping. You won't get free delivery without signing up for a free loyalty account.
Bottom line
Clinique provides excellent customer service options for those who need extra help buying makeup. If you order your items online, it makes sense to order directly from Clinique.com, where you can take advantage of free shipping, free returns and even score a discount if you're a student.
Find more beauty reviews, sales, coupons and more in our Beauty Finder hub.
Frequently asked questions
Can I use more than one discount code?
No. Clinique accepts on discount code for each order.
How can I receive a free gift?
Spend the minimum amount required — usually between $25 to $40.
Can I return a gift without the giver knowing?
Yes! Simply send it back with the invoice, and be sure to include your phone number. Clinique will contact you once it receives the items to process the return.
More guides on Finder