Finder is committed to editorial independence. While we receive compensation when you click links to partners, they do not influence our opinions or reviews. Learn how we make money.
Classic van insurance
Standard insurance might not cut it for your vintage VW bus or camper.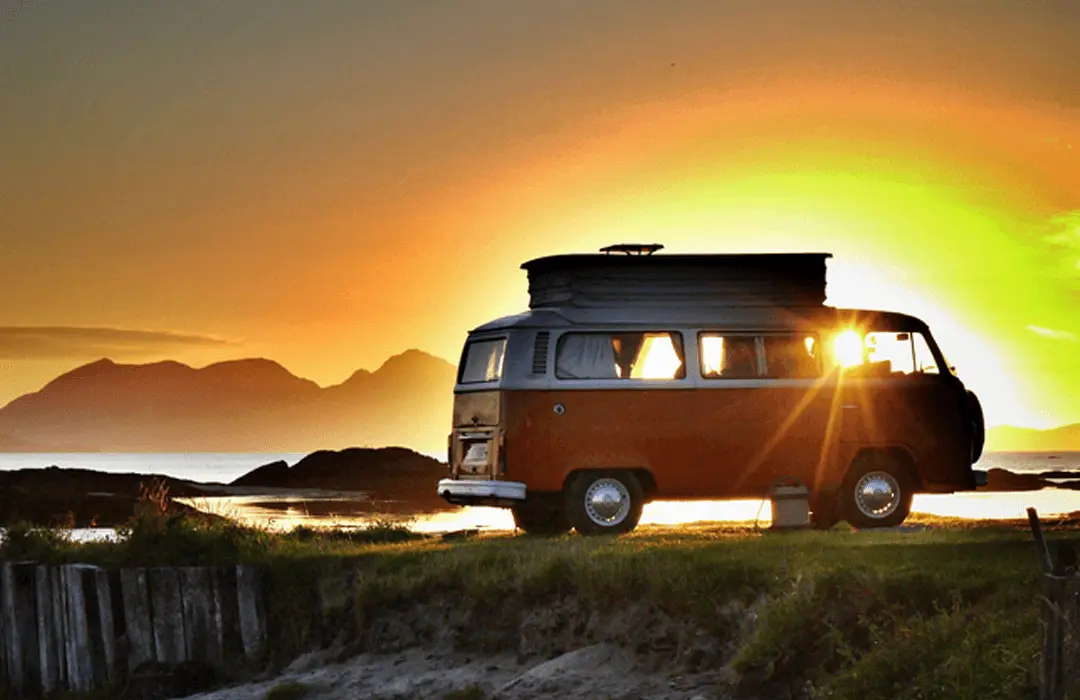 Although you can buy regular car insurance for a classic van, this policy may not always fit your needs. Consider policies specialized for classic cars or specific add-ons to standard insurance to give your VW bus or vintage van wide protection.
How do I get insurance for a classic van?
If you've got an old camper van you still use for little trips or a classic van you take to exhibitions, you might need extra coverage to keep it protected for your shows or adventures.
If you have a classic or vintage van, you can insure it under a classic car insurance policy. These policies are tailored to older vehicles and can protect your van better than a regular car insurance policy.
What's considered a classic van?
Whether your van is considered classic can vary based on the insurance company. Some companies will say your van must be 20 years or older, while others might only consider vehicles classics if they're over 25 years. In many cases, an antique Volkswagen van called a VW bus might fit in this category.
What does antique van insurance cover?
Your classic or antique van could use several types of insurance coverage:
Property damage liability. Like most cars, classic or antique vans need at least liability coverage to drive legally on the road. Property damage liability helps you pay for damage you caused to someone else's car or property.
Bodily injury liability. Pays for medical bills and legal fees if you cause injuries to another driver, passengers or pedestrians.
Collision. To protect your van against damage, you may also want collision coverage, which pays for damage to your van after an at-fault car accident.
Comprehensive. Pays for damage to your van not resulting from a collision, such as damage by a storm or vandalism.
Compare insurance for your vintage van
What extra coverage should I consider for my classic van?
You can customize your classic car insurance policy with these types of coverage:
Agreed value. This means that you and your insurer agree on the value of the car ahead of time, instead of covering the car for its current market value. The value of classic cars can vary a lot based on condition, and a 25-year-old classic van in perfect condition is worth a lot more than an average old van.
Modifications. If you've modified your classic van to increase its value or convenience, you can get coverage for the new modification. But you'll need to let your insurer know about any custom work before your policy begins or you won't be covered for damage to your customizations.
Salvage rights. Usually, if your car is totaled, your insurer pays you the cash and keeps the car to sell for scraps. But if you have the salvage rights, you can get the car back so you can repair it.
Temporary van insurance. If your van spends 80% of the year sitting in the garage or if you only drive it a couple of hundred miles per year, the cost of coverage can reflect that.
What does antique van insurance exclude?
Your insurer can refuse to pay any claims if you:
Fail to pay your premiums. If you miss your monthly or annual payment, the insurer might refuse to pay out on a claim.
Drive recklessly or while drunk. If you drink and drive or are racing down the street, your insurer won't foot the bill.
Use the wrong fuel. Classic cars may require premium or diesel fuel, and your insurer might not pay for the damage if you use the wrong kind.
Damage not included in your policy. An insurer most likely won't pay for repairs if the damage is the result of wear and tear, mechanical failure or any damage not covered by your policy.
7 ways to save on vintage van or VW bus insurance
To get the best deal on insurance:
Shop around.

Get quotes from several companies that cover classic vehicles before choosing a policy.

Increase your deductible. This is the amount you agree to pay for any claim before the insurer starts paying out. If you willingly take on a higher deductible, then the premium will be lower.
Secure your van. Fitting your van with a GPS tracker or alarm, or storing it in a secure garage, can help lower your premiums.
Take advantage of discounts. If you don't drive many miles, haven't filed a claim in several years or have other insurance products with the same company, you may be eligible for discounts.
Pay annually. Insurers often charge less if you pay for your full policy up front.
Don't let young drivers take the wheel. Refrain from having inexperienced additional drivers on your policy, as that will hike prices up.
Bottom line
If you have a classic van, make sure you choose an insurance policy that understands classic vehicles and can protect yours. To get the best deal, compare car insurers before choosing a policy.
Questions about classic van and VW bus insurance
Image source: Getty Images