Citibank Settles for Failure to Provide Flood Insurance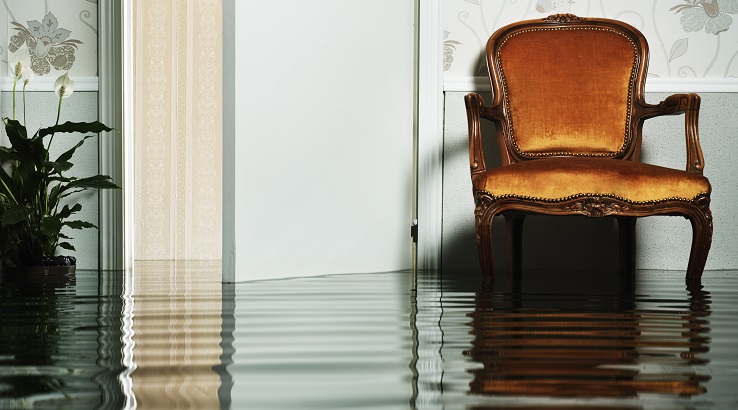 The Treasury Department has announced a settlement with the megabank regarding the bank's failure to mandate the purchase of mandatory flood insurance.
On Tuesday, the US Department of the Treasury's Office of the Comptroller of the Currency imposed a more than $17 million fine on Citibank for failure to purchase mandatory flood insurance on properties in flood-prone areas where the bank has issued mortgages, in violation of the Flood Disaster Protection Act (FDPA).
"The OCC found the bank engaged in a pattern or practice of violating 42 U.S.C. § 4012a(e) and 12 C.F.R. § 22.7(a). Specifically, the bank failed to purchase regulatory required flood insurance on behalf of borrowers with loans secured by buildings and mobile homes located in special flood hazard areas where flood insurance is available in a timely manner," the OCC wrote in a news release.
"The failure to purchase the required flood insurance in a timely manner resulted from Citibank's deficient FDPA policies and procedures, which allowed the bank's third-party service provider to extend the 45-day notification period after the initial borrower notification."
The Federal Emergency Management Agency (FEMA) provides flood coverage through its National Flood Insurance Program (NFIP). This program is available in areas that have a moderate to high risk of flooding. This insurance is meant to restore one's home to its pre-flood value following direct damage from abnormal flooding that exceeds cyclical levels; it is not meant to recoup damages from moisture that could have been avoided, such as by moving items from the flooded areas.
This type of coverage is not covered by typical homeowners or renters insurance. Depending on regional regulations, flood insurance may be mandatory. Generally, mortgage providers servicing these regions are required to ensure that homes have the required flood coverage before securing the loan.
In the case of Citibank, the bank used a third party to conduct its flood insurance verifications and secure the required insurance where needed. A bank typically has 45 days after notifying a borrower of the required insurance to put a complying policy in place. Since 2014, the OCC found that Citibank failed to place the required insurance policies.
NFIP policies protect up to $250,000 for the structure of the home and $100,000 for the home's contents, although "excess coverage" is available for homes valued above these limits. The homeowner is responsible for paying NFIP premiums, which differ based on the value of the property insured and the risk factor of the area. NFIP premiums can range from $119 per year to $1,027. These premiums are legislatively controlled, allowing an affordable flood insurance option to be publicly available. New rates, however, will be announced in April 2020. In 2018, 15% of American households had either NFIP or private flood insurance, up from 12% in 2016.
The penalty represents a settlement between Citibank and the OCC. A Citi spokesman said in a statement that the bank is "pleased to have the matter resolved," adding that the fine had "no impact to borrowers or investors."