Citibank pledges to refund credit card customers totaling $335 million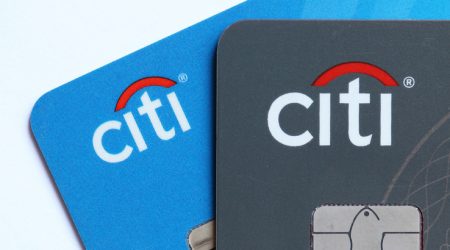 Refunds announced as a result of nearly two million cardholders being charged incorrect interest.
A bank getting its numbers wrong? Surely not.
Well that is exactly what has happened with Citigroup, one of the world's largest credit card issuers.
The lender has announced that some 1.7 million of its credit card customers have been overcharged on their annual interest rates.
During an internal review, the bank spotted a mistake in its system used to calculate Annual Percentage Rates (APR) and found that customers who should have received benefits for consistently making payments on time (for a period of six months) were actually being charged more.
All lenders are now required by federal law to review accounts where the APR has been raised to check if good behavior for on-time payments following a rate rise makes them suitable for a rate reduction.
The Credit Card Accountability Responsibility and Disclosure (CARD) Act of 2009 was passed in order to protect bank customers and goes some way to ensuring banks play fair.
Anyone who missed a credit card payment before the Act faced a much higher penalty APR for a lengthy duration. As a result of these mandated reviews, Citi has passed on $3 billion in savings to its credit cardholders between 2011 and 2017.
This latest error will cost the bank a total of $335 million — that's $190 for each account. Having apologized for the oversight, Citi is now in the process of reviewing accounts and plans to begin refunding customers by the second half of 2018.
With the recent news on how the Federal Reserve is affecting interest rates, it's important for all credit card holders to be meticulous about making payments and staying on track.
Why not compare low interest and no interest credit cards?
Take a closer look here to see what your credit card options are with Citibank or learn exactly how credit card interest works.
Picture: Shutterstock