Citi Launches New Robo-Advisor Service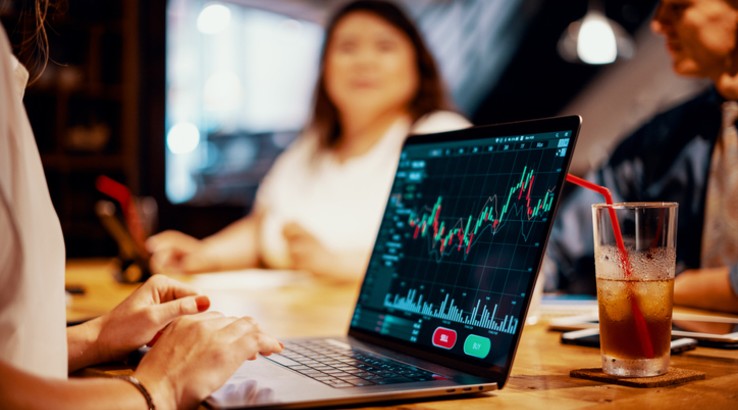 Citigroup becomes the latest bank to offer a robo-advisor service with the launch of its Citi Wealth Builder.
Citigroup is continuing its push for more deposits, despite a shrinking portfolio of branches. The megabank's newest move: Get into the robo-advisor business.
As a part of the bank's Citi Priority bundle, which is available to any customer that deposits or invests at least $50,000 with Citigroup, Citi will be offering Citi Wealth Builder — its robo-advisor service — for free for one portfolio, according to documents reviewed by CNBC. The cost of the service for those who do not qualify for the discount is 0.55% of invested assets.
While Citigroup is one of the last major banks to offer robo-advisors, Citigroup is the first to offer the service for free. Typically, the fee for managing a portfolio under a robo-advisor is between 0.35% to 0.45% of the assets under management. The exchange-traded funds that Citi is using for its robo-advisor program, however, carry management fees between 0.18% to 0.24%.
Robo-Advisors
A robo-advisor is a computer-assisted signup for a pre-existing investing product. In Citigroup's case, the bank created six portfolios composed entirely of ETFs. These portfolios differ from each other in the aggressiveness of their investment strategies, the risk involved, and the expected time it will take to see a return on investment. A customer would log on to the bank's website or mobile app, where the robo-advisor would ask a short list of questions to determine the investor's goals. Based on this, the robo-advisor would put the investor's money in one of the ETFs or in several.
The first robo-advisor was introduced in 2008 with the launch of Betterment. As a robo-advisor does not require human intervention, they allow small offices the ability to offer personalized care and advice without the need of a dedicated advisor staff. This lowers investing costs, making it easier for smaller investors to obtain access to portfolio management tools.
Despite the fact that the service uses a virtual advisor, no bank has felt it necessary to offer the service for free. Wealthfront, an online brokerage, offers robo-advising for free for up to $5,000 in managed assets and Betterment offers robo-advisors for free for the first year.
Citigroup is likely taking a page from the Charles Schwab playbook in offering free stock trades to entice new customers. Citigroup — which has one of the fewest numbers of bank branches of any of the major retail banks — has been working hard to bring in more customers and more deposits, including introducing new products such as digital bank accounts and joining up with Google to offer bank accounts via the Google web portal.
There is a $1,500 minimum investment in Citi Wealth Builder.