Case study: Seeing a concert with Citi Entertainment
Let's say you want to find a show through Citi Entertainment for later in the year. Here's how you might go about doing that:
First, visit the Citi Entertainment website.
Scroll down to browse the events list. When you find an event you're interested in, click Buy now.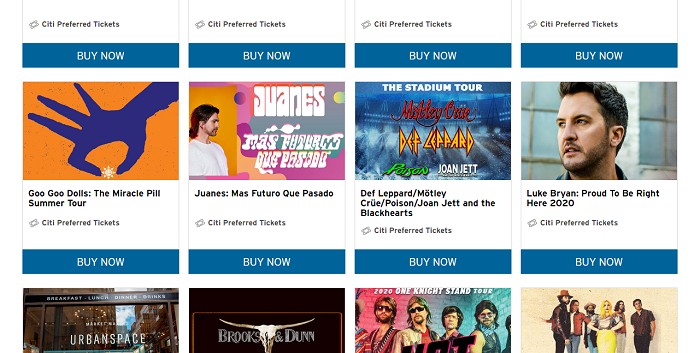 Let's say you want to attend a Goo Goo Dolls concert. On its event page, you'll see a list of dates. Here, there are a variety of events for which you can buy Preferred Tickets.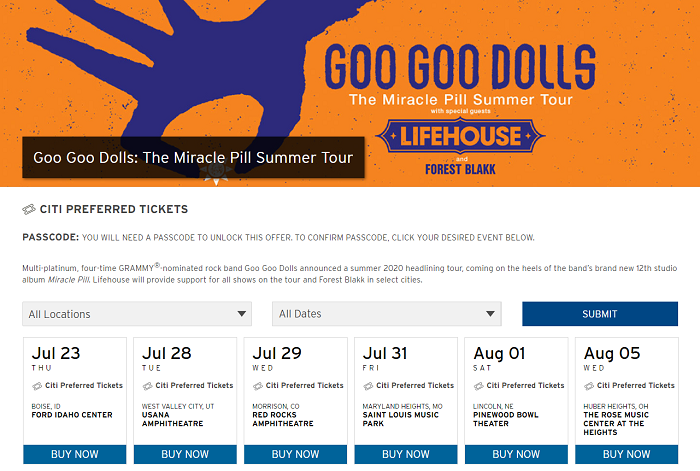 On the ticket sales page, you'll see a filter bar where you can select how many tickets you want, what price point you're looking for and the type of tickets you want. Enter your Offer Code — that is, the first six digits of your Citi credit card.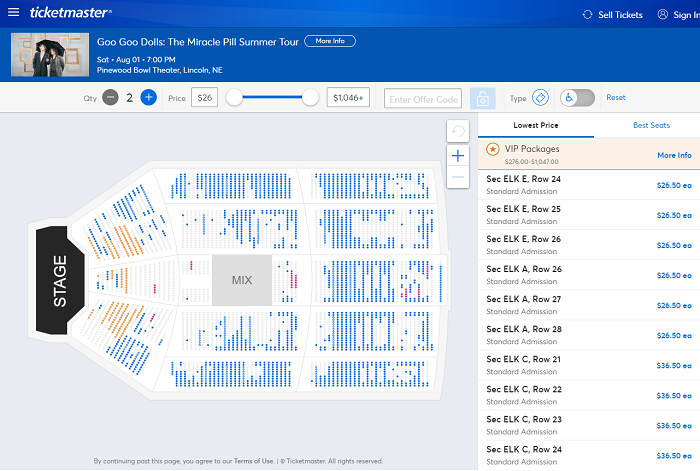 You'll see a message saying Citi Preferred Tickets have been unlocked. On the seat diagram, you'll now see Preferred Ticket seats highlighted in a darker color. You can also scroll through seats in the right-hand section.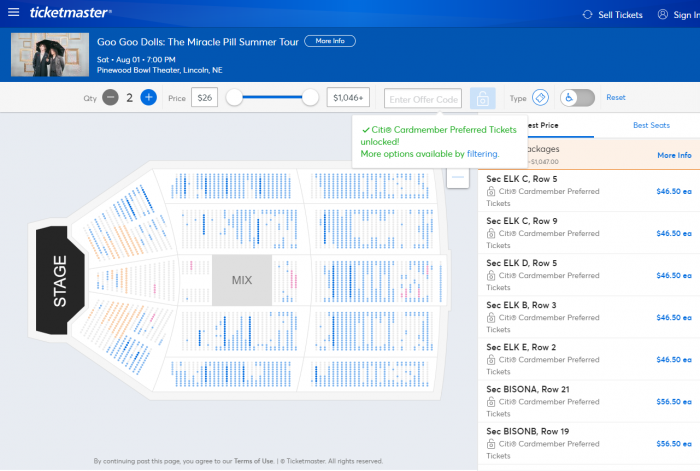 Select the seats you want. You'll see them on the seat diagram, so you can confirm where you'll be sitting during the concert.
If those are the seats you want, click Next. Then proceed through the checkout process by using your Citi card to purchase the tickets.