Chubb now insures businesses for disruption from terrorism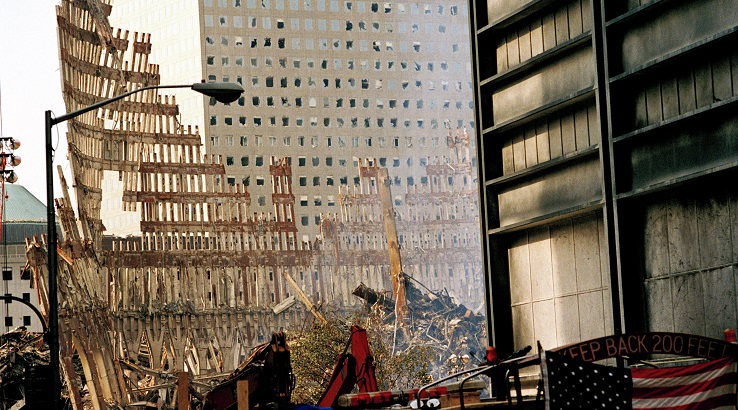 The insurance giant launches a non-damage terrorism insurance policy to cover potential loss of business.
The world's largest public casualty and property insurance company, Chubb, announced Saturday the launch of a new insurance solution aimed at addressing gaps in traditional terrorism business interruption policies.
Its Non-Damage Terrorism Solutions now offers coverage to small and large businesses in most areas of the world, especially service-sector businesses like restaurants, retailers and event facilities, for non-damage related business interruptions, such as the closing down of local transit, a blockage of supplies or needed services, or a shutdown of the local area for safety or investigatory reasons. The solution also covers customer care and employee assistance in the event of a terrorist attack. This product is meant to address the limitations of conventional terrorism insurance policies, which typically only cover physical damage.
The solution also offers event cancellation coverage in the event of a terrorist attack. This provision includes an extension for war, in the case the terrorist act triggers a prolonged confrontation.
"We have seen a number of major terrorist incidents in recent years which have had an impact on businesses even though they did not suffer actual physical damage. These would not be covered by conventional terrorism products," said Piers Gregory, the head of Terrorism and Political Violence at Chubb, in the announcement.
Filling gaps in terrorism insurance
It can be difficult offering insurance against acts of terrorism. Terrorism, by its nature, is random. As such, it is difficult, if not outright impossible, to properly determine the risk involved. However, with the potential liability being astronomical, most insurance companies' avoidance of this type of coverage leaves businesses vulnerable and possibly unable to recover should the unthinkable happen.
In the absence of commercially provided terrorism products, many governments have been forced to provide coverage. In the United States, for example, the Terrorism Risk Insurance Act establishes that the federal government is partially responsible for recouping large insurance losses from recognized terrorist acts. In the United Kingdom, the government helped with the establishment of the Pool Reinsurance Company, which offers terrorism insurance backed by a government-guaranteed fund.
With the Terrorism Risk Insurance Act scheduled to expire this year, there is fear that there will not be any future coverage for terrorism loss in the United States.
Chubb's new Non-Damage Terrorism Solutions, along with other products like Cowbell Cyber's new cyberattack insurance coverage, provide a step in the direction of filling such gaps, even if the threat looms large.
It is thought that a single global coordinated cyberattack could yield between $85 billion and $193 billion in damages.
It is uncertain if the Chubb solution covers cyberterrorism.
Picture: Getty Images