Best Christmas gifts for toddlers 2021
Stuffed animals
It's a known fact: Teddy bears give the best hugs! Cute, fluffy and comforting, plush toys are great gifts for toddlers.
Animal-themed apparel
Animal motifs are trendy in children's wear, plus they're really cute. Ask the parents what their toddler's favorite animal is, because they almost certainly have one.
Wooden toys
Wooden toys accelerate early childhood development of hand-eye coordination. They're also safer than breakable plastic options. Parents will appreciate the fact that you're thinking of education and and safety when it comes to their child's Christmas gift.
Creative coloring
Toddlers love to have something exciting to color. These cool alternatives to a classic coloring book are perfect gifts.
Washable crayons and markers
Crayons make for a colorful, crafty gift. These options are washable, meaning that if they end up on the wall or floor, the color comes right off.
Toy car or bike
A new set of wheels is one of the most exciting gifts a kid can receive.
Current deals and specials
Top retailers for toddlers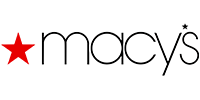 Back to top
Frequently asked questions
Amazon and the Amazon logo are trademarks of Amazon.com, Inc. or its affiliates.
More guides on Finder