Finder is committed to editorial independence. While we receive compensation when you click links to partners, they do not influence our content.
What to eat in China: Food and drink guide
Taste the local delicacies, feast on a Chinese banquet and snack on street food. It's the only way to eat in China.
Rich and flavoursome, Chinese cuisine is a favourite of many all over the world. If you're a fan, then the most authentic Chinese food experience can really only be had in its country of origin.
Here, different regions of the country serve up different versions of the same dishes. The food is cooked fresh, fast and in a way that appeases the local tastebuds.
Some dishes may seem familiar to you like stir fries, fried rice and dumplings, though others may be a little more unique, such as fried pigeon or snake soup. Whether you're feeling adventurous or you're simply seeking something addictively good, these dishes will hit the spot.
Top 5 must-eats in China
Dumplings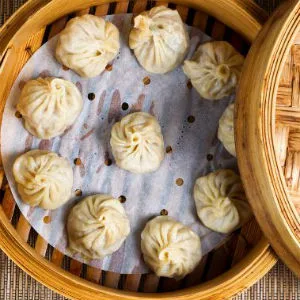 We think it's fair to say that the love of dumplings stretches across continents. Chinese dumplings come in all forms and flavours.
They can be fried or steamed, encased in a thin wheat wrapping or covered with a thick, bread-like dough and filled with barbecued meats, seafood, tofu and more.
Dumplings can be eaten throughout the day but they're traditionally a brunch meal that is eaten at yum cha or from street stalls.
Sweet and sour pork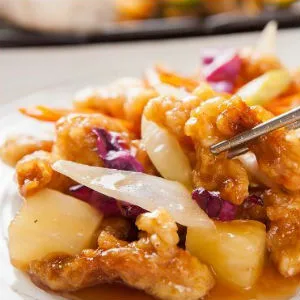 Dating back to the 18th century, sweet and sour pork is a dish popular in the Canton region in south China.
It consists of deep fried pork pieces that are stir fried in a mixture of sugar, vinegar and soy sauce to give it its signature "sweet" and "sour" flavour. It's often eaten with rice and pieces of pineapple, capsicum and onion.
Chow mein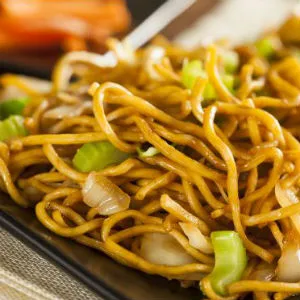 Literally translating to "fried noodle", chow mein can be found throughout China and has been transformed into several different versions around the world.
It comprises of thin egg noodles that are boiled, dried and then fried alongside vegetables and meat.
A thick sauce of stock, garlic, rice wine and MSG is common.
Congee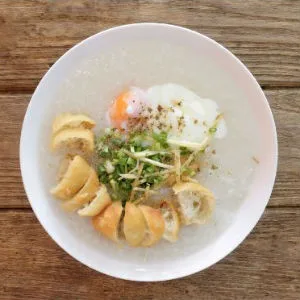 Congee is more than just the Chinese version of chicken soup. It's also a common breakfast dish that can be found throughout the country.
At its simplest, it's rice boiled until creamy, however, it often comes flavoured with chicken and crab and garnished with ginger and chives.
Many eateries will serve it with "youtiao", a deep fried dough stick that you chop up and drop into the dish, similar to croutons in a soup.
Peking duck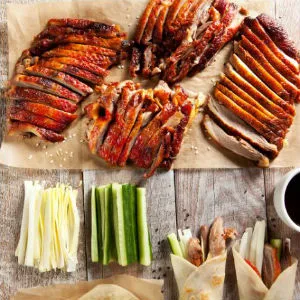 This crispy-skin duck is the stuff of kings – literally. Its origins date back to the imperial days of Beijing where one of the first versions of the dish was prepared for the Emperor of China.
Since then, it's become a crowd favourite at any table, often eaten with scallions, sliced cucumber and a sweet bean sauce and wrapped in deliciously thin pancakes.
What to drink?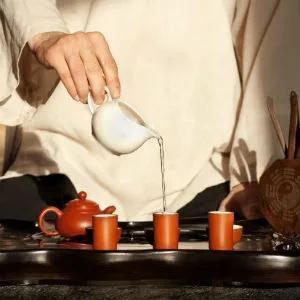 Traditionally, Chinese tea is served with most meals and is available in abundance throughout the nation.
Regional delicacies
Being such a vast country that features a variety of climates, different parts of the nation boast different traditional cuisines. Here's a snapshot of what you can find in each:
Northern China
The mountainous region of northern China features rich meaty dishes. Examples include Peking duck in Beijing, beef and dairy in Mongolia, seafood in Shandong and flatbreads in the Muslim northwest region. Dumplings and congee are popular breakfast dishes. Vegetables aren't as plentiful due to the climate.
Central China
Hot and spicy is the name of the game in central China. Chilis and peppers are often used to flavour dishes, which include kung pao chicken, mapo tofu, Sichuan hotpot and dan noodles.
Southern China
Southern China is a small and minor region where the food tends to take on a more sour palate. Ingredients are often pickled due to the fact that the south was a poorer area in previous dynasties, where pickling was a popular means of food preservation. As such, the cuisine in southern China is less extravagant, with rice being a staple of many dishes.
Western China
Similar to northern Chinese cuisine, western Chinese dishes are heavy on the meats and lighter on the vegetables. As this region borders numerous Muslim countries, the cuisine takes on a similar style with lamb being a common ingredient due to it being halal.
Eastern China
Eastern Chinese food is light and sweet, making it one of the more favoured cuisines for western tastebuds. Examples include dumplings, pickles and soups, with seafood being the hero of many dishes due to the region's proximity to the coast. Dishes include fish ball soup, sweet and sour mandarin fish and shark fin soup.
Etiquette and food safety
China is a proud and traditional nation and while you may be excused for poor etiquette, you should still try to respect it. Here are a few pointers for the banquet table:
All dishes on the table
It's common courtesy to not start eating until everyone has been served their meal.
Respect your elders
Traditionally, the first person to eat should be the eldest at the table. Once he or she has started their meal, everyone else is free to join in.
Don't poke your chopsticks into your food
This is considered a sign of death and is bad luck.
When it comes to food safety and hygiene, China is a country where you should not drink water from the tap. Instead you can purchase bottled water from the shop or drink hot tea when dining out. Also try to avoid fresh salads as they're likely to be washed in tap water.
Food and drink tours in China
A great way to learn about the local cuisine and to discover the best restaurants for later is through an organised food tour. These are some of the best to wrap your tastebuds around:
Best deals on food tours and cooking classes in China
It looks like we don't have any coupons at the moment.
Image: Shutterstock
More guides on Finder