Finder is committed to editorial independence. While we receive compensation when you click links to partners, they do not influence our opinions or reviews. Learn how we make money.
Business loans for childcare centers
Caring for the next generation: What you need to know about getting the right funding for the job.
Editor's choice: First Down Funding business loans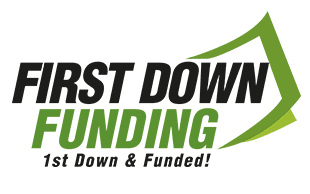 No prepayment penalties
Competitive rates
Works with bad credit and most industries
Check eligibility
Despite many people turning to a work-from-home lifestyle, child care is still often a necessity. And managing a safe childcare center that can meet well-being and educational needs of children often requires funding to start out or expand.
4 types of childcare center loans
Outside financing will likely be necessary if you're starting your business from scratch, purchasing a childcare center or expanding your existing business. Here are four top options to consider:
SBA loan
The Small Business Association (SBA) has loan options available for people who meet its strict eligibility criteria. In exchange, up to 85% of your loan is backed by the government, lowering your interest rate significantly.
But your childcare business needs to have exhausted funding options before applying for an SBA loan. This is a good choice especially for business owners who may not have the best credit history but are looking to expand to a new location or cover construction costs.
Term loan
A term loan can cover just about anything — from purchasing your facility to buying toys and furniture. These come from a variety of lenders and have a slew of unique features, so compare your options carefully.
For one-time large purchases of things like new furniture, you may want to consider an equipment loan that's secured by collateral.
Seller financing
Rather than financing a childcare center upfront, you could negotiate with the seller to pay them back over a set period of time. However, many sellers will likely prefer a lump sum payment at the time of sale.
Business line of credit
With a line of credit, you can draw up to your approved credit limit as needed and repay the amount back over an extended period of time. This allows for flexibility that you can take advantage of to make several smaller purchases or fund an ongoing project, like updating a playroom.
See top business loans
To get started on your business loan comparison journey, select the loan amount you need, your revenue for the past 12 months, time in business and personal credit score. Then hit Show loans to get personalized recommendations for your business.
How lenders evaluate childcare businesses
A lender determines the value of an existing childcare business by calculating its capitalization, or cap rate. This is similar to how most commercial properties are valued.
The cap rate considers the center's return on investment (ROI) by looking at a two-year average of its net operating income (NOR). The cap rate also takes into account recent sales of similar childcare centers in the local area.
The difference between a childcare center and a daycare center
These are generally regional terms, but 'child care' is a more inclusive term of different types of centers. It's more commonly used by care professionals. This is because not all child care occurs during the day, and 'daycare' tends to imply more informal care.
Because of the educational services many providers are giving clients, the term 'child care' encompasses a broader set of skills and facilities.
Business loan preparation checklist
Before you apply for a loan, consider the following.
National and state licensing. Child care is a heavily regulated industry, and for good reason — parents don't want to send their children to places that put them at risk. Obtaining the right licensing for your childcare center is critical when starting and managing your business.
Educational program. Are you planning on providing education services to the children you're caring for? If so, you'll need to invest in an education program that caters to a specific age group.
Insurance. All businesses require insurance. You'll need liability, business, worker's compensation and property at the minimum. Your state licensing requirements may require you to have more.
Startup costs. You should have enough money set aside to cover the first three months of your business expenses. This includes paying your staff, buying supplies, marketing materials, licensing fees, rent and insurance. Having this money set aside helps you avoid going broke before your business can get up off the ground.
Employee wages. While you should be compensating your employees appropriately for their labor, it's important to not dedicate too much of your income to salaries. Try to keep your employee wages around 60% of your total income.
Qualifications and experience. A childcare center operator should have at least three years' experience running childcare facilities. They should also be appropriately licensed and have gone through a background check.
Solid financial history. If you're buying a business that's already running, make sure you have access to at least two years of complete business financials, including profit and loss statements. This allows you to objectively consider the profitability of the childcare center.
What to consider before purchasing an existing childcare center
Reason for sale. Some owners initiate a sale because their business is failing financially. Have an accountant or similar professional look over the current owner's financial statements before plunging into a sales agreement. Be wary of sellers who won't divulge the financials or who give excuses about why the financial statements are so poor.
Staff turnover. Frequent staff turnover can indicate an unpleasant working environment. When you decide on purchasing a childcare center, be sure to examine the management currently in place and how the employees are compensated for their work.
Staff experience and training. Childcare center staff should, at a minimum, be certified caretakers. If you want to run an educational program, the employees should be trained in teaching preschool-aged children.
Safety. Safety is a paramount concern in childcare centers, perhaps more so than any other business. Consider national safety standards for fencing, door locks, window locks and fire evacuation processes. If the center you're thinking of purchasing isn't up to date, it may be a good way to negotiate a lower price.
If after considering these factors, the purchase seems like a poor decision, you may want to look into a franchise opportunity instead. While it can be costly upfront, you may be able to take advantage of a well-known name to establish a childcare business that has immediate trust in the community.
Common business expenses of running a childcare center
Buying or opening your business is only the first step to success. Once you get it up and running, you're responsible for all the administrative tasks, financial obligations and purchase of supplies.
Marketing expenses. You'll need to pay to get the word out. Budget for a website, business cards, flyers and other marketing materials.
Staff salaries. Your employees will need to be paid before you can make a profit. To attract well-qualified individuals, make your employment package as competitive as possible. Consider lowering your initial take-home pay to fund health insurance or additional training.
Rent. Unless you purchase your building outright, you'll need to pay rent on your space.
Insurance. Monthly insurance costs, as well as possible legal fees, should be a good portion of your budget.
Office supplies. Printers, computers and accounting software are just some of the necessary components of running a childcare center.
Activity supplies. Beyond educational programs, you'll also want supplies for activities. You'll need plenty of crayons, paper and toys to keep the children amused.
Bottom line
If you care about children and want to see preschool-age kids succeed, running a childcare center may be the right business opportunity for you. Just make sure to get the funding necessary to run it successfully.
Interested in learning more about the different financing options available? Browse through our business loans guide for more info.
Frequently asked questions
Image: Shutterstock