Finder is committed to editorial independence. While we receive compensation when you click links to partners, they do not influence our opinions or reviews. Learn how we make money.
Compare small business checking accounts
Find the right bank account for your business' spending needs.
Our pick for small businesses: Novo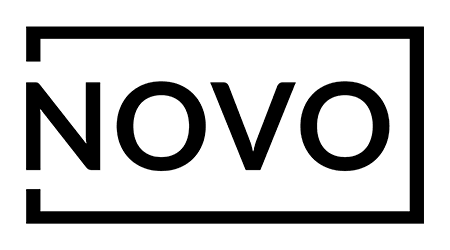 Zero Liability
Accepted worldwide
No minimum balance
Go to site
The right small business checking account helps you keep track of expenses and is easily accessible. But the right account for your business depends on your finances and everyday banking needs. That's why we've created this guide to help you compare your options.
Compare small business checking accounts
Use the table to compare top-rated small business checking accounts by monthly fee, minimum deposit and ATMs. If more than one account catches your eye, click the "Compare" box next to your favorite choices to view them side-by-side.
How to compare small business checking accounts
Keep these factors in mind when shopping around for a small business checking account:
Fees. Most business checking accounts have monthly fees that are only waived if you meet certain deposit or transaction requirements each month. But there are a few free business checking accounts out there.
How your business operates. If you have a cash business, choose a bank that offers local branches, makes it easy to deposit cash and has hours that work with your schedule. If you conduct most of your work online, make sure you can easily track incoming payments so you can make sure you're getting paid on time.
Transaction limits. Some accounts let you make an unlimited amount of deposits, withdrawals and transfers. While others limit how many business transactions you can do in a month and charge you a fee if you go over. Look for an account that supports the number of transactions you typically make.
Account integrations. If you have employees, you'll want to choose a bank that works seamlessly with your payroll system. And if plan to make itemized deductions on your taxes, your banks system for reporting transactions can have a big impact on how easy that is.
How to find a small business checking account
To find a business checking account that fits your needs:
Determine how you'll use your business account. This will help you determine the features you need to compare options. If you want an account for investment savings for profits you deposit in one lump sum, then you'll need a high-interest-rate savings. However, for regular deposits and everyday use, you'll need a checking account with easy access.
Keep the size of your business in mind. Some business savings accounts require a minimum balance to open the account, or may be able to be used fee-free if a certain balance is maintained. Other accounts will offer high interest only if the account balance is above a certain minimum amount, so choose the account with minimum balance requirements that suit your needs.
Determine what functions you need. Some banks focus on start-ups and small businesses, while others offer features that help big businesses manage their finances. Shop around and get familiar with what different banks have to offer.
Know the type of business you are. Do you invest most of the profits back into the business by investing in assets and people, or do you have big business big balances that need a safe resting place? Look at your overall value, what your overhead is and how much you make before you decide on a bank.
Are you eligible for special programs? For example, nonprofits may have access to special accounts with low or no fees.
Start with your current bank. Not all high-interest savings account offers are advertised. Sometimes you just need to ask. If you already have a relationship with your bank, talk a with a representative and see what they have to offer. Sometimes banks offer loyalty programs if you've been banking with them for a certain amount of time.
What are the pros and cons of small business checking accounts?
Keep these pros and cons in mind when shopping around for small business checking accounts:
Pros
Keeps business finances separate. Having a business account makes it easier to file taxes and protects your personal assets in the event of a lawsuit.
Has features designed for business owners. Many banks offer perks such as payroll integrations, personal access to a business banker and business lines of credit.
Supports multiple users. Many small business checking accounts allow you to give employees access to the account if needed, and some even let you control how much access they have.
Cons
High fees. Small business checking accounts are notorious for having high monthly fees. But thankfully most banks waive these fees when you keep a certain amount of money in your account each month.
Transaction limits. There are a few business checking accounts with unlimited transactions. But most put a cap on how many transactions you can make and how much cash you can deposit in a month. If you go over this limit, you typically pay a fee each time you make an additional deposit.
Common business checking account fees
There are a few fees that are common across most business checking accounts. The most common three include:
| Fee | What it is | How to avoid it |
| --- | --- | --- |
| Monthly maintenance | Charged by the bank each month for maintaining your account. | Look for a business account with no monthly fees or fees that are easily avoidable when you meet certain deposit or transaction requirements. |
| Cash handling | You have a set amount of cash you can deposit for free each month. Go over this limit, and your bank may charge you a fee of around 30 cents for every $100 you deposit. | Calculate how much cash you bring in each month and find an account that matches this limit. |
| Excess transaction | There's a limit to how many paid checks, ATM deposits and electronic transfers you can make each month. Go over this limit, and you'll pay a fee of around 40 cents for each additional transaction. | Choose an account that matches the amount of transactions you typically make. Or, look for an account with unlimited transactions. |
Back to top
Other financial products to consider
Aside from a bank account, your business may also benefit from:
Business savings accounts.

Opening a savings account for your business helps you build up cash reserves so you have money for unexpected expenses, a rainy day or a cash infusion when you're ready to expand your offerings.
Business credit cards.

These credit cards are linked to an account that is intended primarily for business expenses, and can be valuable instruments in managing your cash flow. If used strategically, these cards can be good tools to earn interest by putting your money in a savings or cash management account during the interest-free period of your credit card. It's also good to note that these cards can earn points.
Niche accounts.

Some banks will offer tailored accounts for certain industries like agriculture or online sales.
Business loans. If your business plans to expand in the future, you may be able to get a better deal by using a bank you already have a business account with. Keep in mind that many financial institutions won't lend to business owners who don't have a dedicated business account.
Bottom line
A business checking account helps your small business keep track of finances and simplify tax season. To find the option that's right for you, compare bank accounts from different institutions.
Frequently asked questions
Read more on this topic