You can now get free weekly credit reports. Here's how to use them.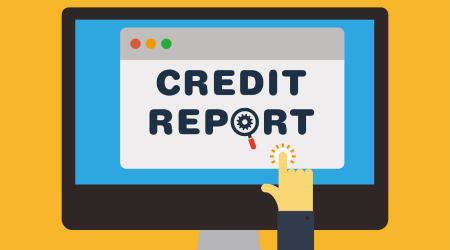 Keep a closer, more regular eye on your reports in quarantine to strengthen your credit standing.
You used to be able to get a copy of your credit report for free from each of the three main bureaus just once a year. But now you can request a free copy every week, with the temporary change expected to last until April 20, 2021, as an emergency response to financial challenges brought on by the coronavirus pandemic.
The emergency provision was agreed on by Equifax, Experian and TransUnion as a proactive move to help you protect your financial health through analyzing your credit report for errors, red marks and other details — including opportunities for correcting them.
"These are unprecedented times facing the world. People are feeling scared and uncertain about the future. To help play our part and reduce some of that anxiety, we are uniting as an industry to help people know the facts about their financial data," said a joint statement from the leaders of all three companies, Equifax CEO Mark W. Begor, Experian CEO Brian Cassin and TransUnion CEO Chris Cartwright. "We are making credit reports more accessible more often so people can better manage their finances and take necessary steps to protect their credit standing."
How to get access
You can request your free credit report weekly by calling 877-322-8228 or online at AnnualCreditReport.com. Click the red button from the homepage, and then follow the directions. You'll be asked to fill out a form with your contact information, choose which of the three credit bureaus — or any combination of all three — you want reports from and answer difficult credit-related questions to verify your identity.
Note that the process allows free access to your credit reports, and not your credit score. Your credit score is determined differently by each bureau based on the information in your credit reports, highlighting the importance of making sure the details within your reports are accurate.
Why it's important
The threat of losing or receiving less income in the aftermath of widespread economic shutdowns may push many Americans to live on less or borrow money to get by. A good credit score is a key ingredient to accessing loans, credit cards and more with strong terms, low rates and other perks.
Banks and providers of credit cards and home, auto and personal loans are raising the minimum credit score needed for borrowers to qualify. Even if you do qualify, your credit score plays into the interest rate you're charge.
Even to apply for a new job or a place to rent, your employer or landlord may check your credit report as part of the process of determining whether you can be trusted.
How to understand your report
You'll find personal, financial and legal information in your credit report that paints for potential lenders a picture of your overall financial health:
Contact info. Including your name, date of birth, Social Security number, current and past addresses, and current and past employers.
Credit accounts. Each of your credit card and loan accounts, along with balance and payment histories.
Credit inquiries. The name and date of anyone who has conducted a hard pull on your credit, often as the result of applying for a credit card, loan or other financial product.
Legal actions. Any bankruptcies, foreclosures, lawsuits, liens and judgments made against you.
Information can stay on your credit report for a long time. Most inquiries can appear for up to two years (or five years in New York and seven years in California), and other information can stick around for up to seven years.
Experts advise going the details of each account to make sure everything listed is correct. If something's not right, you'll want to get it fixed as soon as possible.
How to fix errors
Common credit report errors include typos, name variations, accounts listed as open when they've been repaid or closed, payments listed as late or missed and duplicate accounts. Other errors could be signs of identity theft, including accounts you never opened or accounts you're listed as a cosigner on but that you never authorized.
Here's how to fix mistakes you find in your credit report:
Find and verify the correct information, if you have it.
Cross-check the error against another credit report to see if it's a repeated mistake.
If the problem is with a particular creditor, contact them next.
Keep track of your evidence, your requests and the responses you get.
Follow up to make sure the error is fixed.
How to contact the credit bureaus
Speak to a rep or dispute information in your report online, by phone or by mail.
Experian
Call 866-200-6020.
Start an online dispute with Experian or check the status of a previous dispute.
Send a letter to Experian National Consumer Assistance Center, PO Box 4500, Allen, TX 75013.
Equifax
Call 866-349-5191.
File an online dispute with Equifax or check the status of a previous dispute.
Send a letter to Equifax, PO Box 740256, Atlanta, GA 30374-0256.
TransUnion
Call 800-916-8800.
Start an online dispute with TransUnion or check the status of a previous dispute.
Send a letter to TransUnion Consumer Solutions, PO Box 2000, Chester, PA 19016-2000.
Note that it can take up to 30 days after your dispute is received for you to hear a solution from the bureaus, and possibly longer in the wake of COVID-19.
Photo credit: Getty Images