Finder is committed to editorial independence. While we receive compensation when you click links to partners, they do not influence our content.
15 ways to make life a little more luxurious
Here are some sweet, simple suggestions within your budget to make you feel like royalty.
Reporting by Kate Syme-Lamont
Living the good life takes creativity as much as cash, and sometimes a small adjustment is all it takes to make a difference. Let's be real, we all want to live the high life but not many of us have the budget for it.
We asked around and scoured the Internet for these practical, simple tips to make life feel a little more luxurious, without breaking the bank.
1. Take more baths
A relaxing bath with essential oils, bubbles, salts and soothing music should be a weekly ritual. Read your favorite book or drink a glass of wine in the tub for a truly luxurious experience.
---
2. Tidy your home office
Many of us have flexible working schedules these days, and that can often translate into bringing your work home with you. Clean out your work area and think about decor that inspires and focuses for a calmer and more productive work/life balance.
---

3. Invest in a new mattress
A quality mattress is worth the investment and will make all the difference to your sleeping (and waking) hours. If you're unable to spring for a whole new mattress, a new mattress topper is almost as good and is often a fraction of the price.
---

4. Harness the power of light
Well-placed lights are an inexpensive and effective way to reinvigorate the different areas of your home. Get low-watt bulbs and face them below eye level for calming mood lighting, string fairy lights over your bed for romance and keep brighter lights in the kitchen, bathroom and home office.
---

5. Grow an indoor garden
Air purifying plants such as ferns, spider plants and philodendrons are ideal for urban environments and are hardy, evergreen and look beautiful. We especially recommend palms and water plants for the bathroom to create a tropical atmosphere.
---

6. Invest in an eye mask
Not only will an eye mask help you get a restful sleep when there is some light in the room, but a good-quality silk mask feels soft and luxurious to sleep in and can assist your skin in absorbing face cream.
---

7. Cover up old furniture with a throw
If you've got some old furniture lying around or you want to perk up the look of your living space, choose some colorful fabric, lace or other appealing material and drape it over your armchairs, couches or table. Et voilà! New furniture.
---
8. Decorate with fresh flowers
Stretch your budget with long-lasting flowers that also look great as dried arrangements.
---

9. Go for a picnic
Whip up a gourmet meal, pack your favorite wine and take yourself and your partner to the waterfront for a romantic dinner with a front-row view.
---
10. Replace your showerhead
For a small investment, you can purchase a good-quality massage showerhead. It will make every shower feel like luxury. Plus, pressurized showerheads are usually economical, so you may end up saving on your utility bills. Double bonus.
---
11. Dedicate a space just for relaxation
Even if you have only a few square feet to spare, designate a place in your home that is intended solely for relaxation. Make it a ritual to retreat and read a book, listen to music, meditate or drink a cup of tea and do nothing.
---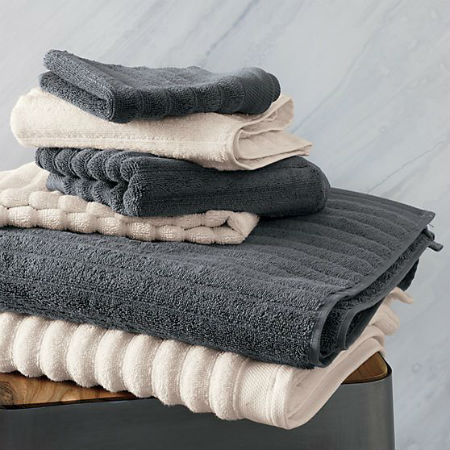 12. Take care of your sheets and towels
Keep your sheets and towels soft by cutting back on detergent, swapping fabric softener for vinegar, rinsing in warm water and letting them air dry. Pure luxury.
---
13. Put lavender drops on your pillow
This trick is an oldie but a goodie. The scent of lavender oil relieves stress, encourages sleep and will make your bed smell heavenly.
---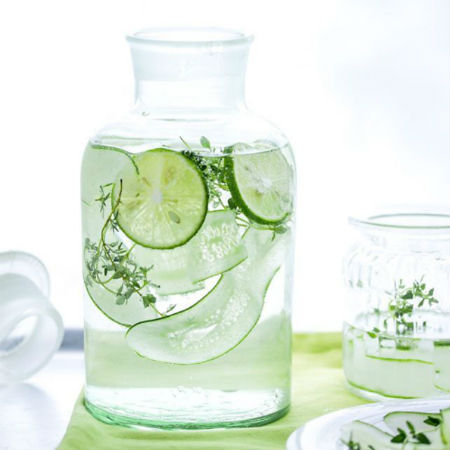 14. Flavor your refrigerated water with cucumber, mint or lemon
Infused water looks inviting, is naturally refreshing and will encourage you and everyone in the house to stay hydrated.
---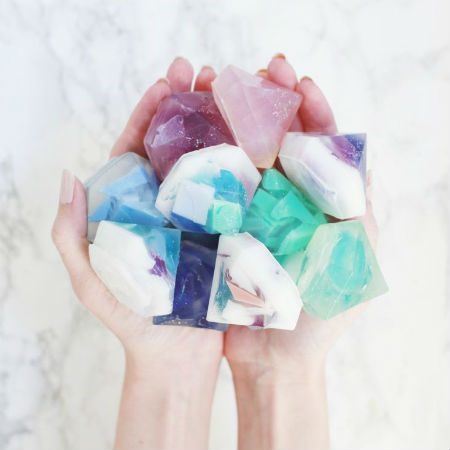 15. Pay attention to detail
If you want to feel like you're living in luxury but you lack the budget to match, upgrading the little things like the soap in your bathroom or your teacups can really make life feel more luxurious moment to moment.
---
More guides on Finder