Finder is committed to editorial independence. While we receive compensation when you click links to partners, they do not influence our content.
Compare cheap home insurance
You could save by shopping around and securing your home.
Our top pick: Policygenius home insurance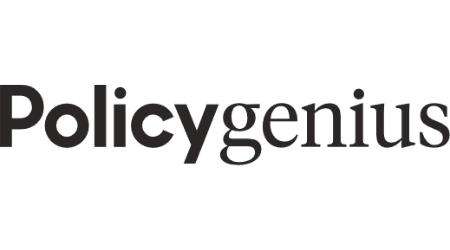 Personalized policies
Compare top-rated companies
Switch online hassle-free
Go to site
You can reduce the cost of protecting your home — but don't underinsure your property just to save on premiums.
Which company has the cheapest home insurance?
Each insurer weighs risk differently, which means there's no universally cheapest home insurance company. While one company may be better for homeowners in low-risk areas or for homes under $500,000, another may offer more competitive rates for homes in storm-prone areas or with high rebuilding costs.
The cheapest company will depend on your unique circumstances, so get quotes from multiple providers before choosing a policy.
When does it makes sense to buy the cheapest home insurance?
You don't have the money to spend on a comprehensive policy.
You don't need the highest level of contents coverage.
Your house isn't in a high theft area.
Extreme weather conditions aren't common where you live.
7 hacks to get a cheaper home insurance policy
To save on your homeowners insurance policy:
1. Determine how much coverage you actually need.
Consider getting your home and your belongings appraised before choosing a policy. Your home may need less coverage than you think — or you may be better off adding specific coverage for expensive items, like jewelry, instead of just raising the coverage cap on your belongings.
2. Improve your home security.
Security systems and alarms can act as a deterrent to thieves, while smoke alarms can reduce the risk of your home being damaged by fire. Installing these items can reduce the cost of your homeowners insurance premiums.
3. Compare quotes from multiple insurers.
Don't accept the first home insurance quote you get. Compare quotes from multiple home insurers online to get the best deal.
4. Make your home disaster-resistant.
You may be able to save by adding features to make your home resistant to storms and natural disasters. Consider installing storm shutters, reinforcing your roof, and modernizing your heating and electrical systems to reduce the risk of fire or water damage.
5. Pay your premium annually.
Most insurers will let you choose a premium frequency, or how often you pay your premiums, when applying for coverage. Paying annually as opposed to monthly could help you save in the long run.
6. Search for discounts.
If you hold multiple policies with the same insurer you may be entitled to a discount on your homeowners insurance. Many insurers will also apply a discount to your premium if you purchase your insurance online or if you've been with them for a number of years. Check for any discounts available and make sure you get any discounts you're eligible for.
7. Review your policy at least once a year.
It's a good idea to review both your coverage level and your provider yearly. The cheapest provider for you now might now be the cheapest provider for you in the future, especially if you need a different amount of coverage.
Start your search for cheap home insurance
What impacts the cost of my coverage?
The price you pay for coverage is generally based on;
The policy you choose. A comprehensive policy with all the bells and whistles will generally cost more than the basic cover option. Assess if a basic policy will suffice for your situation.
How your home is used. If your home is left unoccupied or used for business purposes, you'll likely pay more for coverage.
The location of your home. Insurance providers draw on claims data, crime rates, risk of flood and fire among other factors to help assess the level of risk each location presents. Homes in high-risk areas will cost more to insure.
Your claims history. An insurance company will often consider previous claims when determining what you'll pay for cover. If you've filed homeowners insurance claims in the past, you'll likely have to pay more for insurance.
Style of your home. Insurers will also consider the style/construction period of your home to help them determine a suitable rate. Older homes or homes that are less stable will likely cost more to insure.
The construction standard of your home. For example, homes made with fire-resistant materials may cost less to insure than homes built with flammable wood.
If your home is built on flat or sloping land. Insurers will also need to know the aspect of the land your home is situated on to help them to determine what you will pay.
Credit score. Insurers factor in your credit based insurance score when rating the cost of your insurance policy, a higher score could mean lower rates.
Risks of underinsurance
While avoiding getting more coverage than you need can help you save on your insurance, it's important to avoid being underinsured. Don't take out a policy for less than you need to rebuild your home after a disaster. Even if an event is covered, you could end up with an unlivable home and no way to fix it if your insurance coverage is too low to cover the repairs.
The best way to combat underinsurance is to regularly review your level of coverage and have your home appraised every few years, particularly if the housing market has changed significantly.
Bottom line
While there's no single cheapest home insurer, there is a cheapest insurer for each home. Compare homeowners insurance policies and collect quotes before choosing a policy to get the best deal.
Frequently asked questions about cheap home insurance
More guides on Finder