Finder is committed to editorial independence. While we receive compensation when you click links to partners, they do not influence our content.
DIY home renovations: $100 garage door update
A few hours of elbow grease and $100 in supplies and my garage door looks brand new.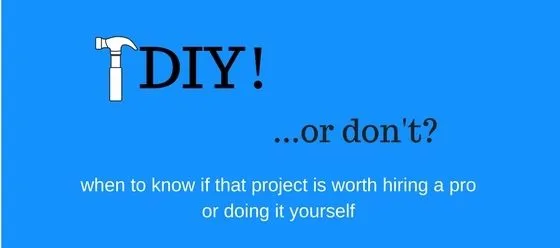 Like any household appliance or piece of infrastructure, garage doors can run very cheap to very expensive. Here's how I ended up giving my old garage door a fresh look without spending hundreds of dollars on a new one.
How much does a new garage door cost?
Cheap doors go as little as $250 for a 9′ garage door up to around $2,000 (or way more, if you're looking to go very high end) for a 16′ door. According to HomeAdvisor the average new garage door plus installation cost is around $1,060. Add $150-400 for an opener and remote if you don't currently have one.
How to tell if you should get a new garage door
With a new garage door, you get the benefit of better insulation which can help the efficiency of your home, safety features like tamper resistance and pinch resistance, and new tracks for smooth operation. Obviously if your door is broken, you should consider a new one if repair is not an option.
But if your existing garage door is in good shape, it may not make sense to shell out the cash for a new door.
My existing garage door is in good shape. It just looks old.
Updating your garage door
Yeah, I want it to look like a castle, I thought to myself as I shopped for hardware. I settled on a decorative hardware kit from a garage door supply website with a black glossy finish. It comes with 4 "hinges" which are really just arrow points with screws, and 2 round pulls, to make it look like your door will swing open like the front gate to King Arthur's castle. That's what I was going for. The kit ran me $80 and came with free shipping.
I picked up one gallon of weatherproofing stain in Cedar from Home Depot for around $20.
Save money with Home Depot promo codes
Redoing my garage door myself
One problem: At some point when the house was built around 1987, the homeowners put a poly sealer on the outside of the door. I assumed it hadn't been touched since then, because it had almost all but flaked off.
An hour with my orbital sander with 60 grit paper then another pass with 120 grit and it was good to go. I applied two coats of the stain with a roller I already had, attached the hardware, and put some WD40 on the wheels to grease up the track a bit. The inside of the door had no finish, so I did one coat of stain on the inside. The consistency isn't quite perfect, but I call it "adding character" considering how much desert heat and heavy California rains it has endured over the years. Eventually I'll paint the chrome handles black with some spray paint.
Bottom line
An afternoon of work and $100 and my garage door looks fantastic. Eventually, we'll spring for the opener for $150-400, but for now I'm satisfied with its new look.
If you're wondering whether you can re-do your garage door yourself for cheap, the answer is yes. Learn more about renovations to see what your next project could be.