Chase rolls out new complimentary deals for cardholders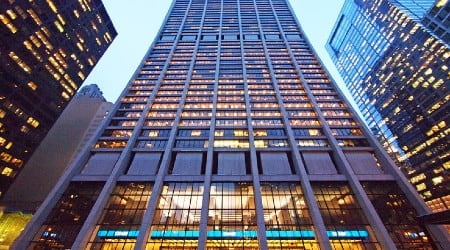 Discounts, a free year of membership and more when you sign up for Chase's new GetMoreNow deals.
Chase recently unveiled three new perks available to all Chase cardholders, all focused on offering additional value on popular digital merchants. In a February 28th press release, Chase announced that cardholders can now enroll in deals with Spotify, ShopRunner and Groupon for discounts and other savings.
To enroll in these deals, cardholders can visit the webpage Chase.com/getmorenow and click on the relevant enrollment button to sign up. Cardholders will need to enroll in these deals by specific dates:
| Merchant | Enroll by |
| --- | --- |
| Spotify Premium | 5/31/20 |
| ShopRunner | 2/28/21 |
| Groupon | 2/28/21 |
What do these new deals offer?
Here's what you get if you opt into these new benefits:
Spotify
Cardholders who aren't already Spotify Premium users may receive an email from Chase. This email features an offer for six months of free Spotify Premium service. Afterward, cardholders will receive a 5% statement credit for six months when they continue their Spotify Premium subscription and pay with their Chase card.
Existing Spotify Premium users can receive the 5% statement credit so long as they pay for their service using their Chase card.
ShopRunner
Chase cardholders who enroll will receive a complimentary 12-month membership as well as free two-day shipping and free returns. This puts Chase on par with other issuers who have also started offering this same ShopRunner benefit.
Groupon
Enrolling with Groupon earns the cardholder 10% back in Groupon Bucks on eligible purchases made with a Chase card, up to $50 back per month, for 12 months. Groupon Bucks are redeemable only on Groupon purchases and must be used within 30 days.
How cardholders can best use these perks
These new perks are purely optional and technically aren't tied to the value of your card's annual fee. Instead, these perks appear tied to the card account rather than the card itself.
As a result, cardholders can feel free to enroll in these perks at their leisure without feeling "pressured" to make up for a card's annual fee. There are a few things to keep in mind when signing up, however:
Spotify and ShopRunner are subscription based. Your subscriptions will continue to run after your intro period is over. If you don't want to continue paying for Spotify or ShopRunner afterward, you'll need to cancel manually.
Groupon Bucks expire. Cardholders are on a tight schedule when redeeming Groupon Bucks. You'll need to use these within 30 days of earning them. After 30 days, these points expire.
Check the GetMoreNow page for eligibility. Chase doesn't list specific cards that are eligible for these offers. To check whether you can sign up, visit the offers page at: Chase.com/getmorenow.
Photo credit: Wikimedia Commons