Finder is committed to editorial independence. While we receive compensation when you click links to partners, they do not influence our opinions or reviews. Learn how we make money.
Chase Freedom® review
A well-rounded card that offers $0 annual fee, a strong intro APR and cashback rewards.
finder.com's rating: 4.4 / 5.0
★★★★★
Get this card if you want a $0 annual-fee card that earns cash back in rotating categories.
Pick something else if you don't want to keep track of rotating cashback categories.
Apply with a good to excellent credit score of 670 or higher.
0%
Intro purchase APR
for the first 15 months (then 14.99% to 23.74% variable)
Details
| | |
| --- | --- |
| Product Name | Chase Freedom® |
| Card type | Visa |
| Annual fee | $0 |
| Purchase APR | 0% intro for the first 15 months (then 14.99% to 23.74% variable) |
| Balance transfer APR | 14.99% to 23.74% variable |
| Balance transfer fee | $5 or 5% of the transaction, whichever is greater |
| Cash advance rate | 24.99% variable |
| Cash advance fee | $10 or 5% of the cash advance amount, whichever is greater |
| Foreign transaction fee | 3% of the transaction value |
| Interest free period | Up to 21 days |
| Late payment fee | Up to $39 |
| Returned payment fee | Up to $39 |
| Additional cardholder fee | $0 |
| Rates & fees | rates & fees |
Expert review
Review by
rhys.subitch@findercrew.com
---
Rhys Subitch is a writer and editor at Finder who tackles topics across the site. With half a decade of experience researching, editing and writing for a Fortune 500 company, university and several independent publications, Rhys brings readers the most up-to-date and curated info on all things finance.
Expert review
The Chase Freedom® is impressively well-rounded. With a $0 annual fee, an easy-to-earn signup bonus, a 15 months intro APR on transfers and up to 5% cash back, it's an uncommon card that brings seemingly everything to the table.
If you're hunting for a great intro APR, many cards force you to sacrifice rewards. Not so with the Chase Freedom®. It offers 0% intro APR on purchases for a strong 15 months, after that your APR will be 14.99% to 23.74% variable. Meanwhile, you'll earn cash back on everything you buy. To be exact, 5% cash back in rotating categories for each quarter you activate — up to $1,500 in combined purchases, then it drops to 4% cash back. On everything else, you'll earn 1% cash back. Few other cards match the Chase Freedom® in these respects.
Spending on these earning categories can add up to a sizable haul, especially if you like adjusting your spending to take advantage of various rewards categories. For this reason, the Chase Freedom® is not only a terrific cashback card on its own, but an important tool for anyone invested in the Chase Ultimate Rewards program.
The perks
ANNUAL FEE: $0

A $0 annual fee makes it easy to keep the Chase Freedom® long term.

REWARDS: Up to 5% cash back.


When you spend on quarterly-rotating bonus categories, you'll earn 5% cash back on up to $1,500 in combined purchases each quarter you activate, after that you'll earn 1% cash back. Categories might include gas stations, grocery stores, restaurants, department stores and more. You need to activate the bonus categories for your card each quarter to earn the 5% reward rate.

Earn 4% Cash Back on qualifying Lyft purchases made via the Lyft mobile app until March 31, 2022. This includes rides taken in Classic, Shared, Lux or XL modes, bike and scooter rides, and subscription and membership products.

On all other purchases, you'll earn 1% cash back.
A Chase credit card with 5% cash back
To get the most out of Chase Freedom®, you'll want to time your purchases to match each 5% reward period. If you can do this, you'll earn fantastic rewards.
Let's see how much cash back you could earn based on this sample spending:
$350 per month in 5% categories = $210 cash back over a year
$200 per month in 1% categories = $24 cash back over a year
$100 per month in 4% Lyft categories = $48 cash back over a year
Over a year, you'd earn $282 cash back.
SIGNUP BONUS: bonus cash.
You can earn $200 bonus after you spend $500 on purchases in your first 3 months from account opening. It's a solid signup bonus that's relatively easy to obtain.
INTRO APR: 0% intro APR for 15 months on purchases.

15 months is a strong zero-interest period. After the intro period, your APR will range from 14.99% to 23.74% variable for purchases, depending on your creditworthiness.
How cash back redemption works
Chase advertises its Chase Freedom® rewards as cash back. However, you'll actually earn points when you use your card.
It takes 100 points to earn $1 in cash back. So, each point is worth 1 cent, which fits the industry standard.
You can redeem your points for various rewards using your Chase online account, including:
Cash back
Gift cards
Travel
Products and services from third-party merchants
Points may be worth less than 1 cent apiece if you redeem them for rewards other than cash back. That said, it's a good idea to check the redemption rate before using your points.
You'll also like …
Purchase protection.
When you make eligible purchases with your card, they're covered for 120 days against damage or theft. Protection is limited to $500 per claim and $50,000 per account.
Extended warranties.
When you make an eligible purchase with your card, Chase will extended its warranty by an additional year. The original warranty must be three years or less.
Survey data on Chase Freedom®
What credit score did you have when you were approved for this credit card?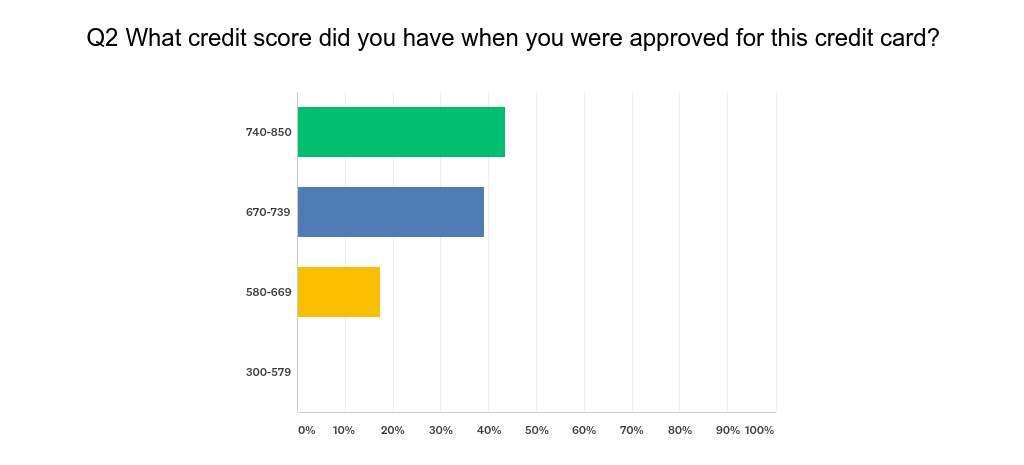 Based on a survey of 23 people on finder.com
| Answer choices | Responses |
| --- | --- |
| 740-850 | 43.48% |
| 670-739 | 39.13% |
| 580-669 | 17.39% |
| 300-579 | 0.00% |
What interests you most about this credit card?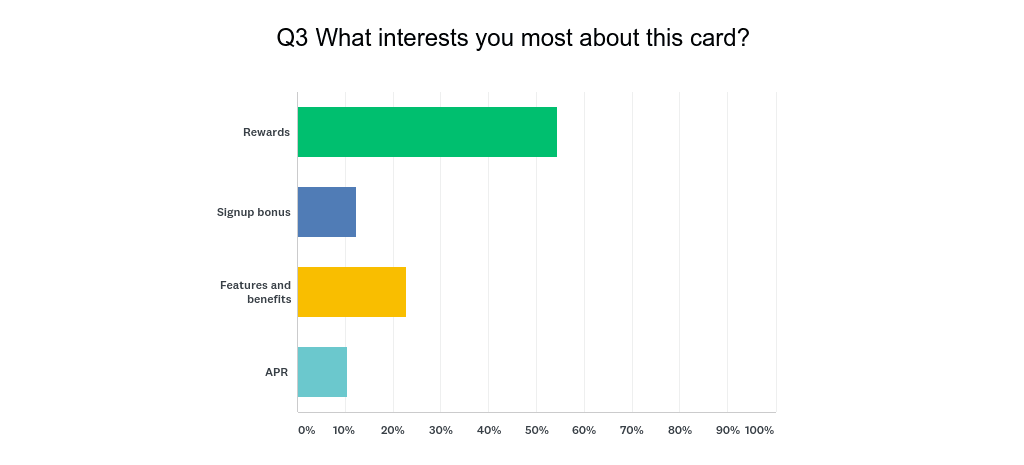 Based on a survey of 57 people on finder.com
| Answer choices | Responses |
| --- | --- |
| Rewards | 54.39% |
| Signup bonus | 12.28% |
| Features and benefits | 22.81% |
| APR | 10.53% |
Case study: Steven's experience

Steven Dashiell
Writer
The Chase Freedom® credit card came recommended from a friend who enjoyed the varied, yet reliable, cashback rate it offered. Since my credit score wasn't great, I wanted to start over with a reputable company and take advantage of the rewards associated with proper credit card usage.
Activating my earning bonuses each quarter only takes responding to a quick email confirmation sent to my registered account. For someone who had never managed a credit card properly before, I was happy to find that Chase made the process painless.
Since then, I've earned plenty of Ultimate Rewards points without trying too hard. Earning the welcome offer was a snap and, while not every earning category in a quarter is a winner, I've found most quarters have at least one category that can help me reach the 5% cap.
For new cardholders, Chase could stand to make the importance of coupling this card with a premium Chase card clearer. I imagine more than one consumer picked up the Chase Freedom® based on Chase's Ultimate Rewards reputation, only to find that their card can't transfer points to reap the full benefits of the program.
What to watch out for
You don't get 5% cash back automatically.
To earn 5% cash back, you need to activate it every quarter. You can do so online, by email, over the phone, at an ATM or at a Chase branch. Chase will let you know when to activate your cashback bonus categories when you opt in for email reminders.
Foreign transaction fees.
A 3% fee per transaction is applied to all international purchases.
Is Chase Freedom® a Visa or Mastercard? What's the Chase Freedom® annual fee?
Chase Freedom® is a Visa. It comes with perks like purchase protection and extended warranties.
The card also has no annual fee, which is great news for your rewards.
Compare similar cashback cards
Chase Freedom® cashback rewards calendar
What should I know before I apply?
Eligibility criteria
You're at least 18 years old
You're at least 19 years old if you live in Alabama or Nebraska
You're at least 21 years old if you live in Puerto Rico
Required documents and information
Your name, residential status and residential address
Your Social Security number
Your email address, phone number and date of birth
Financial information like your annual income, source of income and employment information
What credit score do I need?
You'll have a better chance of being approved for the card if you apply with a good to excellent credit score of 670 or higher.
What do customers say about the Chase Freedom®?
Cardholders are generally thrilled with the Chase Freedom®'s bonus categories and 1% cash back. However, some customers say they've had trouble with Chase autopay.
Chase earns a Trustpilot score of 5 out of 10 at the time of this writing. Most negative reviews cite slow responses to fraud complaints and less-than-helpful customer service. Positive reviews cite the bank's great mobile app and quick resolutions to their issues. Overall, your mileage may vary with Chase customer support.
The JPMorgan Chase Credit Card division earns an overall A+ rating from the Better Business Bureau, yet it has almost 2,000 customer complaints lodged against it. Billing issues and problems with the product and service were among the chief reasons for complaints.
How to apply for the Chase Freedom®
Go to Chase's website and click Apply now.
Complete the application with details like your name, address, annual income and Social Security number.
Review and submit your application.
How long will it take for me to be approved?
Because approval is automated on the Chase website, you'll likely get a decision within minutes. If there are issues with your application, it could take up to a few weeks to hear back.
I got the card. Now what?
Manage your account online. Register with the Chase website to keep an eye on your spending and payments.
Activate your 1% cash back. To get the 1% cashback premium, activate your bonus every quarter. If you don't take this step, you'll earn only 1% cash back.
Steer clear of penalties. Late payments and returned checks can attract fees of up to $39.
Consider using the card less often overseas. You pay foreign transaction fees each time you use this card outside the US. Learn more about cards that have no foreign transaction fees.
Contact customer service. Contact Chase Credit Cards support with any questions you have at 1-800-432-3117.
Bottom line
The Chase Freedom® is a well-rounded product with a strong set of perks. For starters, there's a solid signup bonus and $0 annual fee. And you'll enjoy the attractive combination of a great intro APR and lucrative cash back. Quite simply, the card is a stellar pick to attract cash back on everyday spending.
Top 5% cashback credit cards
Common questions about the Chase Freedom®
Image: chase.com
Cashback card ratings
★★★★★ — Excellent
★★★★★ — Good
★★★★★ — Average
★★★★★ — Subpar
★★★★★ — Poor
Our team evaluates credit cards to determine their value against similar cards on the market.
We rank card types — travel, cash back, business — on a set of factors that are most relevant to that type of card. We create these rankings to help you narrow down a credit card that best suits your spending and budget.