Finder is committed to editorial independence. While we receive compensation when you click links to partners, they do not influence our opinions or reviews. Learn how we make money.
Cell Phone Plan Finder
Compare low-cost wireless providers with great service.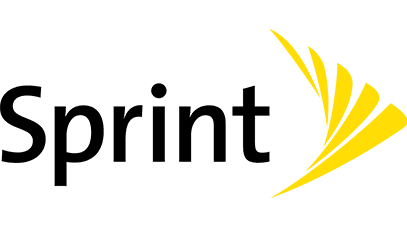 Plans start at $25/month
Bring your own phone
30-day satisfaction guarantee
Go to Sprint
When it comes to comparing plans and providers, don't stop at price. Look for plans that offer unlimited data or share lines among a convenient family plan. If you use your phone for gaming or streaming, make sure to compare quality — you just might get a subscription to Hulu, Amazon Prime or another streaming service as a perk.
Compare cell phone providers
How to choose a new cell phone plan
When deciding on a new phone plan, the number of options can seem pretty overwhelming. There are dozens of providers, hundreds of contracts you could sign onto and promotional deals everywhere that make it impossible to know what you're actually getting in the long term.
It's way easier to find the right plan than you think — use these three simple questions to guide your decision making.
Do you want a new phone with your plan? If the answer is yes, you're looking for a postpaid plan that comes with a cell phone. If not, you're probably looking for either a prepaid or

Mobile Virtual Network Operator (

MVNO) plan.
Do you want any particular features? This could be anything from free music streaming to included international calls.
Which service provider? Features and extras vary from provider to provider so you should compare providers side-by-side to see which offer contract flexibility, generous data plans and any other plan details you're looking for.
Once you've answered these questions, choosing the right cell phone plan for you will be a lot easier and less overwhelming.
Plan types
When it comes to choosing a cell phone plan, the first step involves deciding whether you want a new phone attached to your plan or not. Once you've decided between using the phone you currently have, or getting a new one, you can then be more specific as to what type of phone plan you're after.
There are a couple types of cell phone plans you can get:
Postpaid plans. As the most common option for regular users, you'll receive a bill at the end of every month with your flat plan fee plus the charge for any excess calls or data use. It may or may not involve a contract. Some postpaid plans come with a phone and involve a contract. During your contract you'll pay your bill at the end of each month to cover off your handset repayment as well as the cell phone plan you've chosen.
Prepaid plans. Great for infrequent users, low data customers or temporary use for traveling. You purchase all your usage ahead of time and can never be hit by excess data charges. These tend to have fewer benefits and lower monthly value compared to postpaid plans.
Mobile Virtual Network Operator plans. With MVNO plans, you buy a SIM and provide your own phone. By default, they come as no-contract plans, making them extremely flexible, allowing you to switch to a new plan at any time. However, you can also grab SIM only plans on a contract if you'd prefer.
How to compare cell phone plans
Cost. Figure out how much you can afford to pay each month and what you actually need. Often, you can save by letting go of a few features here and there, or switching to a MVNO plan if your contract is up.
Data. Unlimited domestic calls and text are a staple of phone plans at this point, so the big differentiator is data. Don't go overboard on buying data you won't use, but don't pitch too low, either – excess data charges tend to rocket pretty fast. Most of the big providers now have plans that offer unlimited data.
Entertainment features. A recent addition to many plans is the ability to stream Apple Music, Spotify or watch a specific streaming service without using up your data allowance. If you're big on music or video streaming, or want extra data to watch Netflix on the train, you'll want to keep an eye out for entertainment bundle plans.
International inclusions. Most plans don't include international calls by default, but some have free inclusions or reduced rates to particular countries. If data overseas is more your concern, some plans may offer roaming rates that you can stomach.
Coverage. A minor consideration, but some networks just don't do well in particular areas since network coverage varies with each provider. When you consistently can't get a signal from a provider at home, consider switching providers.
Included phone. When you know which phone you're after, it's easy to just sign the first contract you see that'll get you the smartphone you desire. But not all plans are created equal and some contracts will leave you with pretty sub-par service for the long lifespan of the contract.
Looking for a new phone?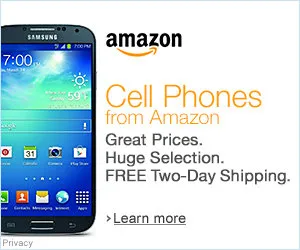 Shop Amazon - Contract Cell Phones & Service Plans
from Amazon
Shop Amazon's large selection of prepaid, no-contract cell phones and SIM cards. Amazon and the Amazon logo are trademarks of Amazon.com, Inc. or its affiliates.
View details
The latest in cell phone plans