New Star Trek Reboot Propels CBS All Access to New Record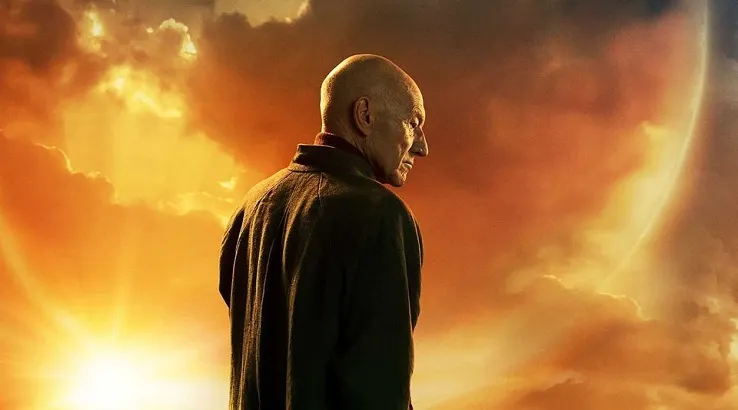 In a seeming reversal of fate, the new series, the Grammys and football have breathed new life into the beleaguered streaming service.
It seemed, for a while, that CBS All Access was set to be the first victim in the streaming wars. With weak viewership numbers and low new subscribers, CBS All Access could have been a cautionary tale for television networks running to set up a streaming service, such as NBC's yet-to-launch Peacock.
Then, "Star Trek: Picard" happened.
The Sir Patrick Stewart-fronted sequel to "Star Trek: The Next Generation," "Star Trek: Picard" — along with telecasts of the NFL playoffs and the 62nd annual Grammy Awards — gave the streaming service its best month for new subscribers so far, surpassing the service's previous high point of February 2019.
Nevertheless, the recent surge hasn't been enough to push CBS All Access into parity with industry leaders Netflix and Hulu or new entries Disney+ and Apple TV+. Combined with CBS's other over-the-top service, SHOWTIME streaming, the network has just over 10 million subscribers. That's compared to 61.3 million Netflix subscribers, 42.2 Amazon Prime Video subscribers, 33.6 million Apple TV+ subscribers, 31.8 million Hulu subscribers and 23.2 million Disney+ subscribers, according to numbers reported by TheStreet.
"Star Trek: Picard," however, may be the beginning of bigger things for CBS All Access. With the CBS-Viacom reunion complete, the streaming service may soon avail itself of content from other ViacomCBS networks, like Nickelodeon, Comedy Central and MTV.
"We've seen tremendous continued growth in the service, and the new records we've experienced due to 'Star Trek: Picard,' the Grammys and a fantastic season of football are a phenomenal way to kick off what will be a fantastic year for CBS All Access," said Marc DeBevoise, chief digital officer of ViacomCBS and president and CEO of CBS Interactive, in announcing the new record. "CBS All Access continues to build upon its great mix of programming — from original series to sports and special events — and we've strategically programmed 2020 to bring subscribers an 'always on' calendar of must-watch series and events."
The relaunch of the venerable Star Trek series is more than fan service. Scoring a 95% on Rotten Tomatoes, "Star Trek: Picard" is a well-considered deep dive into the politics of the Federation and Starfleet, blending both nostalgia and a thoughtful storyline.