Finder is committed to editorial independence. While we receive compensation when you click links to partners, they do not influence our content.
Carpet cleaning services
How to spot a quality company that'll have your carpets looking as good as new.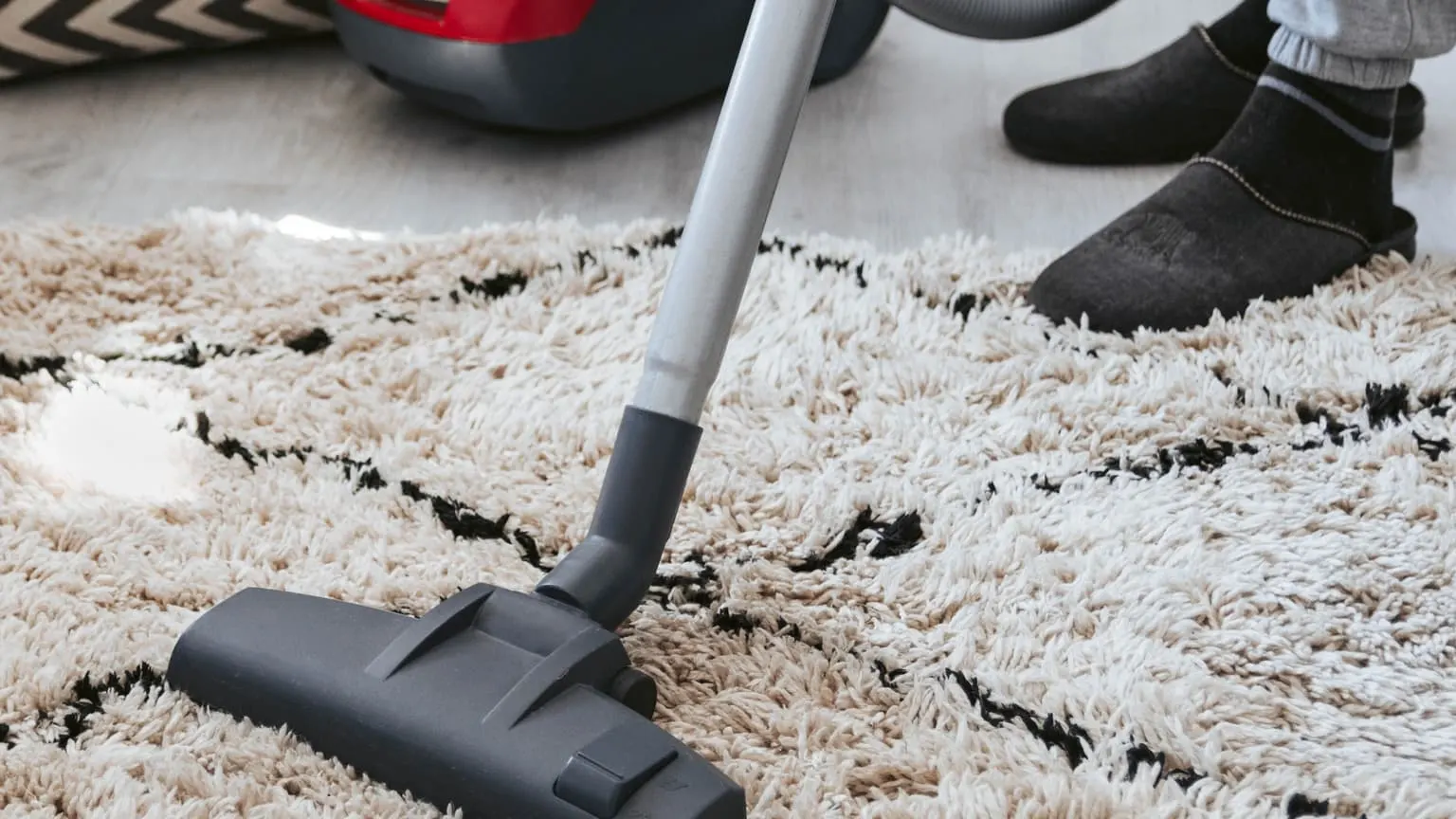 The carpet in your home fades over time, and spills can leave behind unsightly stains that are hard to remove. Hiring a professional carpet cleaning service to do a deep clean can revive your carpet so that it looks good as new.
Find out how to find the best carpet cleaning service for your home, including costs and what to consider when comparing companies.
What are carpet cleaning services?
Most professional cleaning companies include cleaning carpets in their range of services. However, some companies specialize in carpet cleaning. A professional clean freshens up carpets, removes dirt, bacteria and allergens, and extends the life of the carpets.
What does a carpet cleaner do?
A carpet cleaning service uses commercial-grade equipment to steam or dry-clean the carpet and spot clean any stubborn stains.
Additional services might include:
Carpet protector. Helps prevent further build-up of dirt and stains.
Carpet deodorizer. Neutralizes odors at the source.
Carpet raking. Revives the pile and takes out any lines from the cleaning.
Buy carpet stain remover online
How much does a carpet cleaning service cost?
A carpet cleaning costs $177, on average. Pricing depends on the size of the carpets in your home, the location of your home, the cleaning method and any additional services the company will provide.
Cleaning companies may charge $0.20 to $0.40, on average, per square foot. Here's what you might expect to pay depending on the size of the carpeted room:
| Square Footage | Average cost |
| --- | --- |
| 200-500 sq. ft. | $60-$150 |
| 500-1,000 | $150-300 |
| 1,000-1,500 | $300-$450 |
| 1,500-2,000 | $450-$600 |
Services that use a flat-rate pricing scheme generally charge between $25 to $75 per room up to 300 square feet. Here's an idea of how much you might pay depending on the number of rooms:
| Number of rooms | Average cost |
| --- | --- |
| 1 | $25-$75 |
| 2 | $50-$150 |
| 3 | $75-$225 |
| 4 | $100-$300 |
| 5+ | $150-$600 |
How long does carpet cleaning take?
It takes 20 minutes, on average, to clean the carpet in one room. The time can vary depending on how much furniture you have, how soiled the carpet is and the number of spot removal treatments.
How do I hire a carpet cleaning service?
You can find a carpet cleaning service by searching online. For example, you might search for a service manually through a search engine like Google or an online platform like HomeAdvisor to browse local companies.
Be sure to read company reviews and request a quote before hiring a service. The company will need to see the size, condition and textiles of your carpets to give you an accurate estimate.
What to consider when hiring carpet cleaners
Carpet cleaning uses powerful chemicals and solutions that could permanently damage your expensive carpet if not applied correctly. When comparing cleaning services, you'll want to consider the following:
Experience. A professional and experienced cleaner knows the right equipment and cleaners that won't damage your fabric.
Method. Consider what type of cleaning service your carpet needs, such as steam cleaning or carpet shampooing.
Type of cleaner. Carpet cleaners use a variety of tools, from chemical-based cleaners to eco-friendly, non-toxic products.
Pricing. Get a few quotes to find the best deal.
Reviews and customer satisfaction. Find a company that provides high-quality customer service and has a history of happy customers.
Insurance. The business should have general liability insurance, which reimburses you if it damages something.
How should I prepare for a carpet cleaning service?
There are a few things you should do before having your carpet professionally cleaned:
Vacuum. By removing the top layer of dirt and dust, the carpet cleaner can reach deeper into the carpet threads.
Declutter. Tidy up and remove as much stuff, including shoes and toys, from the cleaning area as possible. You should also remove valuables and fragile items, like vases and ornaments.
Remove furniture. While the cleaners generally move furniture during the process, you can help speed up the process by removing as much as possible, including floor lamps and small tables.
Hang up curtains. If your curtains or drapes touch the floor, put them up, so they don't get wet. Or you can ask whether the cleaning service also tackles curtains and upholstery.
Do I need to be at home for a carpet cleaning service?
No. You don't have to be at home when your carpets are being cleaned. You can arrange for the cleaners to receive keys to gain access to your home, or you could let them in and then go out while they work.
How to dry the carpet after cleaning
It can take anywhere from one to 24 hours for your carpet to dry after a cleaning. Drying time depends on the cleaning method, humidity levels and the amount of airflow in the room. While you can let the carpet dry on its own, here are a few tips to help speed up the process:
Use fans
Open the windows to increase airflow, depending on the weather
Turn on your air conditioner or heating system if you can't open the windows
Use a carpet blow-dryer
Pros and cons
Here are a few benefits and drawbacks of carpet cleaning.
Pros
Removing dirt and stains revives your carpet
Deep cleaning prolongs the life of your carpet
Removing dust and allergens improves the air quality in your home
Cons
Cleaning large carpets or multiple rooms can be expensive
Requires moving furniture
Cleaning chemicals can leave a strong odor
Long drying times
Bottom Line
Carpet cleaning services can refresh your carpets and improve the air quality in your home. But be sure to read reviews, compare quotes, and ask questions about their services when shopping for a carpet cleaner. Find more services in our house cleaning guide.
Frequently asked questions