Carnival Bans Offensive Clothing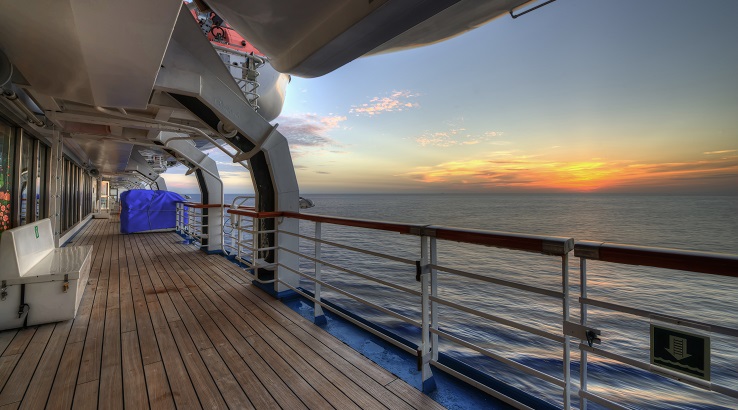 In a controversial move, Carnival asks passengers to respect its family-friendly vibe.
Once upon a time, cruise travel was a more formal event. Like air travel, the high cost of a ticket demanded certain expectations in dress and behavior. It would be unimaginable for a cruise passenger traveling anything but steerage to not dress up for the occasion.
Time has changed and the lower cost of passage — along with the introduction of family-forward cruise packages — have made cruising a more relaxed occasion. It has become so relaxed, in fact, that offensive clothing — such as politically motivated clothing and t-shirts that bear controversial or profane slogans — is regularly worn onboard.
While clothing can be argued to be protected speech, a business does have the right to dictate what can and cannot be worn on its property. In December, Carnival Cruise Line took the extraordinary step to codify its opinion on offensive clothing in its policies.
"All guests are expected to ensure their clothing and accessories are respectful to fellow guests," the company's policies read. "Specifically, items worn during the cruise should not contain any message that may be considered offensive or contain nudity, profanity, sexual innuendo/suggestions. In addition, clothing/accessories should not promote negative ethnic or racial, commentary, or hatred or violence in any form."
Cruise dress codes are nothing new. Disney Cruise Lines, for example, explicitly bans "tank tops, swimsuits, swimsuit cover-ups, shorts, hats, cut-offs, torn clothing, t-shirts with offensive language and/or graphics, flip-flops or tennis shoes" at its onboard restaurants Palo and Remy. The casino cruise line Victory Casino bans clothing with offensive messages and language, transparent clothing or clothing otherwise made with offensive material, adult costumes, clothing that exposes inappropriate body parts, and identity-concealing face makeup. P&O Cruises bans "clothing personalised with images/slogans, and/or clothing that features offensive language, images or slogans."
There is a feeling among some, though, that Carnival — being an American company — should respect the freedom of speech. This is despite Carnival sailing all of its ships under flags of convenience other than the United States'. On Cruise Critics' message board, for example, user lottiegreen56 argues, "I really can't believe Carnival is doing this."
"There [are] so many other offensive things that people do that [are a] much bigger deal than 'bad' words on a shirt. Will the next step be warning then confining people to their rooms for wearing too much perfume/cologne?"
Carnival has responded to such criticism by stating that it is not the "fashion police." "We already have some basic clothing guidelines in place and our guests respect them and understand we are a family-focused business," Carnival spokesman Vance Gulliksen said to CNN. "The reports started a new discussion "about how we were prepared to handle such a situation and the need for clarification to both guests and crew."
In the United States, freedom of speech equates to having freedom from the federal government making rules that restrict free expression. This does not extend to private entities, and — despite popular belief — it does not protect all speech. Most jurisdictions have rules, for example, against speech or open expression that may be harmful or cause panic, such as screaming "Fire!" in a crowded theater or making a bomb threat, that would either lead to the offender's arrest or permit the offender to be held liable for any harm caused.