Finder is committed to editorial independence. While we receive compensation when you click links to partners, they do not influence our content.
How to get life insurance with cardiomyopathy
You may need to undergo additional screening – but insurance options for this long-term illness are available.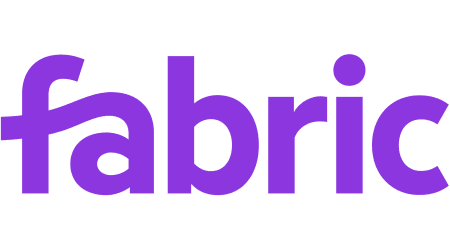 Up to $5 million coverage
No exam for some applicants
Create free online wills in 5 min
Get quotes
Insurance providers recognize cardiomyopathy in different ways, but typically base how it's defined on the New York Heart Association classification of cardiomyopathy. Because cardiomyopathy manifests in different ways and intensities, you'll likely need to answer a number of questions to help the insurer understand your condition on the whole.
Can I get life insurance if I have cardiomyopathy?
Yes, you can still get life insurance. Whether your application will be accepted will depend on the severity of your condition and its underlying cause, as well as the type of life insurance you apply for.
An insurer will usually take one of four actions:
Offer coverage as normal. Coverage available to those in similar health without cardiomyopathy may be available to you if your condition is deemed a lower risk. A health screening may be required to confirm that the long-term effects are minimal.
Exclude the condition. The policy provider may determine that you're still eligible for coverage, but refuse to cover any complications from the condition. Closely look at the policy to determine if it covers what you need.
Assign a higher premium. You may still be eligible for partial or even full coverage, but at a higher cost. Weighing the amount of coverage and what it covers will likely be key to figuring out if the cost is worth it.
Reject the application. It's possible that your application may be rejected outright. It can be helpful to work with an insurance agent who specializes in those with what are considered higher-risk conditions to avoid applying with companies that are less likely to accept your application.
An independent insurance agent can provide you with invaluable insight, as they can use their knowledge of different providers to help you find the policy and insurance brand best suited to you.
How do I get life insurance when I have cardiomyopathy?
You have several options for finding the right life insurance policy for your needs.
1. Work with an independent agent
Independent insurance agents aren't tied to any one insurance company, and you may even be able to find one that specializes in working with those who have a higher risk condition, such as heart problems.
2. Go through your employer
Group policies tend to have coverage for preexisting conditions. By getting a life insurance policy with your employer, you may be able to take advantage of this and pay a lower premium.
3. Contact insurers
You can also work with life insurance providers directly, find out the different potential prices and compare options on your own.
What type of information will I need to provide about my cardiomyopathy?
You'll need to help the insurer understand your condition for the purposes of underwriting. When you apply, you may have to answer the following:
When were you diagnosed? How far along you are in your diagnosis will affect how much is known about your particular condition and what is predictable.
What is your condition's official diagnosis? The official diagnosis of the type of cardiomyopathy you have allows the provider to assess the statistics that generally accompany it.
When were diagnostic tests run? How current any tests — such as a number of different EKGs or chest x-ray — may be required to evaluate the state of your condition then versus when you apply.
Does heart disease run in your family? Hereditary signs of heart disease and death due to heart failure may also impact the way the policy is underwritten.
What medications, if any, are you taking? Treatment to manage your condition is usually considered favorably. You may also be asked the dose and frequency that you take said medications.
Will having cardiomyopathy affect my life insurance rates?
It's likely going to have at least some impact. Depending on the severity of your condition, that impact may be bigger or smaller than others.
Your cardiomyopathy also likely won't be the only part of your overall health that's considered. Typically medical exams also include questions about smoking and drinking habits, mental health, weight and more.
Can I get a policy without a medical exam?
Yes, you'll find several options that come without a medical exam.
Simplified life insurance
A medical exam won't be necessary, but you may need to fill out a questionnaire about your medical history. Simplified life insurance policies can be applied for over the phone and online.
Guaranteed issue life insurance
Guaranteed acceptance life insurance has the benefit of no medical exam, but it comes at a higher cost and has less coverage than traditional life insurance.
Instant-approval insurance with accelerated underwriting
This option has the potential of not having a medical exam. You'll need to answer some questions about your health, and depending on how you answer and how the algorithm evaluates them you may be required to take a medical exam.
What options do I have if I'm denied coverage?
Learn the reasons for your denial before taking any further steps. By talking with the insurer that denied you, you may be able to mitigate the chances of denial down the road. It may come down to waiting until you can provide further proof that your condition is better under control.
You're also not guaranteed to be denied by competitors. Shopping around and talking to an independent agent could improve your chances of being accepted. You can also look into no-exam policies.
Compare life insurance companies
Bottom line
You can get life insurance with cardiomyopathy. Take your time and compare your options to find the policy that provides the coverage you need at a price that fits your budget.
Frequently asked questions
More guides on Finder