Finder is committed to editorial independence. While we receive compensation when you click links to partners, they do not influence our opinions or reviews. Learn how we make money.
Does car insurance cover car vandalism and looting?
Comprehensive coverage can pay for repairs or theft if someone vandalizes your car.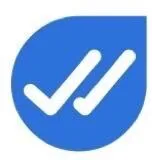 This article was fact-checked and reviewed by Andrew Flueckiger, a licensed insurance agent and Certified Insurance Counselor. Content has been updated for 2020.
Car vandalism is intentional or deliberate damage to your car, including keyed doors, slashed tires, broken windows or stolen car parts. If your car is at the end of such acts, look to law enforcement to help you catch the culprits — and to your comprehensive coverage to help with car repairs.
Does car insurance cover vandalism or looting?
A car insurance policy with comprehensive coverage added to it can pay for your car's damage if it gets vandalized. Comprehensive coverage is an optional add-on that accounts for many types of damage not involving collisions, including theft, vandalism or weather damage. For vandalism, comprehensive coverage can pay for slashed tires, broken glass or even removing graffiti from your car.
In most cases, this coverage kicks in after you pay your policy's deductible. However, some policies waive your deductible for minor dings or glass repairs. For example, your company may repair a chip in your windshield that's smaller than a quarter without requiring you to pay the deductible.
While comprehensive coverage covers a stolen car, it typically won't pay to replace personal belongings stolen or looted from inside the car, like portable GPS devices and removable stereos. A handful of insurers offer extra protection for personal belongings and stereo systems, if you need it. If your policy doesn't cover personal items, you'll need to file a claim with your homeowners or renters insurance for stolen belongings.
What's considered car vandalism under my insurance coverage?
If you buy comprehensive coverage, your car insurance policy pays for damage to your car that's out of your control. Some insurance companies are more generous than others on the types of vandalism they will cover, including:
Broken mirrors or windshields
Broken locks
Deployed airbags
Damaged engine
Damaged car radios, gauges, gear shifts, cameras or other gear
Damaged frame
Graffiti
Keyed or scratched paint
Setting car on fire
Slashed tires
Snapped antennas
Stolen car rims
Stolen license plates
Stolen personal items
Wire tampering
Total car replacement after serious damage
Get the cheapest quotes
Compare car insurance companies near you.
Your information is secure.
What to do after your car is vandalized
Launch into action by collecting evidence and calling law enforcement. Vandalism and looting is a crime, and you can treat it that way from the start.
Document the scene. Snap photos or take videos of any damage to strengthen the police report and validate your claim with your insurance company. As tempting as it is, don't clean up the damage, including paint or broken glass.
Create a list of stolen items. Write down any stolen personal belongings and submit this list later with your police report and insurance claim. Make sure to look in the glove box for your IDs, credit cards or registration papers.
Call the police. Call your police station at a non-emergency number, and the station will dispatch an officer or record details by phone. Many vandals and thieves sweep an area to target multiple cars. If you file a report quickly, local police may catch the perpetrators.
Get a quote from a body shop. A repair estimate helps you to decide whether you should file a claim. If your deductible is higher than the repair costs, it may not be worth filing. But you may need to let your insurance company know about the damage.
Contact your insurance company. An adjuster will evaluate the damage in person or remotely using photos or videos. Your company will need all the details you can provide, plus your lender or leasing company's contact details if you don't own the car.
Cancel accounts for stolen items. If sensitive documents like your bank information were stolen, you can freeze those accounts. You might even set up a fraud alert with the major credit bureaus. If your wallet or ID was taken, order a new ID right away to avoid identity fraud.
What details about the vandalism will I need for the police report?
Police will want as much information about you and the incident as possible, including:
Your driver's license number and vehicle registration
Your insurance card or policy details
The estimated date and time of the incident
A list of any personal property stolen or damaged
Photos of the damage
Potential suspects, if you know them
What happens next?
After you file a report, your police department may not get involved further unless you suspect someone or are threatened. The next steps may look like this:
Report details of the vandalism to local police.
Receive your copy of the report.
File a comprehensive claim, sending in the report with your claim.
How do I file a car insurance claim for vandalism?
Settling a vandalism claim can be a straightforward process, but you might face delays if you're negotiating for serious damage or a totaled car. How to start the process with your insurance company:
Report the vandalism. Report the incident to your insurance company online or by phone. Give important details about what areas of your car received damage and how the events happened.
Send evidence of your vandalized car, such as a mechanic's damage estimate and photos or videos attached to your claim or sent to your adjuster.
Let the insurance company reach out to you within a few days.
Schedule a damage estimate. The adjuster may want to meet in person to see how much damage happened as a result of the vandalism.
Review and negotiate the settlement. If the claim gets approved, the insurance company will send you an offer to settle the payment. You can decide whether the settlement will take care of your costs or whether to negotiate. Consider negotiating for serious repairs or if your car gets deemed a total loss.
Receive your payment. If you approve the offer, sign the paperwork and receive your settlement check within a few days or weeks. If you don't approve, continue negotiating the payment and providing any necessary documents until you come to an agreement.
How much does it cost to repair a vandalized car?
Vandalism can range from minor to serious damage, costing you your hard-earned dollars if you don't have comprehensive coverage. Common costs you might see:
Dents and dings: $60 to $130
Paint job: $50 to $1,000
Broken windshield: up to $2,000
Body damage: $2,000 or more, depending on type of damage and severity
Tire repairs or replacement: $50 to $300 per tire
Engine replacement: $2,500 to $4,500
Is it worth making a vandalism claim?
If the damage is minor, weigh the time and hassle against your deductible. You may not receive a payout for minor repairs, because you pay the deductible up front before your insurance kicks in. Your deductible can range from $250 to over $2,000.
However, you might still need to alert your car insurance company in case it allows payment for repairs. Filing a claim also makes sure you're covered in case someone sues you for any reason related to the vandalism.
How can I prevent vandalism?
Follow these safety tips to protect your car from future incidents of vandalism:
Park in well-lit areas or parking garages. The more visible your car, the less likely someone will vandalize it. Cars in dark, hidden areas make easy targets.
Relocate away from high-risk areas. If you hear about recent cases of vandalism in your area, consider parking your car in a different location as long as it's still accessible for you. For example, you could pay for garage parking for a few days until the vandalism dies down.
Set up a dashcam. If thieves or vandals tamper with your car, your dashcam can help you and the police find the culprits and recover payment for damage.
Lock your doors. No matter how safe your neighborhood, lock your car and roll up the windows whenever you're not using it.
Set your alarm. Along with locking your doors, an alarm can draw attention to thieves damaging your car.
Invest in an antitheft device. Electronic destabilizing devices, immobilizers, steering wheel bars and motion-activated alarms might deter thieves. You can even earn a discount on your premium for installing these devices.
Don't leave personal belongings in plain sight. Clutter invites thieves to ransack your car. Stow your belongings under the seat, in a compartment — or, better yet, take them with you.
Add a tracking device. Recovery systems like OnStar or LoJack can track the location of a stolen car.
Buy a car cover. If you own a flashy, expensive or brightly colored car, consider covering it. This also protects your car from weather damage too.
What if I'm at a public event and my car is damaged?
It depends on whether you intentionally put your car in harm's way or were simply parked in a spot that became unsafe. Intentional damage is a typical exclusion on most policies. For example, if you use your car as a blockade during a protest, a claim for resulting damages will likely be denied.
Not all companies approve or disapprove of high-risk situations the same way. If you're planning to attend a high-risk event, like a protest, consider parking in a garage well away from the crowds or take public transportation.
Contact your insurance company or review your policy's exclusions ahead of time. And if you don't already have comprehensive coverage, ask about adding it to your policy.
Compare comprehensive car insurance
Will my homeowners insurance cover theft or vandalism?
It might if the thieves stole personal items from your car like a smartphone, laptop, wallet, jewelry or designer sunglasses. Your homeowners or renters insurance may also cover stolen work tools and equipment.
To claim the contents of your car, you'll need to provide receipts, bank statements or other proof of ownership for the stolen items. When you file a police report, provide a list of stolen items to strengthen your claim. And, like comprehensive coverage, your homeowners policy comes with a deductible.
Bottom line
After your car is vandalized, you'll want to record the damage and report it to police as soon as you can. If you bought comprehensive coverage before the incident, you can call your car insurance company to file a claim. In some cases, you may opt to pay for the damage yourself.
To get the best vehicle protection you're eligible for, compare car insurance providers.
Frequently asked questions