Compare car insurance in Wyoming
Get the cheapest car insurance in Wyoming for 2022
Compare and save on car insurance
Enter your ZIP code to see insurers near you.
Your information is secure.
---
Wyoming drivers pay an average of $971.07 per year for car insurance according to the National Association of Insurance Commissioners (NAIC), that's about $80.92 per month. Wyoming drivers pay about 18% less than the countrywide national average of $1,189.64.
The NAIC takes into account all car insurance policies within the state such as drivers who select only state minimum coverage, as well as policies that include various levels of comprehensive and collision coverage. Because car insurance rates are influenced by personal factors, you could find yourself paying significantly less.
Wyoming car insurance quick facts
Minimum liability requirements
25/50/20
Average annual car insurance cost according to the NAIC
$971.07
At-fault state
In at-fault states, the driver who caused the accident pays for damages.
Wyoming state minimum car insurance requirements
Drivers in Wyoming are required to carry a minimum amount of liability coverage to legally drive. You may see it written as 25/50/20, but we'll break down what that means.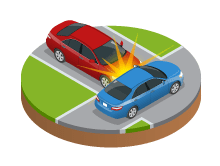 Wyoming bodily injury liability
$25,000 bodily injury liability per person
$50,000 bodily injury per accident
Wyoming requires $25,000 in bodily injury liability per person and $50,000 of bodily injury per accident to legally drive. That's right in line with what most states across the US require for this coverage.
This means $25,000 is the most your insurer will pay for a single person injured by you in an at-fault accident. And $50,000 is the maximum amount your insurer will pay if there is more than one person injured by you in an at-fault accident. Any costs outside of your bodily injury limit are required to come out of your pocket.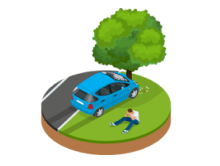 Wyoming property damage liability
$20,000 property damage liability
Wyoming requires drivers to carry $20,000 of property damage liability to legally drive. Only four other states require this limit, with most states requiring either $10,000 or $25,000 of property damage liability.
This means $20,000 is the maximum amount your car insurance company will pay towards damages you cause to another person's car or property, such as repairs to a car, fence or building. You'll have to pay out of pocket for any costs beyond your property damage liability limit.
Finder tip: Wyoming state minimum coverage usually isn't enough
These state-mandated requirements are the lowest amount of coverage you need to legally drive in Wyoming, but may fall short if you're in a major accident. To avoid high out-of-pocket costs after an accident, consider raising your liability limits by balancing coverage, your budget and what you can afford to pay out of pocket for certain damage.
In Wyoming, the driver at fault pays for damage
Wyoming is an at-fault state, meaning that the driver who causes the accident pays for the damage. Your insurance company and legal authorities will determine which driver is at fault, based on the details of the accident.
However, Wyoming also looks at whether both drivers are partially at fault under a modified comparative fault law, according to the legal website Nolo. Under this law, both drivers are assigned a percentage of fault. Drivers with more than 50% of fault pay for the damage that they caused.
For example, if you're 80% at fault for an accident, your insurance will pay 80% of the other driver's damages. However, since you're over 50% at fault, the other driver isn't required to pay for your damages.
Sample rates in Wyoming from major car insurance companies
USAA brings the cheapest rates to the table among major car insurance companies in Wyoming. However, Geico trails just behind if you don't qualify for USAA.
| Company | Allstate | Progressive | Geico | USAA |
| --- | --- | --- | --- | --- |
| Rate | $132.86 | $128.21 | $117.06 | $111.47 |
Best car insurance in Wyoming
The big-name companies tend to be your best car insurance options in Wyoming. We recommend starting with these companies, which we vetted by looking at ratings from J.D. Power, the Better Business Bureau and National Association of Insurance Commissioners. We also chose companies that offer a solid list of coverage and discounts, giving you the best value for your money.
Best for safe drivers: Progressive
Progressive is a go-to insurance company for drivers looking to reap the rewards of their road safety. We've found that Progressive offers some of the lowest rates on the market, especially if your recent driving record is accident-free. You also won't see your rates rise for small claims under $500 or for your first accident after three years of no claims.
If you're confident in your driving skills, you could give Progressive Snapshot a try. Snapshot is a program that tracks your driving and gives a discount based on how safely you drive. It scores you on hard braking, speeding, nighttime driving, the number of trips and the length of time behind the wheel.
Pros
Save up to 31% by tracking driving or staying claim-free
Free accident forgiveness
Pricing tool helps you buy coverage in budget
Cons
Average customer service
Slow to respond to complaints
Must be a 5-year customer to qualify for accident forgiveness
Best customer service: State Farm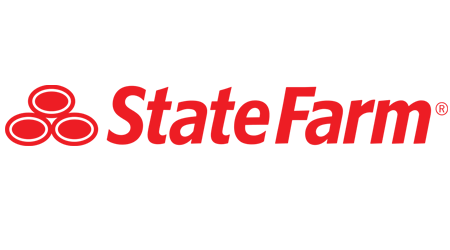 Perhaps the reason that State Farm is so popular is that drivers know they have personal support through one of State Farm's 18,000 agents. The company blends the best of customer service, coverage options like rideshare and gap, and steep discounts for bundling or safe driving.
Try your hand at State Farm's Drive Safe and Save program, which tracks your driving for a possible discount up to 30%. The company's apps don't disappoint either — both Drive Safe and Save and the main app see high customer ratings in app stores.
Pros
Largest US auto insurance company, making it a top choice
Highly rated for customer satisfaction
Save up to 30% with Drive Safe and Save program
User-friendly app offers ID cards, claims and texting your agent
Cons
Not always the cheapest rates
Expect upselling from agents
No live chat
| | |
| --- | --- |
| Telematics | Drive Safe and Save |
| Gap insurance | No |
Read Review
Best for low rates: Geico
If you're looking for low rates without sacrificing coverage options, try getting a quote from Geico. We've found Geico offers some of the lowest car insurance rates in the industry. You'll see the best rates if your car has multiple safety features, you have a clean five-year driving record or you're insuring multiple vehicles.
If you love self-service, you'll love working with Geico. The company's website and app are user-friendly, letting you access your ID cards, file a photo claim, text an agent or get vehicle maintenance reminders. The app gets nearly 5-star ratings on app stores.
Pros
Known for offering low prices to most drivers
Discount up to 25% for multiple vehicles
One of the highest-rated insurance apps
Cons
Online-focused customer service
Few local agents available &mdash
mostly in major cities
No gap coverage
Best for low mileage: Nationwide SmartMiles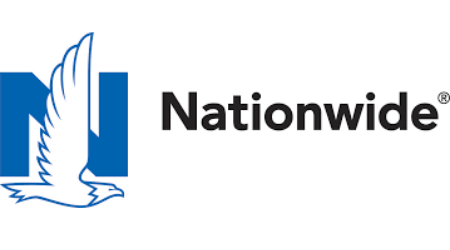 If you stay off the road more often than not, you could see significant savings on your premium by paying per mile. Nationwide SmartMiles is a pay-per-mile policy that charges you a flat rate per month, plus a per-mile rate for every mile you drive. As an example, you could save around $40 per month if you drive 6,000 miles a year or less.
Nationwide is one of the few insurance companies to offer this type of policy. By going with this national company, you're using an experienced brand with strong finances to back your claims.
Pros
Experienced brand with nearly 100 years in industry
Extra 10% discount for safe driving
Miles over 250 per day are free
Doesn't use your cell phone data
Cons
Rates may go up if you don't drive safely
Not compatible with every vehicle
Mileage tracked through plugin device, not app
7 factors that affect your car insurance rate in Wyoming
Car insurance companies use factors that are characteristics specific to you when determining how much you'll pay for coverage. The less risk in each of your factors means you'll pay less, whereas higher risk factors mean you'll pay more. We break down Wyoming's rating factors to keep in mind.
Factor
How it affects your rates

Age

Your age is a main factor in determining your car insurance rates, gender notwithstanding. In Wyoming, young drivers up to age 25 pay the highest rates than drivers in any other age group. The more driving experience you have, the lower your rates will be. Drivers aged 60 and up pay the lowest rates.

Gender

Wyoming considers driver gender when calculating rates. Men pay more for car insurance than women across the board, regardless of age. This matches the national trend, where men typically pay more than women on average. Wyoming ranks #8 for the least expensive car insurance rates across the US.

Location

Where you live and drive also factors into how much insurance you'll pay. Rates vary wildly among major cities. Drivers in larger cities like Cheyenne or Gillette typically pay higher premiums than drivers in smaller centers like Sheridan — but less than in even smaller cities like Green River and Powell.

Gillette has the highest annual rates at $1,408 vs. Sheridan with the state's lowest at $1,325. Drivers in Casper, Cody, Laramie and Powell all pay car insurance rates within $10 of the state average.

Vehicle and mileage

The type of car you drive combined with how much you drive also affects your insurance rates in Wyoming. High-powered and high-performance vehicles, and vehicles with aftermarket modifications will see a rise in your insurance.

Other details that weigh in on your rates are overall vehicle cost, the car model's safety rating and the likelihood of the car getting stolen. And as with most US insurance companies, Wyoming drivers who drive more will typically pay more. Drivers who travel approximately 6,000 miles annually can expect to pay around $1288 on average for insurance. For those who drive around the 12,000-mile mark, their annual rate can average out to around $1,368 annually.

Credit score

Wyoming insurance companies analyze drivers' credit scores when setting car insurance rates. Issues like a history of late or missed payments, bankruptcies and other discrepancies will set your rates higher than drivers with fair or good credit scores. Drivers with poor credit can expect to pay around $2,200 annually for car insurance, or approximately 61% more than drivers with good credit.

Good credit scores can set your rates to meet the average of $1,360 per year. Fair credit scores could get you on the road at an average yearly cost of $1,590.

Coverage

Minimum coverage requirements vary from state to state. Wyoming requires drivers to have at least:

$25,000 per injured person, up to a total of $50,000 per accident
Property damage liability coverage of at least $20,000

These minimums may not be enough to fully cover you in an accident, so you may have to increase your coverage.

In Wyoming, the difference in cost between low and high levels of coverage is less significant than you may predict. The annual average rate for low coverage is approximately $1,330, and medium and high coverage rates range around $1,360 and $1,400. If a $100 annual increase in your rates is viable for you, it could be worth beefing up your coverage for peace of mind in the event of an accident.

Driving Record

Another major role-player when calculating car insurance is your driving record. Speeding violations, accidents and DUIs all contribute to higher rates vs. those for drivers with clean records. Speeding and accidents can increase your rates to around 28% more, while a DUI could hike it up to as much as 73% or higher. Additionally, Wyoming drivers with DUIs can expect other restrictions such as stiff fines, a 90-day license suspension and an obligation to install an ignition interlock device in their vehicle.
Does Wyoming require SR-22 insurance?
If you have serious driving offenses, you may be notified by Wyoming's DMV requiring you to file an SR-22. It isn't a form of insurance, but instead, certifies that you meet the state's coverage requirements to get back behind the wheel. How long you need to maintain an SR-22 can depend on your state, and the offense(s). Often, drivers are required to file an SR-22 if they were convicted of a DUI, were found driving without insurance, caught driving without a valid license, or get too many speeding tickets.
Coverage to consider in Wyoming
In Wyoming, 75.8% of people drive to work alone and only 1.2% take public transportation, according to the Bureau of Transportation. Wyomingites also drive more on average – averaging at 40.4 miles per day, compared to the national average of 36.1 miles.
Drivers that commute to work on the regular may want to consider some extra coverage, especially if they don't have the funds to pay for vehicle damage or replace a vehicle out of pocket. Roadside assistance may be worth considering, too.
Collision coverage for the daily driver
If you're like the vast majority of Wyomingites and take your own vehicle to work or tack on the mileage each week, then collision coverage is worth giving some thought. It kicks in to help you repair your car after a vehicle accident, if you hit something, or if you roll or flip the car. The $20,000 property damage liability coverage that's required in Wyoming is only there to cover the damages to someone else's property, not your own. If your car is high value and you rely on it day to day, then collision coverage may be for you.
Consider collision coverage if . . .
You're financing and your lender requires it.
You drive a lot, daily.
Your vehicle's value is high.
You frequently drive in heavy traffic.
You don't have cash on hand to repair major vehicle damages.
Roadside assistance for the rural Wyomingite
Getting stuck on the side of the road is never a good time – but roadside assistance could help you out in those tough spots. It can help if you run out of gas, have a flat tire, or just break down and need a lift. Roadside assistance can be included in your vehicle's factory warranty, but it doesn't last forever. If you have an older vehicle that's prone to mechanical failure, is getting up in mileage, and is no longer under the umbrella of a warranty, then roadside assistance could be well worth its extra cost.
Consider roadside assistance if . . .
If you live in a rural area.
Your vehicle is over five years old.
You commute daily.
You heavily rely on your vehicle.
Comprehensive coverage for everything else
Collision coverage and roadside assistance are great for peace of mind, and comprehensive coverage can round everything out. This coverage is often called "everything other than collision," because it truly is. Comprehensive can cover water or storm damage, animal strikes, falling objects, and more. It's typically required if you have a car loan, too.
Consider comprehensive coverage if . . .
Your lender requires it for your car loan.
You live in a rural area with abundant wildlife.
Severe weather is common in your area.
You don't have funds to replace your vehicle if something unexpected happens.
You heavily rely on your car every day.
Top 10 auto insurance companies in USA that serve Wyoming
We've pulled the top 10 companies by market share that offer coverage in Wyoming according to S&P Global. Compare top companies by three major rating agencies along with our overall score.
Better Business Bureau (BBB) rating measures how a business interacts with its customers, with the highest rating being A++.
J.D. Power determines customers' overall satisfaction with their car insurer's price, billing, claims, and customer support. The higher the J.D. Power score out of 1,000, the better.
NAIC complaint index hows how a company's number of complaints compares to similar companies of its size. Scores lower than 1.00 show the company receives less than the average number of complaints, and scores above 1.00 show more complaints than average.
Finder's score shows you an overall look at the company by taking into account scores from each of these agencies as well as the coverage and discounts each company offers.
Which city has the cheapest car insurance in Wyoming?
Of Wyoming's largest cities, Sheridan has the cheapest rates and Rock Springs has the most expensive car insurance rates. Rock Springs drivers could face rates 6 times more than Sheridan drivers.
Car insurance quotes in Cheyenne
| Company | Annual car insurance rate |
| --- | --- |
| Allstate | $1713 |
| 21st Century | $1325 |
| Geico | $2532 |
| Statefarm | $501 |
| USAA | $1768 |
Car insurance quotes in Rock Springs
| Company | Annual car insurance rate |
| --- | --- |
| Allstate | $1707 |
| 21st Century | $1391 |
| Geico | $2603 |
| Statefarm | $503 |
| USAA | $2148 |
Car insurance quotes in Sheridan
| Company | Annual car insurance rate |
| --- | --- |
| Allstate | $1541 |
| 21st Century | $1252 |
| Geico | $2540 |
| Statefarm | $471 |
| USAA | $2233 |
Car insurance quotes in Casper
| Company | Annual car insurance rate |
| --- | --- |
| Allstate | $1691 |
| 21st Century | $1380 |
| Geico | $2537 |
| Statefarm | $500 |
| USAA | $2090 |
Car insurance quotes in Gillette
| Company | Annual car insurance rate |
| --- | --- |
| Allstate | $1695 |
| 21st Century | $1391 |
| Geico | $2603 |
| Statefarm | $503 |
| USAA | $2165 |
Compare car insurance providers in Wyoming
Car insurance for high-risk drivers in Wyoming
If you can't get affordable coverage or if you've been denied coverage because you're deemed a high-risk driver, you can find insurance through the Western Association of Automobile Insurance Plans (WAAIP).
WAAIP assigns you an affordable provider. Any risk posed to the insurance provider is spread across the network of WAAIP's participating companies.
Bottom line
Wyoming law requires all motorists to prove financial responsibility, and the easiest way for most drivers to do that is with car insurance. The right car insurance policy will help protect you, your vehicle and others who share the road with you — and if you take the time to comparison shop, you can get a great value for the money you spend on coverage.
To learn about different types of coverage available, tips for saving money on premiums and more, visit our comprehensive guide to auto insurance.
Frequently asked questions about car insurance in Wyoming