Finder is committed to editorial independence. While we receive compensation when you click links to partners, they do not influence our opinions or reviews. Learn how we make money.
Rolls-Royce Phantom car insurance rates
Consider a specialty policy to go with your custom-made sedan or coupe.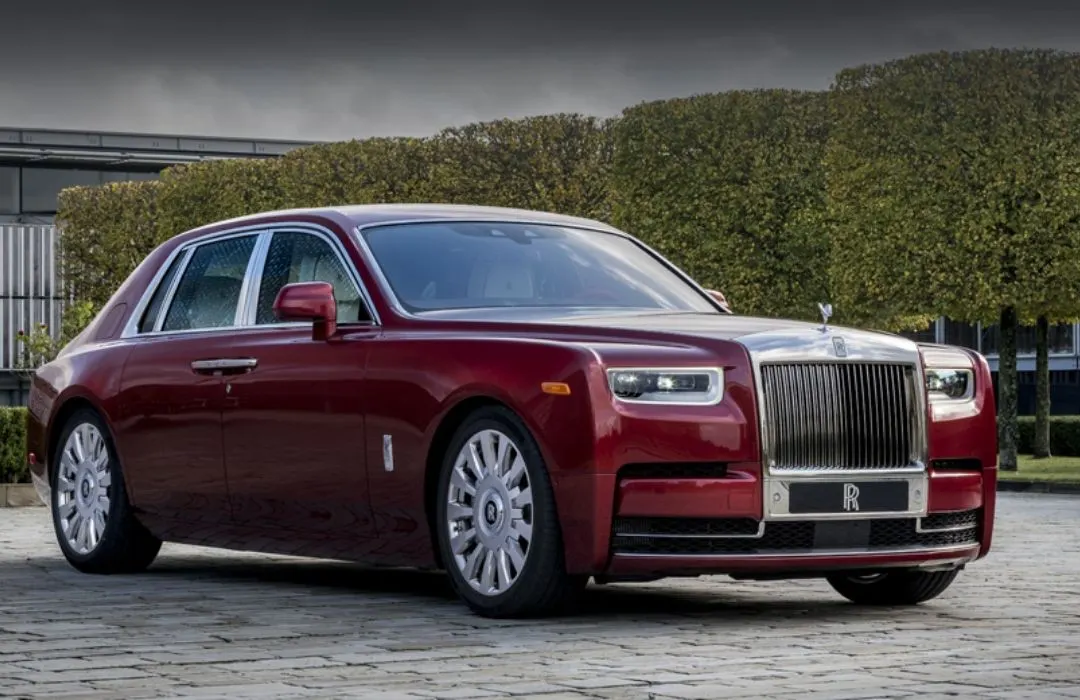 Compare car insurance quotes
Enter your ZIP code below and click Compare to see the cheapest rates in your area.
Car insurance for a Phantom
Insurance rates for this luxurious ride are around $1,427 per month or $17,124 per year. That rate stands well above other luxury sedans, like the Maserati Quattroporte at $5,196 per year, and even above sports and supercars like the Ferrari GTC4 Lusso at $11,436 per year. Look into a policy that'll cover any top-dollar damage to your customized car.
Discover coverage that's broader than competitors, valuable discounts up to 30% off and perks like shrinking deductibles that reward no claims.
Broad coverage, including for custom car parts or ridesharing
Transparent pricing tools that help you buy within budget
Accident forgiveness on small claims or for staying claim-free
Stack a variety of discounts for multiple cars, autopay or homeownership
Compare car insurance for your Rolls-Royce Phantom
How much does Phantom car insurance cost?
| Model | Monthly insurance rate | Base car price |
| --- | --- | --- |
| Ghost | $428 | $250,000 |
| Phantom | $1,427 | $420,325 |
| Wraith | $1,083 | $317,700 |
| Cullinan | N/A | $350,000 |
How do I compare insurance for the Phantom?
The Phantom stands at the top end of its luxury class with a sale price to match — and that means your insurance company needs more money to cover you for an accident. Expect rates well above average, even for a luxury car.
These factors lend the Phantom to its sky-high premium:
MSRP. The Phantom's half-million-dollar price tag means insurance companies need more money to get your car back into shape after an accident.
Coverage. This luxury ride may warrant luxury car insurance, offering the agreed value coverage and higher limits your car might need. In addition, consider uninsured/underinsured motorist, umbrella and gap insurance if not provided in a specialty policy to cover all damage incurred during an accident.
Body type. The Phantom might be called a sedan or coupe, but its full-sized body and luxury class keep it at the top end of the insurance range.
Powerful engine. Although not a sports car by nature, the Phantom does come with a powerful 563-horsepower engine, making it a candidate for high-speed risk.
Insurer options. Getting the right luxury car insurance to meet your needs limits your options, but it may be worth the exchange in quality service and coverage.
Maintenance. This car may need babying from a Rolls-Royce expert with access to its European-imported parts, making it more costly to service than other cars. However, all new cars from the company come with a four-year warranty with maintenance and servicing included.
Warranty. Every new Rolls-Royce car owner receives a four-year, unlimited mileage warranty that goes above and beyond with maintenance, servicing and roadside assistance included.
Fuel. Because it's a full-sized car, the Phantom's fuel economy is only rated at 14 mpg combined.
Theft. On the plus side for both car owners and insurers, the Phantom has a nonexistent theft history.
Does the Rolls-Royce Phantom qualify for discounts?
Although you're likely to have a high rate no matter what, the Phantom includes a few reasons you could get safety discounts:
Airbags
Antilock brakes
Antiroll bars
Antitheft device
Antiwhiplash restraints
Forward collision warning
Lane departure warning
Seatbelt pretensioners
Stability control
Why is insurance so expensive for the Rolls-Royce Phantom?
The Rolls-Royce Phantom costs more to insure because it's a highly customized luxury car at the top end of its class and requires expensive European-imported parts. Also, it embodies a strong engine making it a high-speed risk to insurers.
How reliable is the Rolls-Royce Phantom?
While not reviewed by leading safety organizations, the Phantom is considered safe and reliable for owners across its lifespan. It does include a few past recalls, but this car's long production history is a testament to its popularity and reliability for luxury car owners:
Safety. This luxury car isn't yet rated by the IIHS or NHTSA, possibly because consumers opt for less expensive cars for everyday use.
Reliability. In addition to the Phantom's four-year maintenance and service warranty, the car is also viewed as reliable by car owners and experts. However, keep in mind that Rolls-Royce parts are expensive when the car needs repairs.
Recalls. Older models have a few recalls, including airbags, brakes and a safety device that prevents misfueling the vehicle — all of which pose safety concerns. However, these problems appear resolved in newer versions.
Bottom line
The Rolls-Royce Phantom keeps an elite status among luxury cars for its top-of-line features and long production history. However, expect the highest car insurance rates among luxury cars to mirror the car's ticket price and coverage needs.
Compare insurance providers that cover your luxury car needs, or learn about insurance for another make or model.
Get the cheapest quotes
Compare car insurance companies near you.
Your information is secure.
Frequently asked questions about the Rolls-Royce Phantom
Read more on this topic