Finder is committed to editorial independence. While we receive compensation when you click links to partners, they do not influence our opinions or reviews. Learn how we make money.
2020 Rivian R1S car insurance rates
An off-road, all-electric SUV that's only the second release from innovative newcomer carmaker Rivian.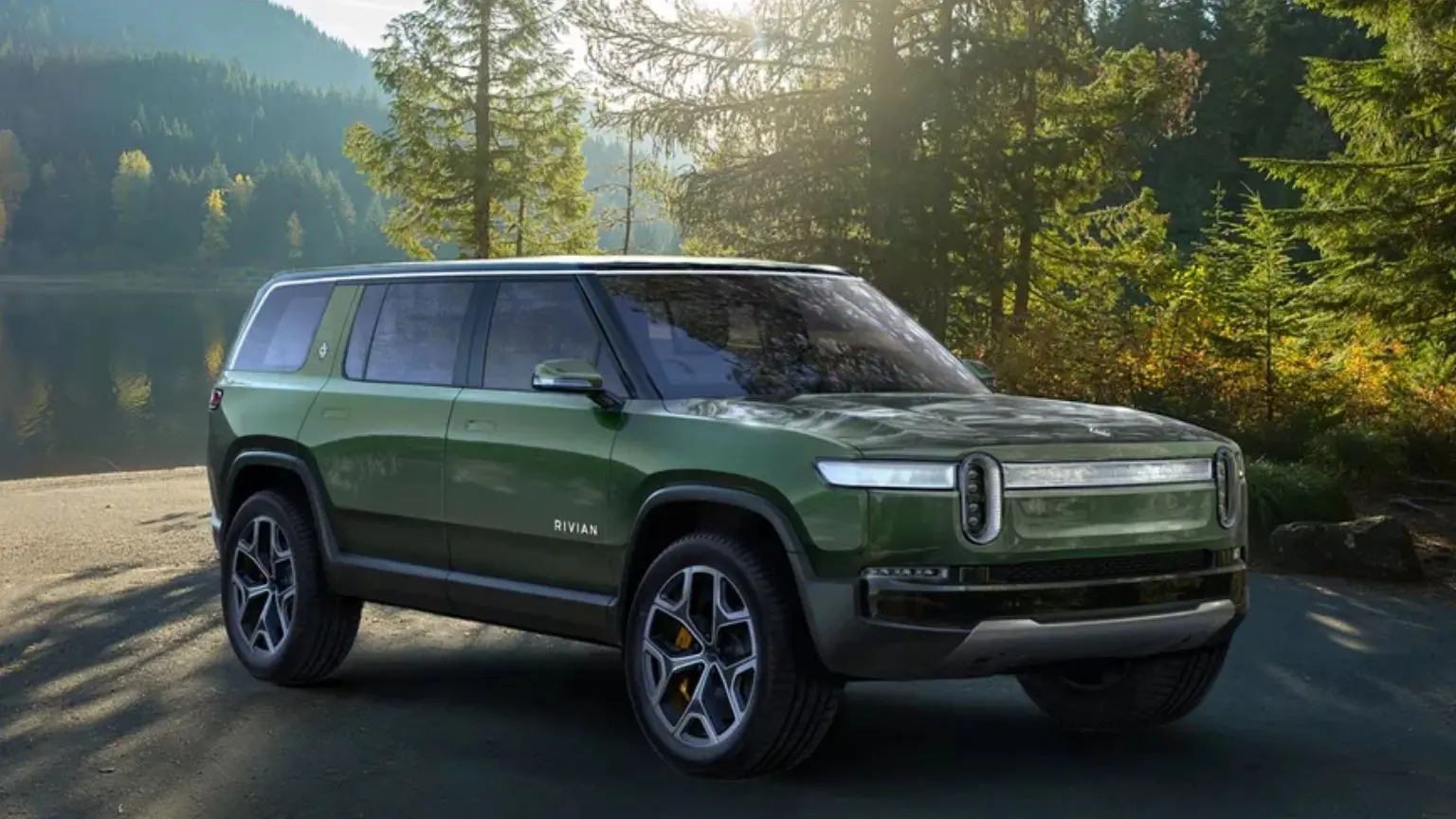 Compare car insurance quotes
Enter your ZIP code below and click Compare to see the cheapest rates in your area.
The 2020 R1S is Rivian's second vehicle to be released, in mere months after the R1T truck. It's also one of the first electric SUVs to be built specifically with offroading in mind.
The R1S is expected to have insurance costs between $275 and $325 a month, or around $3,600 a year. Using the lowest base cost of $72,500, this gives the R1S an annual insurance cost-to-base ratio of less than 5%, which is slightly above the national average. That means it's relatively reasonable to insure, considering its high price tag.
Compare car insurance for your Rivian R1S
How do I compare insurance for the R1S?
Insurance for the Rivian R1S is expected to be similar to other luxury SUVs on the market.
Body type. As an SUV, the R1S should enjoy lower base insurance rates than the Rivian R1T truck. SUVs generally get into fewer and less severe accidents than trucks.
Fuel. The R1S is an all electric SUV, which will allow you to save money on gas but cost a bit more for insurance. The expected range is between 240 and 410 miles, depending on the type of battery you select.
Theft rates. Electric vehicles tend to have lower theft rates than gas-powered vehicles, so you can expect theft rates to be a relative nonfactor in the R1S's insurance rates.
Maintenance. Electric vehicles tend to have lower maintenance costs than gas-powered vehicles, though average maintenance costs are unknown at the time for Rivian's vehicles. Less maintenance means cheaper repairs and lower insurance.
Coverage. An above average price tag between $72,500 and $90,000 means you might want to consider higher coverage maximums to protect your new ride, plus collision and comprehensive to protect against most types of damage. Underinsured motorist might be a good pick for such a valuable car too.
Warranty. Rivian has yet to release its warranty information at the time of writing. Some manufacturers include roadside assistance with your warranty for the first few years, which would mean you don't need to add towing to your insurance.
Manufacturer offer. Rivian also hasn't released any information about a potential manufacturer offer, so this might not be an area where you can expect to save money.
Does the Rivian R1S qualify for discounts?
The Rivian R1S will qualify for various discounts, though the exact ones will depend on the model you select and the insurance company you're with.
Electric vehicle discount
Antilock brake discount
Antitheft discount
Daytime running headlights
Airbag discount
Passive restraint discount
Seatbelt pretensioners
How reliable is the Rivian R1S?
Rivian has never released a vehicle before the R1S and R1T, so there aren't any official safety and reliability ratings for the vehicle yet. You can expect official data and ratings to be released one to two years after the R1S hits the market.
Safety. Rivian has said it will try to obtain the Insurance Institute of Highway Safety's Top Safety Pick+ rating, in addition to the National Highway Traffic Safety Administration's 5-star safety rating. At the time of this writing, it doesn't have any official ratings.
Reliability. The R1S is being designed and marketed by Rivian to be a powerful, on- and off-road SUV. Official reliability ratings from companies such as J.D. Power and US News and World Report will take up to a year after the R1S launches.
Recalls. Rivian hasn't released a vehicle to the public yet, so it's unknown whether this model will face any issues with recalls.
Bottom line
Rivian's 2020 R1S is one of the first electric SUVs built for both on- and off-road driving, and is only the carmaker's second vehicle produced, after the R1T. Insurance is expected to be between $275 and $325 a month, which is in line with other SUVs on the market in the same price range but much higher than most vehicles.
Since the R1T is a new vehicle from a new car manufacturer, insurance rates might vary quite a bit between insurance companies. Be sure to compare different companies before buying a policy for your R1S.
Get the cheapest quotes
Compare car insurance companies near you.
Your information is secure.
Frequently asked questions about the Rivian RS1
Read more on this topic