Finder is committed to editorial independence. While we receive compensation when you click links to partners, they do not influence our opinions or reviews. Learn how we make money.
Compare SR-22 insurance in Ohio
Get cheap SR-22 insurance in Ohio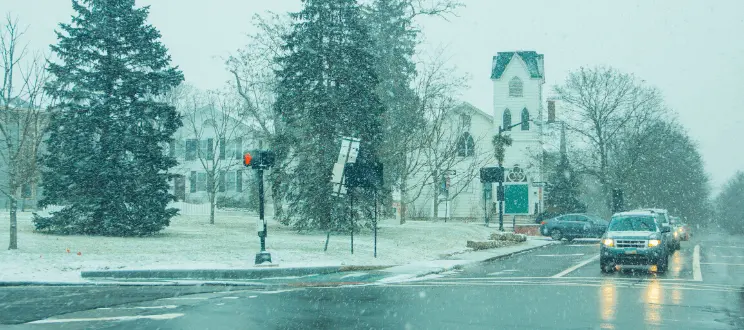 If you live in Ohio and have recently been convicted of DWI or reckless driving, you may be required to get an SR-22 to prove your financial responsibility before you get your license back. Filing for SR-22 is simple if you can find a provider willing to cover you for an affordable rate.
Get instant SR-22 quotes online
Compare SR-22 car insurance from companies near you.
Your information is secure.
Need help? Call (877) 959-5072 toll-free to speak to an SR-22 specialist.
When is an SR-22 required in Ohio?
An SR-22 is proof of future financial responsibility. It's a form that demonstrates you have a car insurance policy that meets Utah's minimum auto insurance requirements.
Your state DMV will let you know if you need to file an SR-22. In Ohio, you could be required to file for an SR-22 if you're:
Involved in an accident that results in death, injury or damages of more than $400 and aren't covered by the state's minimum liability insurance.
Caught driving without insurance or are unable to show proof of your insurance to the authorities.
Found guilty of a DUI, DWI or other major traffic violation.
Do I still have to file an SR-22 don't have a car or a license?
In most cases, yes. Your Ohio court order could require you to file an SR-22 as a non-owner alongside a non-owner car insurance policy. Your policy and SR-22 proves to the state that you're carrying the state's required coverage necessary to reinstate your driver's license.
What if I'm from another state?
In most cases your coverage should be enough to maintain your SR-22 while you're in Ohio. Check with the Ohio Bureau of Motor Vehicles before you hit the road to confirm you're legal to drive.
Compare Ohio SR-22 insurance
Find the best rates from insurance providers near you or learn more about state minimums and other requirements in the comprehensive guide to Ohio car insurance.
How much does an SR-22 cost in Ohio?
How much you'll pay for an SR-22 varies by provider, but expect a filing fee of $15 to $25.
Your biggest expense will likely be higher premiums. If you need an SR-22, you're considered a high-risk driver by the state and insurance providers. Car insurance providers typically charge more for high-risk policies.
Talk with your insurance agent to find out how much you could potentially pay in higher premiums.
How do I file for an SR-22 in Ohio?
To file for an SR-22 in Ohio, you'll need to go through a car insurance provider licensed in that state. Most providers are willing to file for an SR-22 on your behalf for a fee.
The insurance provider will require you to pay for a policy that covers Ohio's state minimums, which are:
$25,000 bodily injury liability per person.
$50,000 bodily injury liability total per accident.
$25,000 property damage liability total per accident.
Once you've paid for your policy, the insurance company will file your SR-22 with the Ohio BMV, typically within five business days. Soon after, you'll receive a letter from the BMV confirming that you're all set to get back on the road.
If you haven't received notice within a week or so, call your provider to confirm that your SR-22 filing is in process. You're not legally able to drive without it.
How long will I need an SR-22 in Ohio?
When you're initially informed that you need an SR-22 — whether through the courts or from the BMV directly — you should also learn how long you'll need it for.
In Ohio, you're required to file an SR-22 for at least three years. That period could be longer, depending on your violation. For instance, if your conviction comes with a five-year suspension of your license, you're typically required to file for an SR-22 for five years as well.
What happens when I don't need SR-22 coverage anymore?
Once your filing period is up you'll be able to switch providers and plans without worrying about when one ends and the other begins. Before you dial your insurance agent, check with the BMV that your mandate has officially ended.
What happens if I let my SR-22 lapse?
Ohio allows a grace period of only 15 days to renew your SR-22. If you let your insurance policy or certificate lapse, you face penalties that include the suspension of your license and even jail time.
If that's not bad enough, failing to renew your car insurance or losing your coverage resets the clock on your SR-22 filing period. This means if you've faithfully kept up your insurance for two years and even inadvertently let it lapse, you go back to square one: three more years of filing and higher premiums.
Bottom line
You're fully responsible for keeping your SR-22 filing in line. Stay on top of your payments, renew at least 15 days before your policy expires, be especially careful changing providers during the period and maintain a clean driving record to potentially avoid further suspension and fees.
Higher rates make it even more important to do research before signing onto a policy. Compare your options and find the provider that has the plan that best fits your needs.
Get instant SR-22 quotes online
Compare SR-22 car insurance from companies near you.
Your information is secure.
Need help? Call (877) 959-5072 toll-free to speak to an SR-22 specialist.