Compare car insurance in New Mexico
Get the cheapest car insurance in New Mexico for 2022
Compare and save on car insurance
Enter your ZIP code to see insurers near you.
Your information is secure.
---
New Mexico's average annual car insurance cost is $1,102.15 per year or about $92 per month, according to data from the National Association of Insurance Commissioners (NAIC). New Mexico drivers pay about $87 less than the national average, which stands at around $1,190.
The NAIC auto insurance database takes in to account policies with state minimum coverage as well as those with optional coverage like collision and comprehensive. Because car insurance costs depend on many factors, you could find your rates higher or lower than this average.
New Mexico car insurance quick facts
Minimum liability requirements
25/50/10
Average annual car insurance cost according to the NAIC
$1,102.15
At-fault state
In at-fault states, the driver who caused the accident pays for damages.
New Mexico state minimum car insurance requirements
In New Mexico, each driver is required to buy at least liability coverage, and you'll see the amount of liability required written as 25/50/10. New Mexico also requires you to carry uninsured or underinsured motorist coverage, although you can opt out if you submit a written request.
Let's break down what's covered with this state minimum coverage.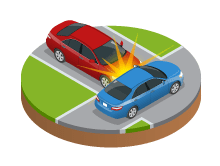 Bodily injury liability: 25/50
$25,000 for injuries to one person
$50,000 for injuries to multiple people per accident
Bodily injury liability applies to other drivers, passengers or pedestrians if you're at fault in an accident. You want plenty of bodily injury coverage because you'll pay out of pocket if the medical bills cost more than your insurance covers.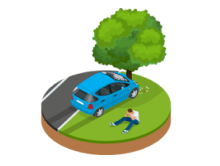 Property damage liability: 10
$10,000 to repair someone else's car or property damage
Property damage liability applies to the other driver's car damage as well as damaged personal belongings or property like a smartphone, equipment, poles or fencing. However, New Mexico stands at the lower end of state requirements for property damage.
Uninsured or underinsured motorist: 25/50/10
$25,000 for injuries to one person in your car by an uninsured driver
$50,000 for injuries to multiple people in your car
$10,000 for your own car or property damage
New Mexico lets you opt out of uninsured or underinsured motorists coverage, but consider keeping it for the added protection. This coverage applies to your car's damage or injuries to you and your passengers if you get hit by a driver without proper insurance. It also applies if you're on the receiving end of a hit-and-run.
Optional coverage to consider in New Mexico
Although New Mexico requires a standard level of coverage among the States, the liability limits required are low. Low coverage limits mean that you have a greater chance of paying out of pocket if medical bills or property damage cost more than your insurance will pay.
Consider buying higher liability limits and adding optional coverage based on your budget and the protection that fits your driving needs.
Coverage
Description
Consider this coverage if
Higher liability coverage limits
Pays for someone else's property damage or medical bills if you cause an accident

State minimum liability coverage won't completely replace someone's car or pay legal costs.

You have many assets.

Collision

Kicks in for repairing or replacing your car after an at-fault accident

You have a car loan, and your lender requires it.

You can't cover repairing or replacing your car on your own.

You drive your car regularly, such as for commuting.

The coverage costs much less than your car's value.

Comprehensive

This coverage helps you repair or replace your car after theft, vandalism, windshield cracks or severe weather damage.

It's important since New Mexicans experience car theft nearly twice as much as the US average.

Your car loan requires it.

You can't cover repairing or replacing your car on your own.

Your area has a high risk of theft or severe weather.

The coverage costs much less than your car's value.

Personal injury protection
Pays for your or your passengers' medical bills or lost income if you get injured.

Also, kicks in no matter who's at fault.

You don't have health insurance or have a high deductible.

You don't want to rely on another driver's insurance to pay for injuries.

You want protection for lost income.
Cheapest rates by age in New Mexico
By far, Allstate comes with the lowest rates for drivers under age 25. Its rates are also competitive for other ages, although the cheapest company switches back and forth from Allstate to Progressive.
| Age | Allstate | Progressive | Geico | USAA |
| --- | --- | --- | --- | --- |
| 16-24 | $124.50 | $192.15 | $197.57 | $190.54 |
| 25-34 | $117.84 | $127.73 | $126.33 | $128.80 |
| 35-44 | $149.26 | $109.54 | $122.89 | $130.18 |
| 45-54 | $80.81 | $105.22 | $141.97 | $118.10 |
| 55-64 | $105.02 | $91.27 | $114.47 | – |
Cheapest rates by gender in New Mexico
Women pay as much as $25 per month less than men, depending on the company. However, Allstate rings in as the cheapest option for both genders in our analysis of car insurance costs.
| Company | Allstate | Progressive | Geico | USAA |
| --- | --- | --- | --- | --- |
| Men | $135.01 | $144.12 | $154.17 | $147.14 |
| Women | $109.88 | $124.59 | $138.65 | $119.03 |
Sample rates in New Mexico from major car insurance companies
You may find Allstate as one of your cheapest options in New Mexico, ringing in $25 less than Geico in this sample. We base these costs on sample car insurance quotes from Savvy.
| Company | Allstate | Progressive | Geico | USAA |
| --- | --- | --- | --- | --- |
| Rate | $120.65 | $131.92 | $145.70 | $137.77 |
Best car insurance for New Mexico
Name-brand companies may be your best bet when you're shopping for car insurance in New Mexico. We recommend starting with our top picks, which we vetted for you by looking at their coverage, discounts and perks like online experience.
We also checked company ratings from J.D. Power, Better Business Bureau, AM Best and the National Association of Insurance Commissioners.
Best value for coverage: Progressive
Progressive is a solid choice if you're looking to balance coverage options and cost. This brand-name company gives choices that not every insurer does, like a lowering deductible or accident forgiveness if you go claim-free.
You also get options to cover custom equipment installed on your car, gap or rideshare coverage. Plus, Progressive doesn't disappoint with its long list of discounts, especially for safe drivers.
Pros
Competitive rates for many drivers
Save 30%+ by tracking driving or staying claim free
Hard-to-find coverage options like rideshare or gap coverage
Pricing tool helps you buy within your budget
Cons
Slow to respond to complaints
Must be a 5-year customer to qualify for accident forgiveness
Best customer service: State Farm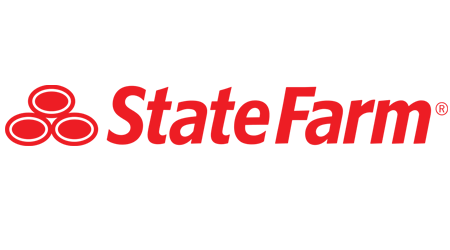 State Farm sticks to its roots with personalized support from local agents, even in the rise of a self-serve industry. State Farm continues as the No. 1 largest car insurance company, and we'd say that shows how much customers trust it.
You'll get a range of coverage options with State Farm, including rideshare and travel expenses reimbursement. It also offers Drive Safe and Save, a program for safe drivers to track their driving and knock off up to a third of their bill. Both its main app and Drive Safe and Save app get top customer ratings.
Pros
Largest US auto insurance company, making it a top choice
Highly rated for customer satisfaction
Save up to 30% with Drive Safe and Save program
User-friendly app offers ID cards, claims and texting your agent
Cons
Not always the cheapest rates
Expect upselling from agents
No live chat
| | |
| --- | --- |
| Telematics | Drive Safe and Save |
| Gap insurance | No |
Read Review
Best local company: AAA New Mexico
If you love discounts and supporting local, you could get the best of both worlds by choosing AAA New Mexico. Many customers also tout AAA's competitive insurance rates compared to national companies. Its steepest discounts are for safe driving and bundling multiple cars or policies.
You'll also get perks galore with this company, especially with its popular roadside assistance plans. Roadside assistance perks include a three-year battery replacement warranty and car repair discounts for choosing one of AAA's network mechanics.
Pros
New customers save an average of $483/yr.
Up to 26% off for multiple cars or policies
Local agents offer personalized help
Member perks like travel and ticket discounts
Access to popular roadside service + wide network of providers
Cons
Must buy a AAA membership
Not always the cheapest option for safe drivers
Best for low mileage: Nationwide SmartMiles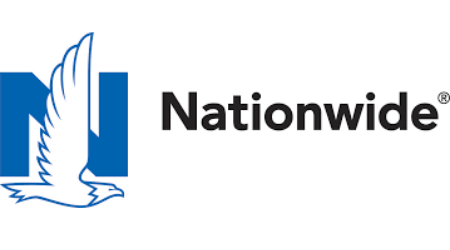 SmartMiles is one of the few — and best — pay-per-mile insurance policies on the market. This unique policy sets a flat monthly rate plus a per-mile rate like five cents for every mile you drive. This type of policy is worth looking into if you drive less than 10,000 miles per year.
Why Nationwide? This brand has a solid A+ financial rating from AM Best and decades of experience to back your claims.
Pros
Nearly 100 years of experience in the industry
Extra 10% discount for safe driving
Any miles over 250 per day are free
Doesn't use your cell phone data
Cons
Rates may go up if you don't drive safely
Not compatible with every vehicle
Mileage tracked through plugin device, not app
7 factors that affect car insurance rates in New Mexico
Factors are characteristics specific to you that car insurance companies use to set how much you'll pay for car insurance. The less risky each of your factors is the less you pay, the riskier you are the more you'll pay. We'll break down New Mexico's rating factors to keep in mind.
Factor
How it affects your rates

Age

How old you are is a top factor in determining your car insurance rates. With each passing year, you earn more experience on the road. More experience can equal cheaper rates. Teen drivers pay the most, but rates begin to level off around your 20's with drivers over 50 paying the least.

Gender

New Mexico takes gender into account when determining your rates. Our analysis of Quadrant data found that men under 18 pay 17% more for car insurance compared to women of the same age. But, between 31 and 45, women see rates 5% higher than men. After 45, rates differ between men and women by only 1%, with women on the higher end.

Location

Where you live affects your rates, including where you park your car. High theft rates, high traffic and a high number of uninsured drivers could mean higher rates.

New Mexico vehicle theft rates stand at 427.6 vehicle thefts per 100,000 inhabitants, according to the FBI's most recent report on vehicle theft rates. That's the third-highest number of vehicle theft rates in a state, and well above the national average of 246 vehicle thefts per 100,000 inhabitants.

As for uninsured drivers, 21.8% of New Mexicans on the road are uninsured. That's the fourth-highest amount of uninsured drivers in a state according to Insurance Information Institute (III), with the national average standing at 12.6%.

Driving Record

The better your driving record, the lower your premium. If you're in an at-fault accident you could see rates increases from 20% to 50%. And DUI's in New Mexico can increase your rate by around 46%. These types of violations typically stay on your record for about three years.

Vehicle and mileage

Your car's make, model and trim directly affect how much you'll pay for car insurance. Things like its cost, safety ratings, the likelihood of theft and sportiness all help insurers determine its cost to insure.

Safer and cheaper vehicles score the lowest rates, with luxury vehicles with higher repair costs resulting in higher premiums.

And, the more you're on the road, the more at-risk you are to get in an accident, which means higher premiums. However, according to the Bureau of Transportation, New Mexicans drive an average of 35.1 miles per day, that's slightly below the average across the US of 36.1 miles per day.

Credit score

Your credit score is included in your credit-based insurance score which insurers use to help calculate rates. According to the Insurance Information Institute, there is a strong correlation between your insurance score and claims filings. A good credit-based insurance score could mean lower rates.

New Mexico drivers have protections under state laws that regulate the use of your credit history when issuing car insurance policies. Credit score can't be the only factor used to determine your rates.

Coverage

The more coverage you get and the higher limits you choose, the more protection you'll have and the more you'll pay in monthly premiums. And, if you opt for full coverage car insurance that includes comprehensive and collision, the amount of your deductible weighs into your costs too, higher deductibles mean lower monthly premiums.
Do I need an SR-22 in New Mexico?
No, New Mexico is one of a few states that don't require an SR-22 for any violation. However, you may get other penalties for major violations such as getting your license suspended. Also, insurance companies see you as a high risk if you have violations on your driving record. You can expect higher-than-average insurance rates if you do.
Top 10 auto insurance companies in the USA that serve New Mexico
We pulled the top insurers by market share nationally that also serve New Mexico, according to S&P Global. Compare the companies' ratings from three top agencies along with our Finder score.
The Better Business Bureau (BBB) rating

scores how a business interacts with its customers, rating insurers as high as A++.
J.D. Power

scores companies based on customer satisfaction with their price, billing, claims and customer support. The agency scores out of 1,000 points.
The National Association of Insurance Commissioners (NAIC) complaint index

shows how a company's number of complaints compares to similar companies. Scores lower than 1.00 show that the company sees fewer than the average number of complaints. Scores above 1.00 show more complaints than average.
Finder's score

rates companies based on their

coverage, discounts as well as the BBB, J.D. Power and NAIC ratings.
Which city has the cheapest car insurance in New Mexico?
Of New Mexico's largest cities, Farmington has the cheapest rates and Albuquerque has the most expensive car insurance rates. Albuquerque drivers could face rates 3 times more than Farmington drivers.
Because drivers in large cities are considered at a higher risk for accidents than people who live in suburbs or rural areas, these urban motorists tend to pay more for their coverage. You may see higher rates if you live in Albuquerque, which has more than half a million people, than out in Gallup, with its 22,000 residents or Silver City with 10,000.
Car insurance quotes in Albuquerque
| Company | Annual car insurance rate |
| --- | --- |
| Allstate | $825 |
| Farmers | $1513 |
| Metromile | $817 |
| Progressive | $1024 |
| Geico | $954 |
Car insurance quotes in Rio Rancho
| Company | Annual car insurance rate |
| --- | --- |
| Allstate | $727 |
| Farmers | $1442 |
| Metromile | $759 |
| Progressive | $909 |
| Geico | $769 |
Car insurance quotes in Clovis
| Company | Annual car insurance rate |
| --- | --- |
| Allstate | $502 |
| Farmers | $1078 |
| Metromile | $589 |
| Progressive | $594 |
| Geico | $528 |
Car insurance quotes in Santa Fe
| Company | Annual car insurance rate |
| --- | --- |
| Allstate | $552 |
| Farmers | $1214 |
| Metromile | $721 |
| Progressive | $844 |
| Geico | $693 |
Car insurance quotes in Farmington
| Company | Annual car insurance rate |
| --- | --- |
| Allstate | $471 |
| Farmers | $948 |
| Metromile | $591 |
| Progressive | $633 |
| Geico | $548 |
Compare car insurance providers in New Mexico
Car insurance for high-risk drivers in New Mexico
If you have trouble finding coverage or were denied coverage because you're a high-risk driver, the Western Association of Automobile Insurance Plans (WAAIP) can help.
WAAIP assigns you an affordable provider who won't deny you based on risk. Any additional risk you pose to the insurer is spread across the WAAIP network.
Consequences of a DUI
New Mexico is working to minimize drunk driving within its borders, using both educational initiatives and strict enforcement of the law to deter people from driving when they shouldn't. Here are the consequences for driving impaired in New Mexico:
| | | | | | |
| --- | --- | --- | --- | --- | --- |
| 1st offense | Driver's license suspended for one year | Maximum $500 fine | Community service | $65 BAC test fee | Cost of court-ordered screening and treatment |
| 2nd and 3rd offense | Driver's license suspended for two to three years | Maximum $1,000 fine | Up to 364 days in jail. Mandatory 96 hours to 30 days Community service | $65 BAC test fee | Cost of court-ordered screening and treatment |
| 4th and subsequent offenses | Driver's license suspended for one year | Maximum $5,000 fine | Mandatory six months in jail with jail time of up to 18 months | $65 BAC test fee | Cost of court-ordered screening and treatment |
Aggravated DUI laws
An aggravated DUI tends to carry harsher penalties, and that's especially true in New Mexico.
First offense. Additional mandatory 48 hours in jail.
Second offense. Additional mandatory 96 hours in jail.
Third offense. Additional mandatory 60 days in jail.
New Mexico considers repeat offenders to be at high risk for committing the crime again after they're released, so these drivers are often required to complete additional drug testing and treatment programs.
What happens after a car accident in New Mexico?
Car accidents can be unsettling and scary, even if you're in a small fender bender. Stay calm and follow these steps to keep your process as simple and safe as possible.
Safety first. Check the people around you for injuries and your surroundings for any additional potential dangers. If someone is injured or you see danger, call 911 right away. If not, it's still usually a good idea to inform the local police of what's happened as quickly as possible. If you're blocking the road and feel comfortable, move your car out of the way.
Exchange information. Everyone involved in the accident should collect information like names, driver's license numbers, addresses and cell phone numbers. Also write down information about all car's makes and models and insurance policy.
Notify your insurance agent. Call your insurance company before you leave the scene. Tell them what's happened, and ask what additional steps you might have to take.
Document the scene. Take pictures of the accident from all angles, especially the areas that got damaged. Take down the names of police officers and any potential witnesses to better protect your claim.
Share your information with law enforcement. You're required to report any accidents to the authorities.
In New Mexico, the driver at fault pays for damage
New Mexico is an at-fault state, meaning that the driver who causes the car accident pays for the damage. Your insurance company and legal authorities will figure out who's at fault, based on the circumstances.
However, New Mexico also considers whether both drivers are partially at fault under its pure comparative fault law, according to the legal website Nolo. Under this law, both drivers pay for the percentage of damage that they cause.
For example, if you're 80% responsible for an accident, your insurance pays 80% of the other driver's damages. The other driver's insurance also pays 20% of your damages.
When should I report an accident to the authorities?
The general rule of thumb is that when property damages exceed $500, or whenever someone is injured, you should let the police know. If another driver insists on involving police, you're required to remain on the scene until the officers arrive and tell you it's OK to go — otherwise you can potentially be charged with fleeing the scene of an accident.
Bottom line
With New Mexico's mandatory insurance laws and a relatively high risk of encountering uninsured drivers, at least the bare minimum coverage is necessary to get on the road legally. It's likely you can find car insurance for lower than the national average, and with the right tools and tricks, you can narrow down the best insurance rates you're eligible for.
Frequently asked questions