Finder is committed to editorial independence. While we receive compensation when you click links to partners, they do not influence our opinions or reviews. Learn how we make money.
Mercedes-Benz Metris insurance rates
Average Mercedes-Benz Metris insurance rates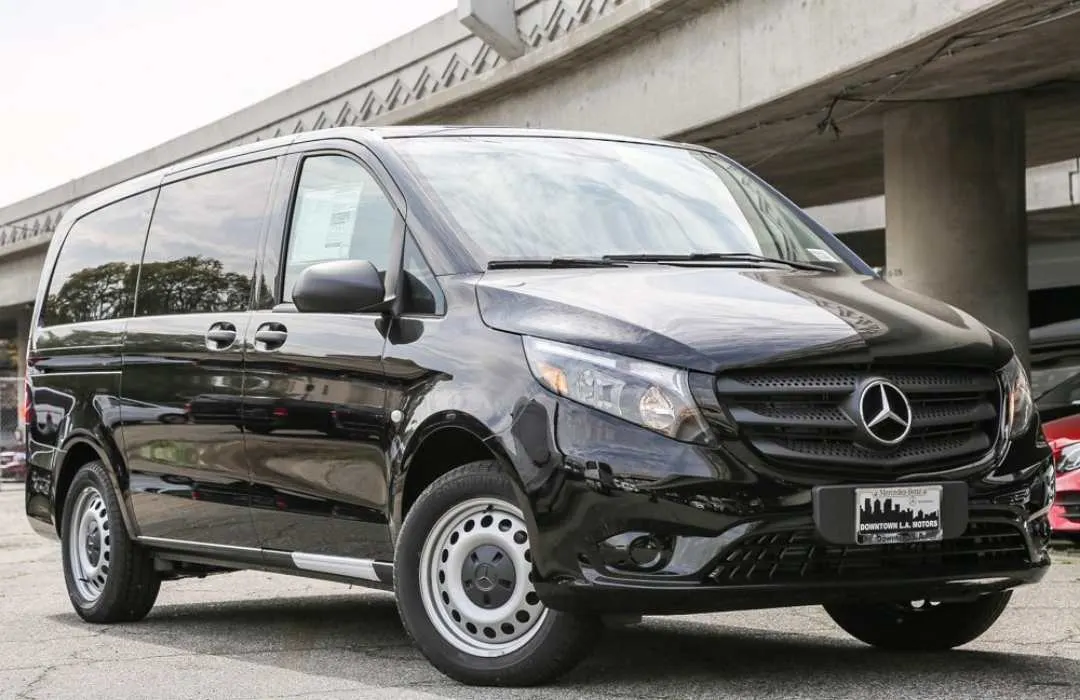 Compare car insurance quotes
Enter your ZIP code below and click Compare to see the cheapest rates in your area.
The average insurance costs for a Mercedes-Benz Metris is $220 a month — or $2,640 a year. Your actual cost could be more or less depending on your driving record, the number of miles you drive in a year and other factors.
Discover coverage that's broader than competitors, valuable discounts up to 30% off and perks like shrinking deductibles that reward no claims.
Broad coverage, including for custom car parts or ridesharing
Transparent pricing tools that help you buy within budget
Accident forgiveness on small claims or for staying claim-free
Stack a variety of discounts for multiple cars, autopay or homeownership
Compare insurance for your Mercedes-Benz Metris
To determine our estimated cost, we aggregated quotes from insurance companies using this profile:
2017 Mercedes-Benz Metris
10,001–15,000 miles driven yearly
No accidents in the past five years
Anti-theft device on vehicle
Driver located in New York
Good credit
Our estimated price is for the state required minimum coverage which includes bodily injury, property damage, uninsured motorist bodily injury and personal injury protection.
Other factors that can affect your auto insurance rate
The Mercedes-Benz Metris's model year
The vehicle's trim
The amount of coverage you need
The estimated miles your drive in a year
The vehicle's safety and anti-theft features
The driver's credit score
The driver's location
The driver's age
The driver's driving history in the past five years
The driver's marital status
Your (or the driver's) gender
Whether the driver rents, leases or owns the vehicle
[/fin_accordion][/fin_accordions]
About the Mercedes-Benz Metris
The Mercedes-Benz Metris has been around since 2016. The commercial van is only sold in the United States and Canada. The vehicle is known for its long list of technological features and large cargo capacity.
Insurance companies determine the insurance cost for a Mercedes-Benz Metris based on safety ratings, theft rates, replacement costs and overall damage susceptibility. Insurance rates can change based on a driver's history and location. Mercedes-Benz shoppers should grab quotes from several insurance companies to find the lowest premium possible before they commit. Mercedes-Benz Metris shoppers should also do their research and see if they qualify for insurance discounts with each insurance company.
Mercedes-Benz Metris money-saving safety features
You could save money on car insurance for your Mercedes-Benz Metris if it comes equipped with these safety features.
Anti-lock brakes
Stability control
Airbags
Seatbelt pretensioners
Anti theft system
How safe is the Mercedes-Benz Metris?
The Mercedes-Benz Metris has not been evaluated by the National Highway Traffic Safety Administration or the Insurance Institute for Highway Safety for safety ratings.
The latest model of the Mercedes-Benz Metris include antilock brakes, stability control and overhead airbags.
How does the Mercedes-Benz Metris compare to other car models?
From a price standpoint, the Mercedes-Benz Metris ranks right in the middle of our list of the 360 priciest car models to insure.
Compare all car makes & models
Get the cheapest quotes
Compare car insurance companies near you.
Your information is secure.
Read more on this topic